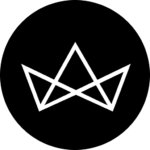 Chanel collaborates with filmmaker Sofia Coppola, Supreme's new burner phone and more fashion news
After the seemingly endless summer has drawn to a close, it is time to welcome fall. With the cooler months approaching, it calls for a change in your wardrobe, and for you to sit up and pay attention to everything new coming forth from the fashion realm right now. From Chanel's latest collaboration with renowned filmmaker Sofia Coppola, Supreme's new burner phone to Victoria's Secret's road to inclusivity, read on to catch up on some of the highlights happening in fashion right now.
Chanel to collaborate with Sofia Coppola for Mademoiselle Privé Tokyo
American director Sofia Coppola composed a video collage made up of images and videos from Chanel's archives to pay homage to the brand's Mademoiselle Privé exhibition, to take place in Tokyo from October 19 to December 1, 2019. As a tribute to Gabrielle Chanel, this collage is a contemporary vision of Chanel's voyage and all the brand's iconic moments. To catch it for yourself, head to the Shinagawa-based exhibition space when the exhibition debuts, and immerse yourself in the wide world of Chanel's past and present, seen through Sofia Coppola's eyes.
Supreme releases burner phone
If you thought phones with physical keyboards have fallen into extinction, Supreme has proven all of us wrong by reviving the pre-smartphone era with its very own burner phone, made in partnership with Blu as part of its Fall/Winter 2019 drop. The anticipated Blu Burner Phone comes in two colourways, red and black, featuring Supreme's logo across at the back. Nostalgia and street style have collided to whole new heights with this piece.
London-based designer Sophia Kokosalaki dies at 47
Greek fashion designer Sophia Kokosalaki has passed away on Sunday after her battle with cancer. Kokosalaki has a prominent legacy for inculcating Greek heritage into London fashion, which proved groundbreaking for Greek fashion. Kokoslaki became known for her style of sophisticated drapery and gowns of glamour since the debut of her own label at London Fashion Week back in 1999 and will be remembered for her impact in years to come.
Victoria's Secret hires their first transgender and plus-sized models
Inclusivity has never resonated much with the brand Victoria's Secret. The "angels" of the lingerie giant has always stuck to a single type — stick-thin models in itty-bitty lingerie.  However, in their latest campaign, the brand has taken baby steps to introduce inclusivity, starting with a collaboration with London-based lingerie label, Bluebella. The collection features women of all gender identities, including plus-size model, Ali Tate and transgender model, May Simón Lifschitz.