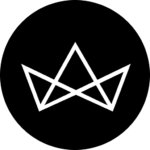 10 best fashion moments of the week: Kendall Jenner's Adidas throwback, Vetements' big news, and Gucci's new muse
A lot can happen in a week. More so when you take into account the endless scrolls signifying a week's worth of Instagram posts from all the 'Grammers you're following. And within these frames of images that dissolve and appear on your screens with a simple fingertip drag, are moments distilled from time that may make or break the next big things in fashion.
Two weeks back, we witnessed the best of Cannes Film Festival shaping red carpet trends. But this week, it was the balance of "something new" and "something old" that presented the latest in fashion. Take for instance, Kendall Jenner's newly announced Adidas ambassadorship, of which her sister Kylie Jenner paid tribute to by posting a twinning Adidas tracksuit throwback. Or Off-White's denim preview of the upcoming Pitti Uomo collection debut featuring jeans embroidered with "2013", commemorating the year the streetwear label made its entry.
Elsewhere in our feeds, Vetements pulled its oldest trick in the book and redefined its nonconformity by opting out of the fashion week schedules — meaning: no more Vetements fashion shows — causing ripples of Instagram ripostes. On the other creative side of Demna Gvasalia, Balenciaga just released a stream of Fall 2017 campaign images, where the antiquated takes the limelight.
We've done the week's Instagram legwork, so here's everything you shouldn't miss double-tapping on in fashion's digital realm.