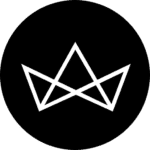 10 fashion moments of the week: Paris Hilton as Kim Kardashian, Balenciaga pap-shot campaign and more
With New York Fashion Week looming large around the corner, Kanye West and his Yeezy team might just be frantically planning a guerrilla show to top their recent viral stunt: The #KimClone Instagram series. In case you missed it, hot on the heels of Kim Kardashian West's pap-shot style photos of her dressed in the label's Season 6 normcore gears, a line-up of models and Instagram personalities were roped in to recreate Kim's looks. The likes of Paris Hilton and the Claremont twins flaunted her signature centre-part blonde locks and penchant for muted tones. All in the name of Yeezy.
In line with the rise of the paparazzi gaze is Balenciaga's Spring 2018 campaign. The string of images was shot by a press photo agency right outside the brand's Rue Saint Honoré flagship, and had models covering their faces or flanked by burly bodyguards. Interestingly, the pictures were released hour by hour, to prompt you to keep checking back on its Instagram account. You know, the same way you might do for news updates or celebrity gossip.
From a confirmed celebrity pregnancy (no, not Kylie Jenner's) in Rodarte's Fall 2018 lookbook to Justin Timberlake's divisive Superbowl ensemble, below, scroll down for the best fashion 'Grams of the week.
(Main image: Rodarte; featured image: Paris Hilton)