While its a norm for fashion brands to tap on supermodels and the like as their brand ambassadors and muse, it has become more common of late for them to recruit celebrities (some of whom are models too) instead.
Actors, singers, and even "regular people" possess characteristics and attitudes of their own, which labels love. It gives their new campaigns and collections a relatable face, a backstory, an attitude – an aspect that consumers have come to expect.
Ahead are five new ambassadors for five different fashion brands – check it!
Selena Gomez for Coach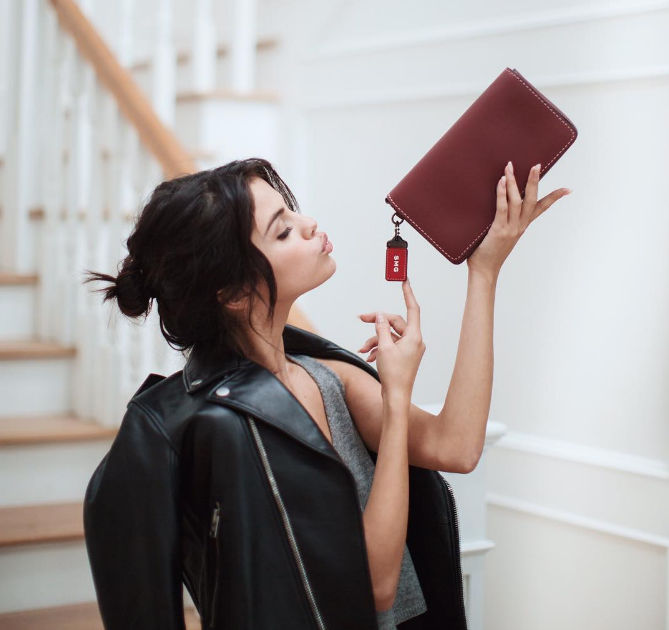 After much speculation, it has been confirmed that singer and actress, Selena Gomez, is the new ambassador for Coach. Not only will she be the face of Coach's Fall 2017 fashion campaign, Gomez will also work with Executive Creative Director, Stuart Vevers on a special design project.
On top of that, Selena Gomez will partner with the Coach Foundation in its support of Step Up, an American organisation dedicated to empowerment to teen girls from under-resrouced communities.
"I am so excited to work with Coach and love the clothes and accessories designed by Stuart Vevers. I am especially looking forward to getting to know the Coach team as well as becoming involved in the Foundation's support of Step Up. On top of all that, collaborating on a piece with Stuart for next fall makes this beyond special to me," said the award-winning singer.
Lottie Moss for Buglari Italian jewellery and luxury goods brand, Buglari, has tapped on Kate Moss' little sister, Lottie Moss, as its new accessories ambassador for its Spring Summer 2017 collection.
The 18-year-old said, "I remember seeing Bulgari's beautiful ads when I was growing up, sometimes in magazines and sometimes just walking down the street. It's an incredible feeling to actually become part of the Bulgari family and be able to appreciate what they create firsthand, the craftsmanship is especially amazing"
Lottie Moss, who was scouted at her sister's wedding, made her runway debut at Sonia Rykiel's Autumn Winter 2015 show last year. She has also starred in campaigns of the following brands: Topshop, Red Valentino, and now, Buglari.
We're guessing we'll be seeing a lot more of little Moss.
Zac Efron for HUGO This week, HUGO (Hugo Boss) introduced its newest ambassador to the world: Zac Efron. Having grown up so much from his High School Musical days, the charming actor and producer is the ultimate embodiment of millennial masculinity.
Zac Efron will start by being part of an innovative new campaign for the brand's iconic male fragrance, HUGO Man, which will launch early next year.
"Bringing to life the authenticity and passion that lies at the heart of the HUGO brand in line with the powerful boost of daring freshness that HUGO Man delivers, Zac will kick-start a digitally-focused and multi-faceted campaign set to encourage younger generations to act on their passions to achieve their goals," says the team.
Charlotte Rampling for Loewe While almost every other fashion brand has approached social media-savvy younglings, Loewe does otherwise and we couldn't be happier. The highly respected 70-year-old English model and actress was awarded the Lifetime Achievement Award at The European Film Academy last year for her incredible body of work of 45 years.
"You look at her and you get that rawness. For me, she represents a very powerful woman force – most men have only attempted that," Loewe's Creative Director, Jonathan Anderson, told Vogue in an interview.
Bella Hamid for Chrome Hearts "So damn excited! You have no idea what's coming! My new collection with @chromeheartsofficial designed by me, shot by my angel mother @laurielnnstark ❤️ I CANT wait for you all to see what we've made! Follow @chromeheartsxbella for more