The (fashion) tribe has spoken; the Gucci GG Marmont is the must-have bag of the season – and possibly, a classic for years to come. Its arrival with this status is not without substantial history backing its timeless, yet modern design. With sophisticated elements of chevron quilting, gold hardware, covetable styles, and a myriad of colours and materials; it's no wonder the Gucci GG Marmont is rising up the ranks of our must-haves list.
1
History 
The distinctive GG design buckle is the most iconic symbol of the Italian house since the '70s. Kudos to Creative Director, Alessandro Michele for not only bringing Gucci to new heights since his arrival, but also making its signature logo cool again.
GG Marmont Matelassé leather shoulder bag in small, $2,590.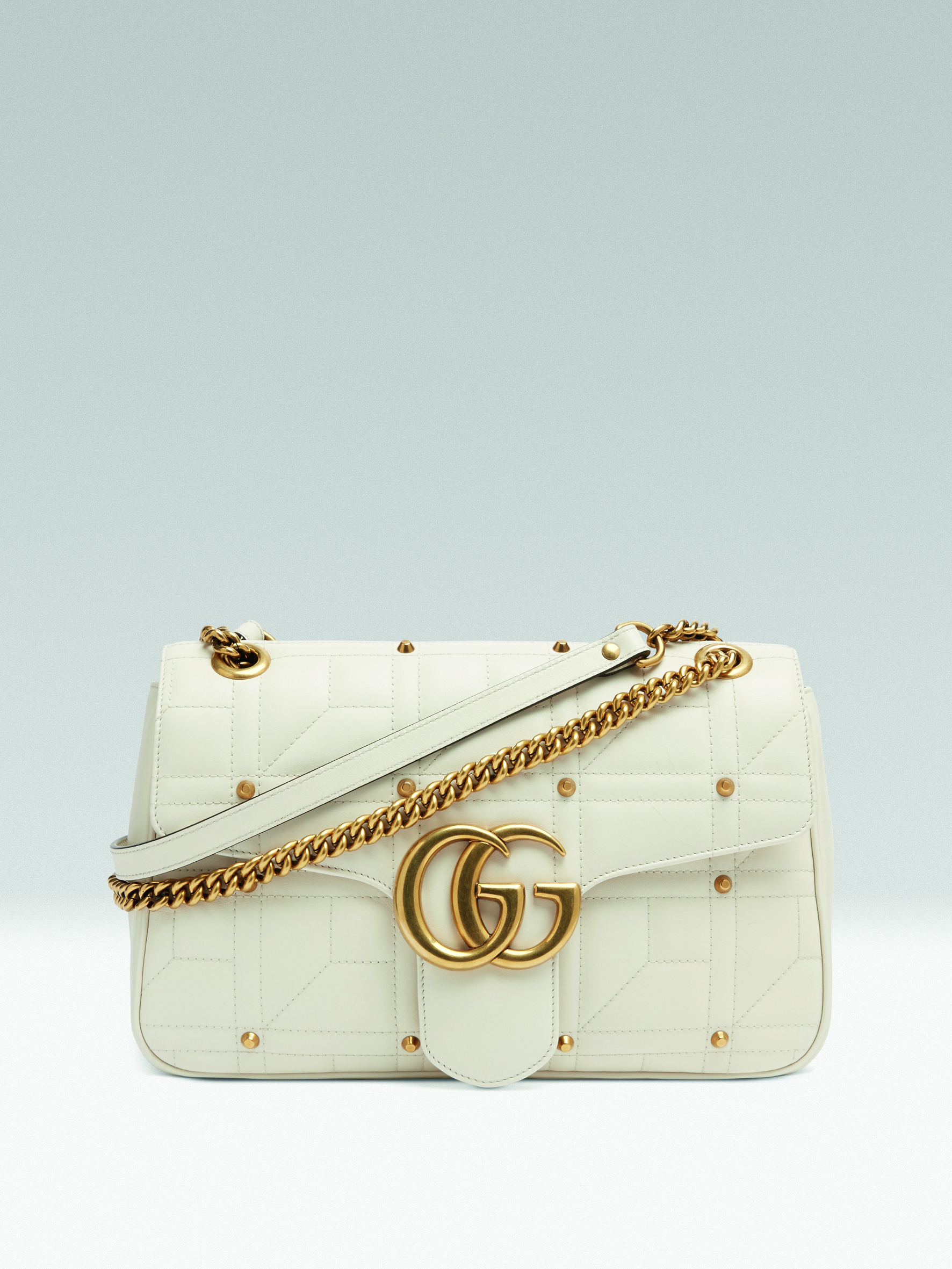 2
Best of Both Worlds
Spotted on celebrities the likes of Sienna Miller and Chiara Ferragni, it is no doubt that the GG Marmont bags have received the stamp of approval in the fashion world. Sturdy yet soft to the touch, the fully-lined bags feature hidden magnetic or zip closures for easy access, and internal pockets for stowing smaller essentials. Brass chain shoulder straps with leather details assure durability and comfort. If you're looking for something fashionable yet functional, this is it.
GG Marmont Matelassé studded shoulder bag in medium, $3,090.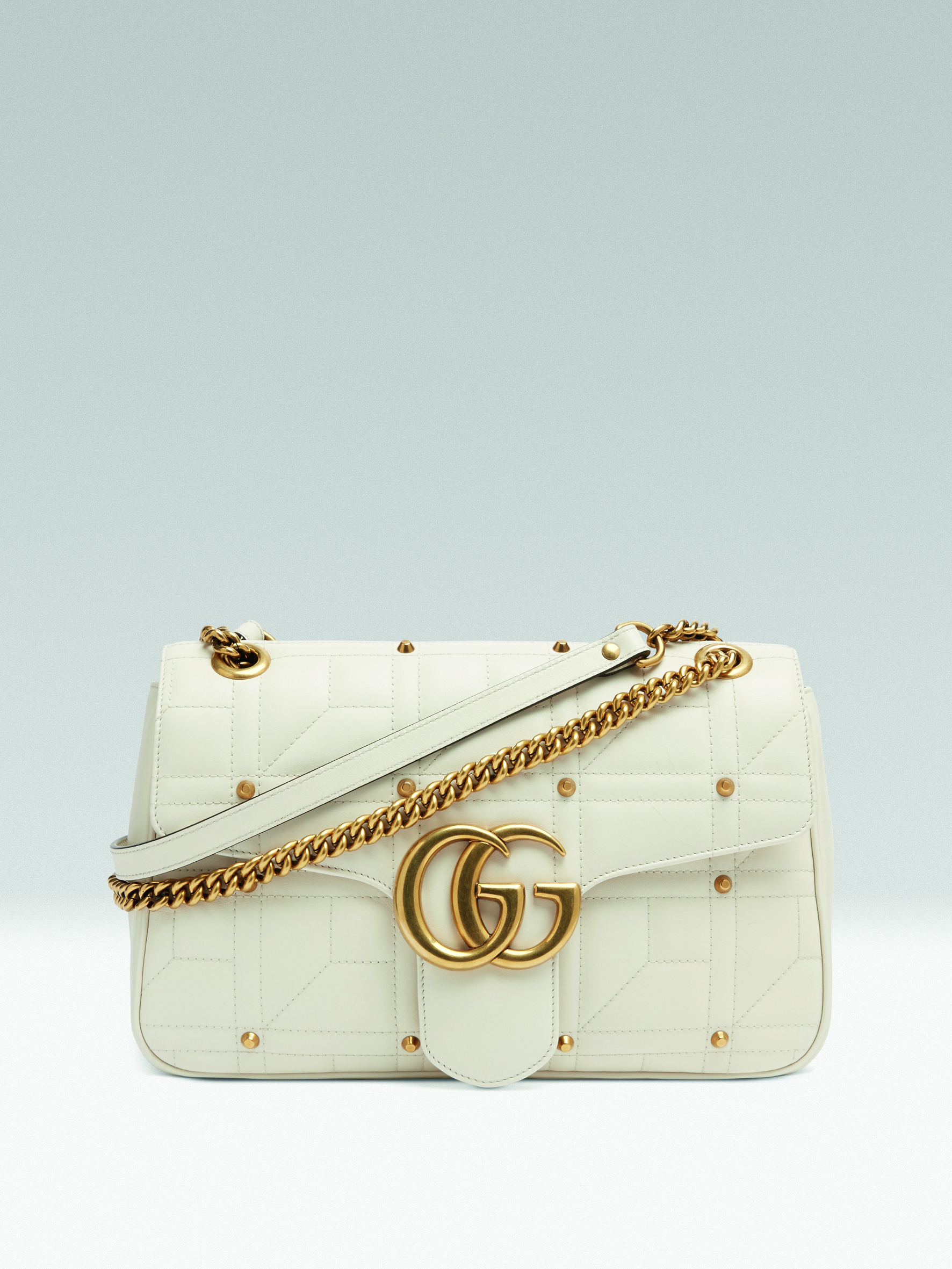 3
Pick Your Poison
There's one for every type of personality: Timeless black, mystic white, hibiscus red, intense pink, fresh yellow, peacock, and dark emerald. That's not all – choose from supple calf leather, plush velvet, and crocodile leather.
GG Marmont velvet shoulder bag in medium, $2,260.
4
Size Matters
A mini for a night out, a shoulder bag for everyday use, or a roomy tote for busy days where you need lug your life essentials around – take your pick from the three sizes this range has to offer.
GG Marmont Matelassé leather tote, $3,240.
5
Fun Surprise 
Find either a quilted heart detail or GG design on the backs of these chevron-quilted bags. We love how it seems like a personal love note from Alessandro Michele, which is meant for our eyes only.
GG Marmont Matelassé leather shoulder bag in medium, $3,090.