While some of us might think our shopping habits put us up there in the realm of personal shoppers and stylists, nothing really quite beats working with one such professional to really maximise your shopping experience.
Newly-launched, the Marina Bay Sands' personal shopping experience, curated by their concierge service, is the perfect way (and quickest, in our opinion) to explore all that the massive mall's many shops have to offer. It not only gets you from shop to shop on their VIP buggy, the service also puts you in the good hands of the brand's experienced personal shoppers and managers.
We tried out the service from start to finish to see just what that level of personalisation entailed. Truth be told, we were pretty blown away by the experience which offered a level of care that we don't even take in our own shopping.
Here we've listed five of the highlights we experienced during this personal shopping tour. Be sure to give yourself a good five hours for the experience, and nothing wrong with ending it off with a good old high-tea experience at TWG after.
1
They know you before you even arrive
The personal shopping experience starts with an online form you have to fill out pre-arrival. Including questions ranging from practical things like dress and shoe sizes, it also includes questions about favourite colours and even style icons, so that personal shoppers have an idea of what you like and don't like before you even get there.
2
Stylish travel
The five-seater VIP buggy is the only way to travel. Marina Bay Sands is a huge complex and being able to saunter out to your buggy, deposit your bags, and then saunter over to the next store is quite the experience. While the buggy can only navigate the mall's first floor, it will make sure to drop you at the closest escalator to your next store. Indulgent indeed.
3
Wine and dine while you shop
When you shop like a VIP (or VIC — Very Important Customer) you also get to drink like a VIP. Many of the stores will make sure you feel right at home in their stores, and that includes offerings of macaroons and champagne, even high tea in their private VIP areas.
4
Top-to-toe personalised service
Luxury brands take the shopping experience very seriously and will make sure that you get to try everything you need for the perfect outfit — no matter if you walked in just looking for a pair of shoes or a dress. Some are trained to put together a whole look for you (case in point, Dior). This lets you try out a full look, complete with bag and jewellery, so you really get a feel for the whole brand. And who says you won't walk out with an extra item or two?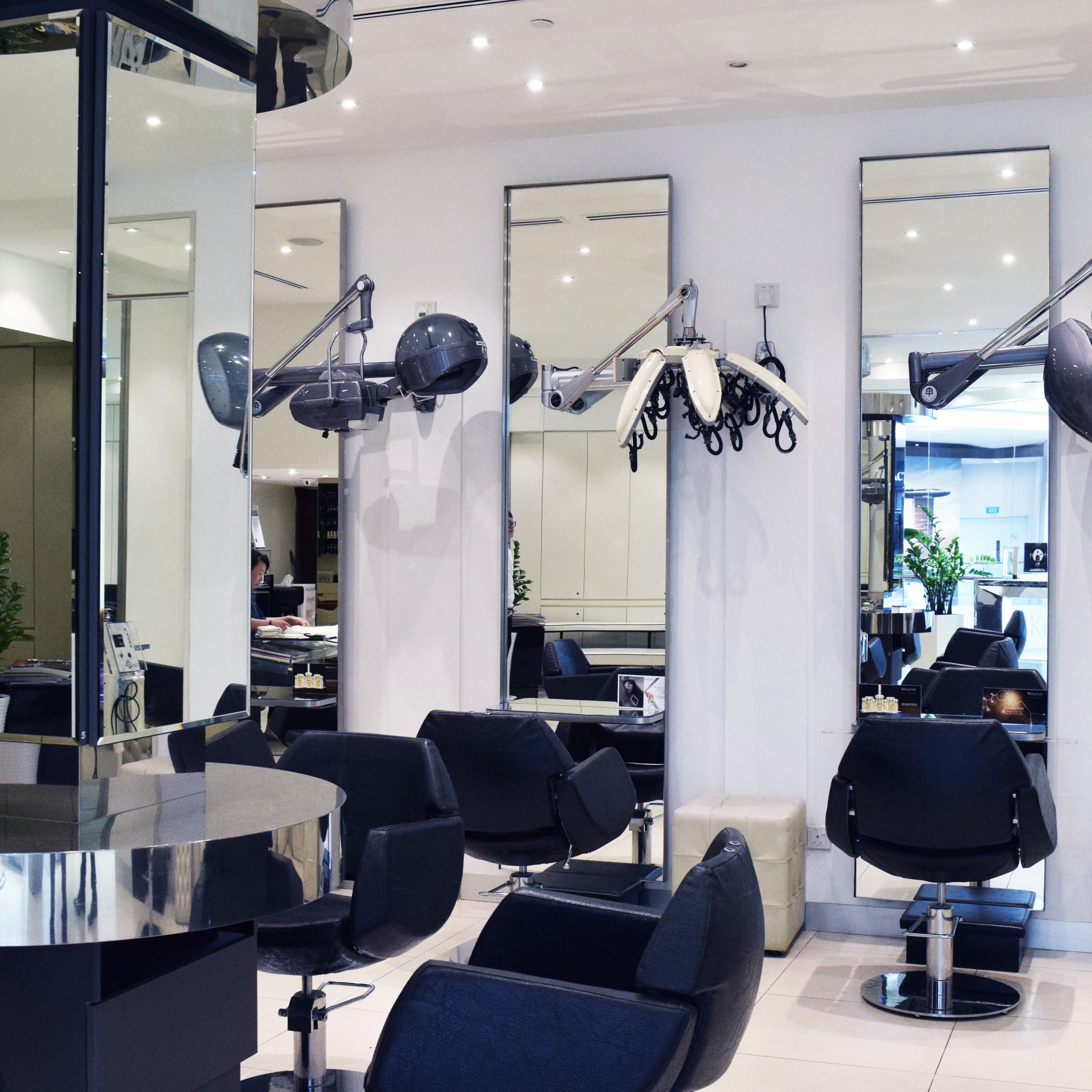 5
Pamper me pretty
Upon request, the Marina Bay Sands concierge team can organise a treatment at Salon 360 to get you prepped for any event your shopping experience might have been in preparation for. The salon is conveniently located in the mall and offers up Singapore's first hair spa experience, not to mention manicure and pedicure services and makeup in addition to hair.
Salon 360, B1-02/04, 10 Bayfront Ave, Marina Bay Sands, Singapore 018972, +65 6688 7666