Alexander McQueen is a hallowed name. The enfant terrible of London fashion will forever be embedded in history as one of the most provocative and subversive designers to have defined the era in which he lived. Over the course of two decades, the designer went against the grain, positing an art-spliced fashion manifesto which transformed his garments into twisted yet brazenly romantic masterpieces, interweaving elaborate ideas with a pioneering theatricality on the runway.
For those of us who weren't there to witness them first-hand, the most we've seen is through video clips. Glimpsed through our small screens, his consummate work can still be emotionally gripping. The designer's shows, however, were never intended to be experienced in such a diminutive way. Now that the long-anticipated, critically acclaimed documentary McQueen is finally out in the UK (keeping our fingers crossed for a global release), we can relive his best moments on a larger scale.
In conjunction with the feature film, we reflect on five of the late master's contributions in reshaping fashion's landscape.
(Main image: Getty; featured image: Tim Walker)
1
Riposting normative beauty
McQueen believed that beauty could be found in extreme individuality and difference. In the September 1998 issue of alternative style bible Dazed & Confused, McQueen was the guest director. Art directing the cover story dubbed Fashion-able, he, alongside his frequent collaborators Katy England Nick Knight, questioned the notions of body image, and rejected stigma by featuring people with varying physical disabilities.
McQueen requested custom pieces for each subject from his peers, the likes of Rei Kawakubo, Hussein Chalayan and Philip Treacy. Putting Paralympic champion Aimee Mullins on the cover, who later on opened his No.13 show, McQueen radically inserted disability side-by-side with high fashion for the first time.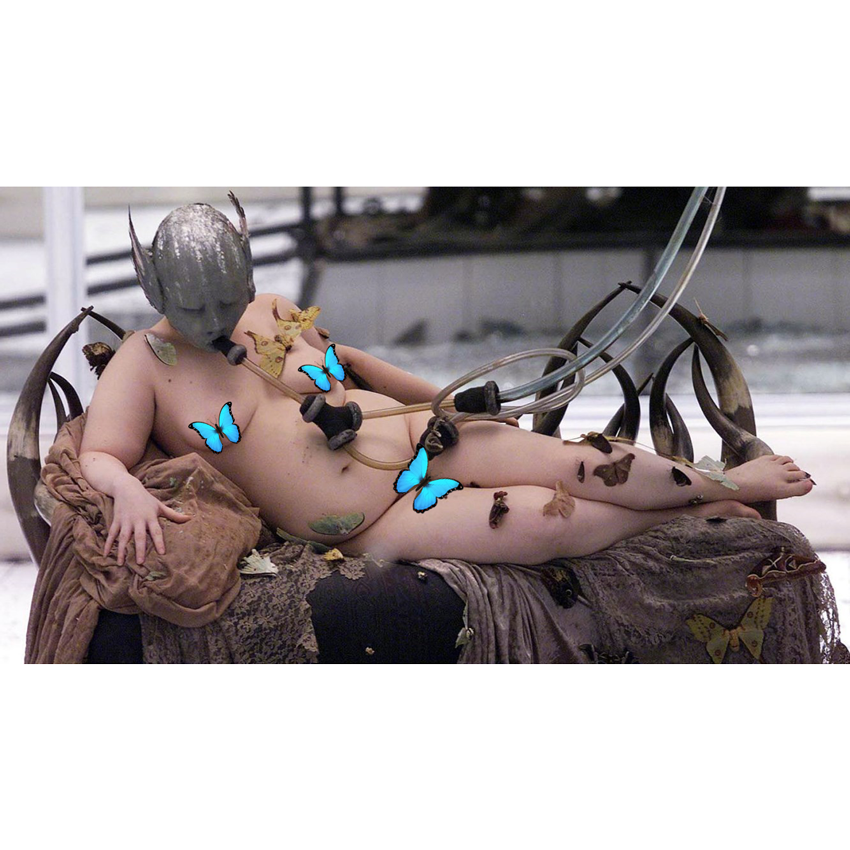 2
Defying idealistic body standards, too
In 2000, McQueen repurposed an old London bus garage for one of the most unforgettable shows of his career. When the large glass box at the centre of the space lit up, a clinical asylum setting became visible. The walls were padded, and another smaller box was housed within. Distraught models in antique fabrics, shells and head-wrapping bandages surfaced from the darkness, writhing against the windows as if in a trance. As the final tableau, the partitions of the small box blossomed open to reveal journalist Michelle Olley arranged naked and covered in live moths — a tribute to Joel-Peter Witkin's
Sanitarium
. Watch the historic Spring 2001 show
here
.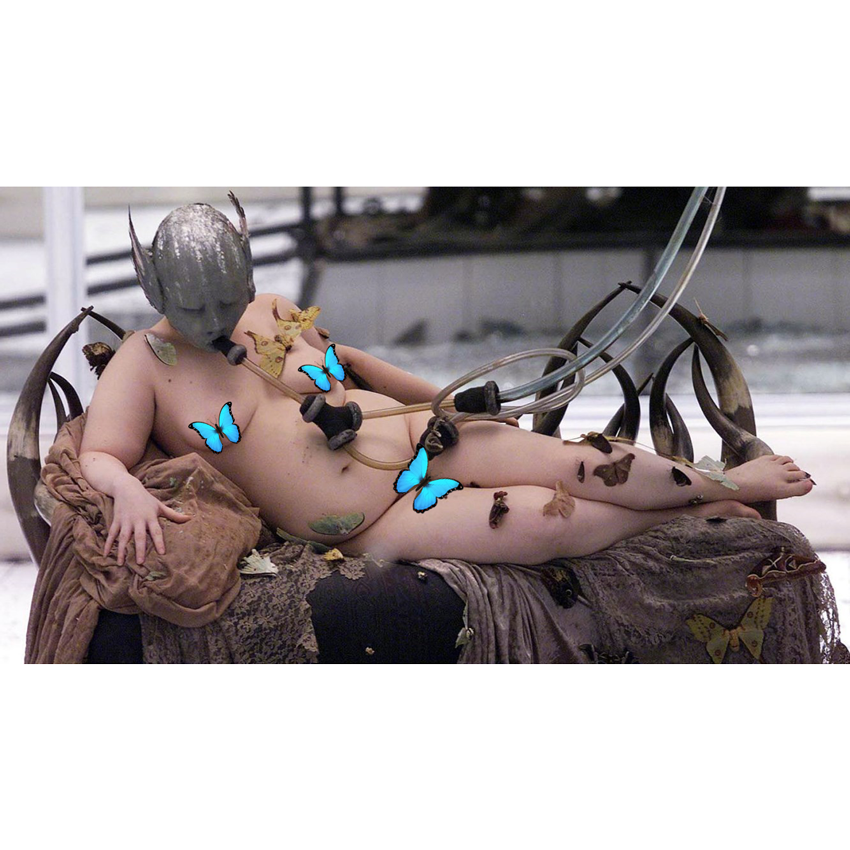 3
Melding fashion and tech
As the millennium approached, creatives turned to technology to see what the future of fashion held. McQueen's Spring 1999 show, No.13, was ahead of its time, melding fashion, art and technology in a poignancy which continues to echo to the present. In one of its iconic moments, robots loaded with spray paint attacked model Shalom Harlow, who had on a simple white dress, as she stood on a twirling floor. Harlow divulged on Instagram of the candidness of the moment, saying there was "no time for rehearsal" and her movements were her "first response to the rather unique situation". Watch it here.
4
The original bumster
There's a reason why McQueen became such a pivotal icon to fashion's cultural consciousness: His knack for being ahead of the curve, guaranteeing unlikely trends without giving two hoots about doing so. The deviator was responsible for what was believed to be the last sartorial invention of the 20th century. The bumster — a pair of low-slung trousers designed to expose the cleavage of one's derrière — spurred a decade-long fascination for low-rise bottoms. Although none ever dared attempt the risqué depth of a McQueen bumster.
5
Fashion is art, art is fashion
While J.W. Anderson and Marc Jacobs have never considered fashion as art, the legacy of McQueen would beg to differ. The trailblazing iconoclast had swept his followers up to the eerie hills of the Scottish Highlands (Fall 1995), dark depths of the ocean (Spring 2010) and pews of an irreverent church (Fall 1996) with an avant-garde flair none were accustomed to.
As many critics noted, McQueen didn't give an iota of regard to what others thought of his work. Commerciality wasn't his prime concern. In 2011, Victoria and Albert Museum held Savage Beauty, an extensive exhibition in tribute to McQueen's unwavering purist vision. McQueen was first and foremost an artist. His garments were his canvases; his revolutionary runways, his living stage.