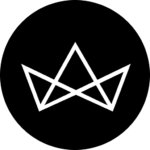 The meaning behind Anthony Vaccarello's yeti boots and other Saint Laurent Spring 2018 accessories
When creative director Anthony Vaccarello's third outing for Saint Laurent was held at the Trocadero fountain — with the glimmering Eiffel Tower as its backdrop — towards the end of last September, it was a moment bound to be cemented into the history of fashion. Also an homage to the late co-founder and driving force behind the French maison, Pierre Bergé, who passed away at the age of 86 in the same month, the Spring 2018 collection was a touching tribute. Vaccarello dug deep into the archives, revisiting the after-dark va-va-voom Monsieur Saint Laurent was celebrated for in the house's nascent days.
The massive 91-strong lineup saw endless legs for miles (have you gaped at Kaia's pins?), voluminous proportions, and sharp-shouldered androgynous silhouettes of early seasons past. Among its most memorable looks were black blazers with lapels so wide they could be mistaken for Luna-moth wings (Looks 81 and 82). Offsetting these looks' geometrical sharp cuts were ostrich-feather-trimmed over-the-knee boots, their frays swaying to the beat of the models' stride. Now fondly dubbed as 'the yeti boots', they're the mischievous element to the house's polished-cool code. "That girl of Saint Laurent — she wants to have fun," Vaccarrello told Vogue. "She's not depressed. She wants to enjoy life!"
Accessories has always been at the forefront at Saint Laurent. But in Vaccarrello's deft hands, they play a defining role in translating the house's decades-long legacy for the modern-day woman. Below, see more accessories from Anthony Vaccarello's Spring 2018 collection that beautifully toes the line between refined polish and flippant chic.
Saint Laurent's Spring 2018 lineup drops in stores from 28 November onwards.