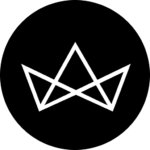 The meaning behind Anthony Vaccarello's yeti boots and other Saint Laurent Spring 2018 accessories
When creative director Anthony Vaccarello's third outing for Saint Laurent was held at the Trocadero fountain — with the glimmering Eiffel Tower as its backdrop — towards the end of last September, it was a moment bound to be cemented into the history of fashion. Also an homage to the late co-founder and driving force behind the French maison, Pierre Bergé, who passed away at the age of 86 in the same month, the Spring 2018 collection was a touching tribute. Vaccarello dug deep into the archives, revisiting the after-dark va-va-voom Monsieur Saint Laurent was celebrated for in the house's nascent days.
The massive 91-strong lineup saw endless legs for miles (have you gaped at Kaia's pins?), voluminous proportions, and sharp-shouldered androgynous silhouettes of early seasons past. Among its most memorable looks were black blazers with lapels so wide they could be mistaken for Luna-moth wings (Looks 81 and 82). Offsetting these looks' geometrical sharp cuts were ostrich-feather-trimmed over-the-knee boots, their frays swaying to the beat of the models' stride. Now fondly dubbed as 'the yeti boots', they're the mischievous element to the house's polished-cool code. "That girl of Saint Laurent — she wants to have fun," Vaccarrello told Vogue. "She's not depressed. She wants to enjoy life!"
Accessories has always been at the forefront at Saint Laurent. But in Vaccarrello's deft hands, they play a defining role in translating the house's decades-long legacy for the modern-day woman. Below, see more accessories from Anthony Vaccarello's Spring 2018 collection that beautifully toes the line between refined polish and flippant chic.
Saint Laurent's Spring 2018 lineup drops in stores from 28 November onwards.
1
Tanger 105 Ikat boots
Hot off the runway, you've seen these hirsute footwear aced by queens of cool Rihanna and Naomi Campbell within subsequent weeks. These thigh-high kick-ass boots easily top the season's 'It-pieces to own' list.
2
The Bellechasse satchel
The Bellechasse bag is the latest addition to Saint Laurent's line of always-covetable bags. For Spring 2018, its streamlined structure gets a leather-lined linen revamp. Either casually slung or carried (its shoulder strap is detachable) as a clutch, the new Bellechasse can now be both your busy- and lazy-day staple.
3
Lou belt bag
Belt bags — or better known as, kill us if you'd like but we're calling them as they are, fanny packs — are the torso candies that have been reincarnated from the noughties into 2017. Saint Laurent's Lou rendition is special, though. Made from patinated calf leather with removable clutch and tassels, this one can do triple duty as a snazzy fanny pack, a fete-ready belt, or a mini handbag.
4
YSL Opyum brooch
Vaccarello first re-ushered in the iconic Cassandre initials in his very first show by way of a monumental logo suspended right outside the show venue. This Spring 2018, the logo reappears in the croc-textured, silver-tone surface of the Opyum brooch. Pin it onto even the rattiest of t-shirts and witness its edgy prowess come to life.
5
Kate chain and tassel wallet
Another means to sport the Cassandre: The perennial classic, the Kate bag. Reinvented in crocodile-embossed leather and silver hardware, sling it on and amplify your festive get-up.
6
Tribal cuff bracelet
Engraved with the YSL logo on its interior, it's as discreet as it can get with logomania. Part of the new range of Tribal jewellery, this cuff made of satiny gold-toned brass belongs on the arms of the 21st-century Saint Laurent warrior.
7
Opyum 110 sandal in T
Not enough Cassandre YSLs to satiate your logomaniac thirst? In comes the outré Opyum sandals. Swapping the accustomed stiletto heel for science-bending logo repurposing, sashay in these and turning multiple heads comes as a guaranteed feat.
8
Rive Gauche tote bag
For your ultimate 2018 summer bag, look no further than the Rive Gauche linen carryall. Just the right size to house your all your beach essentials.
9
Loulou tassel earrings
If being dramatic is your thing, the Loulou tassels are for you. Find yourself throwing your head back in roars of laughter or shaking your head in disbelief as you listen to a friend's anecdote, using gravity to maximise the best out of these fluid strands.
10
Court Classic SL/06 sneakers
The Court Classic disappears from the racks as soon as it touches them. That's how sought after they are. This time, they come in a scruffy veneer which goes in line with the dirty shoe frenzy fashion has yet had enough of.