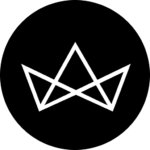 ASICS SPORTSTYLE celebrates 30 years of the GEL-LYTE III with some of Southeast Asia's most creative
When it comes to hype, few have had the resounding success the ASICS GEL-LYTE III has seen over the last three decades.
It might be 30 years old, but the ASICS icon looks every bit as contemporary as it did then, proving not only how timeless its design is, but also how visionary its legendary designer, Shigeyuki Mitsui, was when he first conceived the shoe during his final year with ASICS.
Since debuting in 1990, the sneaker's recognisable silhouette has found its way on many a Hypebeast's foot, whether its ASICS' own interpretation in a kaleidoscope of colour combinations or collaborations with big names like Ronnie Fieg, Sean Wotherspoon, and Afew.
To celebrate the 30th anniversary of Mitsui's design, ASICS has dropped two new colourways of the GEL-LYTE III. The commemorative sneakers echo its legacy of breaking free from tradition by being rendered in bold hues of green and purple, both colours that wouldn't have any trouble with standing out from the crowd.
The renowned Japanese label has also given 30 young creative mavens across Singapore, Malaysia, Indonesia, Thailand, and Vietnam free rein to transform a vastly different type of canvas for the occasion: A blank GEL-LYTE III sneaker.
"By supporting the region's emerging artists, designers and creative innovators and giving them a unique platform of expression, ASICS is proud to assert itself as a cultural leader, bringing together a community of like-minded individuals with a shared passion," said Roy Lan, Regional Marketing Communications Manager at ASICS.
Scroll down to get acquainted with these 30 ASICS GEL-LYTE III creators.
Singapore
Of the 30, Singapore sees 11 bright young minds who have been chosen to put their unique mark on the shoes. The mix, ranging from a graffiti artist and batik clothing designer to even a henna artist, highlights the breadth of talent the city has to offer.
Malaysia
Malaysia's eight creators are just as diverse, with young talents that include a fashion designer, food stylist and photographer, and a renowned makeup artist.
Thailand
Known for some of the most creative young minds in the region, the Land of Smiles lends eight talents to the project. The lot includes architect and doodler Irin Ariyatnaporn, indie musician Tongta Jitdee, and skateboarder and graphic artist Kasemwit Chaweewat.
Indonesia & Vietnam
Comprised of Fivust, a graffiti artist & illustrator, as well as Eka Mardiys and Isser W. James, the representatives from Indonesia know a thing or two about streetwear, and have translated their unique eye for detail onto the GEL-LYTE III sneakers. Over in Vietnam, dancer and sneaker entrepreneur Truong Ngoc Anh pays tribute to his roots and country with a stylish take on the street style icon.
The GEL-LYTE III 30th Anniversary is available in Singapore in the green and purple colourways for men and retails for S$159 at selected Limited Edt stores.
Photography (Singapore): Jeff Chang
Production: Lifestyle Asia Singapore