With Chinese New Year just around the corner, fashion brands have begun rolling out their festive capsule collections.
Dior, for example, unveiled a graffiti-inspired collaboration with streetwear icon Shawn Stussy, while Celine and Fendi have introduced their iconic handbags in auspicious shades like red and gold. This year's zodiac animal, the ox, also makes an appearance across many of these collections. There are playful iterations — see the Gucci x Doraemon collection — and more subtle styles, as is the case of Moncler's Lunar New Year offerings.
Whatever your tastes, you'll be sure to find an accessory that appeals to you and maybe bring you some luck in the year ahead. Below, check out our picks of the best limited-edition designer bags, sneakers and more to welcome the festive season with.
Header photo credit: Burberry
1
Bottega Veneta The Shell bag
You won't find any oxen on Bottega Veneta's Chinese New Year edition of The Shell, The Mini Twist, and The Belt Chain pouch, but you will spot a brand new colour: Chili Tomato. The exclusive colour is a pretty subtle way to nod to the festivities, if such a blazing shade of red can be considered subtle. We recommend getting The Shell; its roomy drawstring pouch will come in handy when collecting ang baos.
(Photo credit: Bottega Veneta)
Shop here
2
Dior B23 high-top sneaker
Continuing his streak of collaborating with the coolest creatives, Dior Men designer Kim Jones has tapped on streetwear icon Shawn Stussy for a Chinese New Year capsule. Among the many ox-inspired offerings, which includes red hoodies and a special edition of the Saddle bag, is the new B23 sneakers. The high-tops come with an embroidered ox head patch and a graffiti Dior signature that will give your outfit an edge.
(Photo credit: Dior)
Shop here
3
Givenchy Bull oversized T-shirt
Technically, the bull and the ox are two different animals, but that doesn't make this limited-edition Givenchy tee any less covetable. It's crafted with breezy cotton and features an oversized fit, proudly showing off an abstract print of a bull's head. That's one ferocious way to go into the new year.
(Photo credit: Givenchy)
Shop here
4
Fendi Baguette bag
Fendi's entire Lunar New Year capsule collection is worth a look, comprising sneakers, mask accessories and beautiful clothes to show off on your visits. The Italian brand's beloved Peekaboo handbag and Baguette bag, though, take centre stage in new designs featuring the auspicious colour of red. The latter, offered in two sizes, comes embroidered with the "FF" motif in harmonious hues of maroon, pink, scarlet and cream. For collectors of the 2000s It-bag, this new version is definitely a must-have.
(Photo credit: Fendi)
Shop here
5
Louis Vuitton LV Rodeo Square
Need something to adorn your Louis Vuitton bag? Try the new LV Rodeo silk square, which features an illustration of the ox alongside the French brand's iconic trunks. The reverse face is emblazoned with the Louis Vuitton Giant Monogram pattern, making the accessory a versatile one.
(Photo credit: Louis Vuitton)
Shop here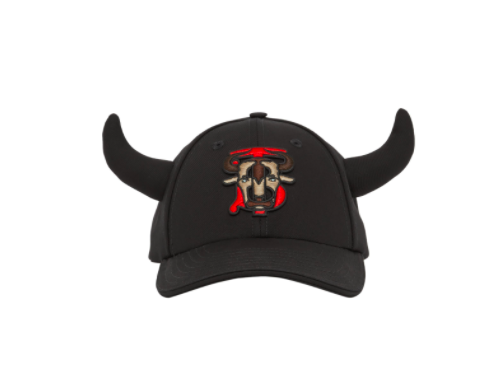 6
Burberry Monogram Ox Baseball Cap
On a scale of one to Burberry, how devoted are you to 2021's zodiac sign? The British brand has unveiled a cotton twill baseball cap that not only features an embroidered patch of the ox, but is also crowned with a pair of the animal's horns. It certainly puts the "beast" in "hypebeast".
(Photo credit: Burberry)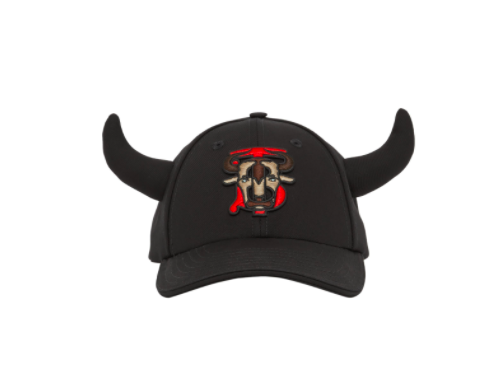 Shop here
7
Celine small Tambour bag
If you like Celine's Triomphe Embroidery bags, you'll love them even more in the new vintage pink shade that they come in. The French brand has updated three of its styles for the occasion: the Triomphe, the Tambour and the Boston. The last two have also been shrunken to a mini size, which is especially befitting of the drum-inspired Tambour bag.
(Photo credit: Celine)
Shop here
8
Gucci x Doraemon Ace sneaker
You may have already gotten your hands on pieces from the Gucci x Doraemon collection featuring the Japanese cartoon character, but the Italian brand is adding a new line of accessories for your Chinese New Year celebrations. Instead of blue, Doraemon will appear in gold and sport a pair of horns nodding to this year's zodiac sign. The new motif looks especially adorable on Gucci's signature Ace sneakers, available for men and women. Get yourself a pair at the Gucci Paragon store when the collection launches on 29 January.
(Photo credit: Gucci)
9
Moncler Year of the Ox baseball cap
Moncler's "Year of the Ox" capsule collection consists of stylish outerwear pieces that subtly nod to the theme. One offering that stands out is this cotton baseball cap, which is printed with the constellations that inspired the zodiac. Speaking of, for a festive touch, the accessory also sports a bright red embroidered patch of the ox. Find it at Moncler's Marina Bay Sands flagship.
(Photo credit: Moncler)
10
Saint Laurent card case
If you're hoping 2021 brings you some good fortune, maybe Saint Laurent's Chinese New Year card case can serve as a good luck charm. It comes in red leather and is foil-stamped with an ox motif. Slot in your credit cards and who knows? The zodiac symbol might just work its magic.
(Photo credit: Saint Laurent)
Shop here