With temperatures plunging to 21 degrees Celsius here in not-so-sunny Singapore, we're all feeling the chill.
If you're venturing out in a January downpour, we recommend doing so in a reliable pair of rain boots and a waterproof jacket. But for all else, you'll need your knitwear.
Luckily, there have been more options than ever. Fashion no longer deems the cardigan as frumpy; in the past year, Katie Holmes has shown us that it can be sexy, while Harry Styles has made the grandma staple cool with the kids.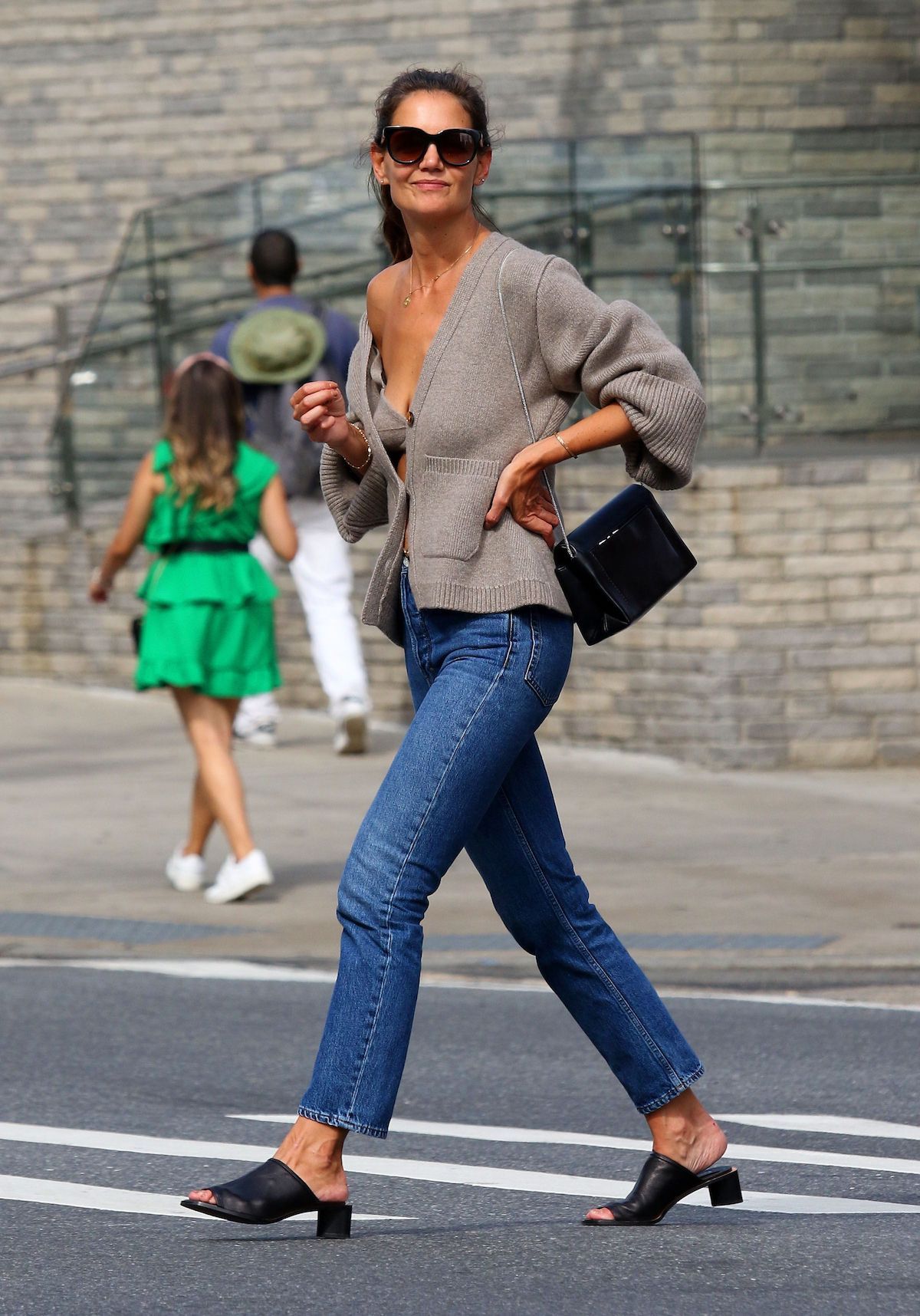 The Fall/Winter 2020 runways have also been warming us up for sweater weather, whether through the cut-out jumpers of Christopher Kane, the puffed-up pieces at Isabel Marant or the embellished cardigans of Miu Miu.
Neutrals ruled, as usual, but this season's knitwear also came in vibrant pops of colour — something to brighten up the first month of 2021 with. Designers also played with the traditional sweater silhouette, giving us longer hemlines (with unexpected slits to match) and voluminous sleeves that make a statement.
More versatile than knit dresses, and certainly more professional than a velour tracksuit, these sweaters and cardigans are perfect for lounging about or working from home. Below, we've gathered the best knitwear pieces to get cosy with in the coming weeks.
Header photo credit: LRNYC/MEGA
Jump To / Table of Contents