Colour block with layers to create a deliberately baggy silhouette like Eilish's. Pick out contrasting primary tones or clashing hues to form a graphic look. This approach to layering works especially well if you want to look on point on a cold winter trip.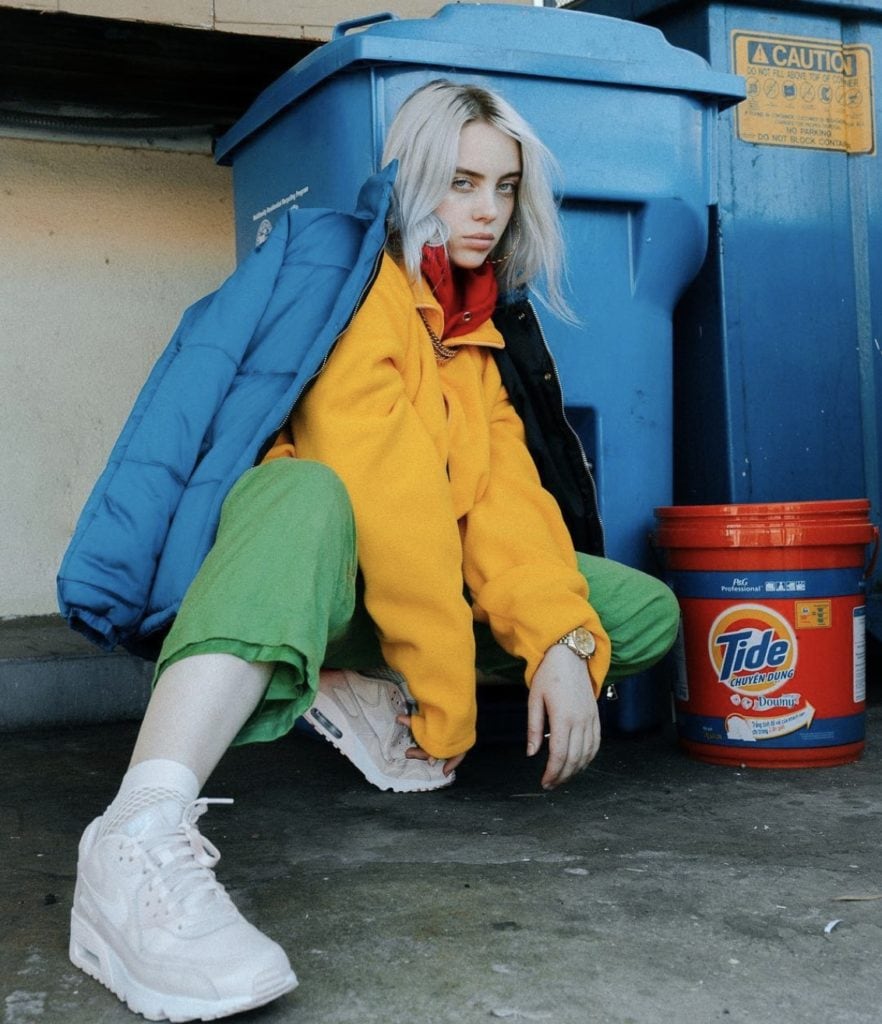 Follow this psychedelic floral get up by going full print on print. Less is not more with this combination. Pick out matching print separates or similar printed pieces to create a uniform street ensemble. Complete your style with some gold necklaces or a pair of chunky gold earrings. Besides sporting some cool streetwear, Eilish also has a penchant for cartoon printed pieces. Select a neutral-coloured base and introduce layers like a jacket, vest or cardigan splayed with these kitschy figures for a mischievous touch to your outfit. Eilish dons oversized clothes to avoid body-shaming by the public eye. Her conscious choice has lead to a unique aesthetic that consists of items like baggy pants and graffiti-printed hoodies and jackets. Complete this stylishly bulky look with a pair of hip sneakers. Since neon is all the rage now, embrace fluorescent fashion. Our top choice would be the neon green or neon coral if you're attempting this colour category for the summer.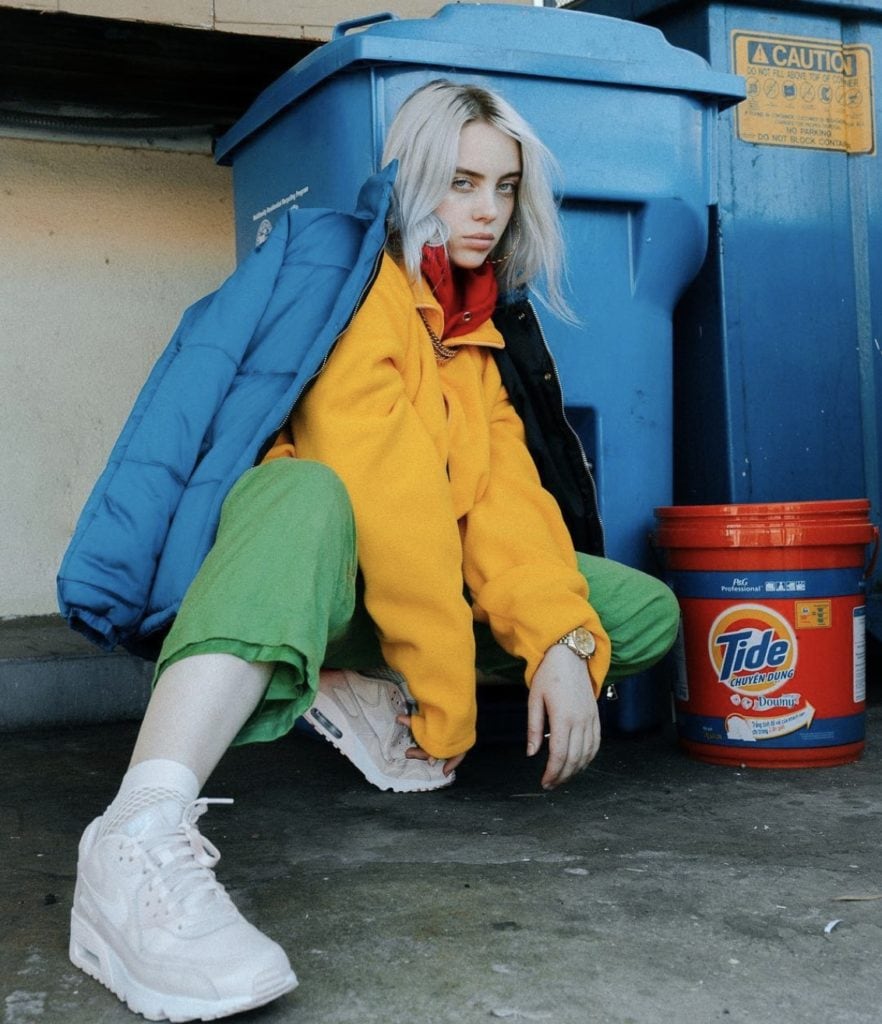 You've finished this slideshow
Shop all looks
Back to article
Steal her style: How to cop Billie Eilish's streetwear looks
American singer-songwriter Billie Eilish is fashion's favourite cool kid. Often seen in oversized tees and baggy clothing, her style is a mixture of DIY fashion and coveted streetwear pieces. Eilish's latest music collaboration with artist Takashi Murakami also led to the release of some exclusive fashion merchandise and even a limited edition vinyl figurine of herself. Take cues from her ultra fashion-forward style with our guide below.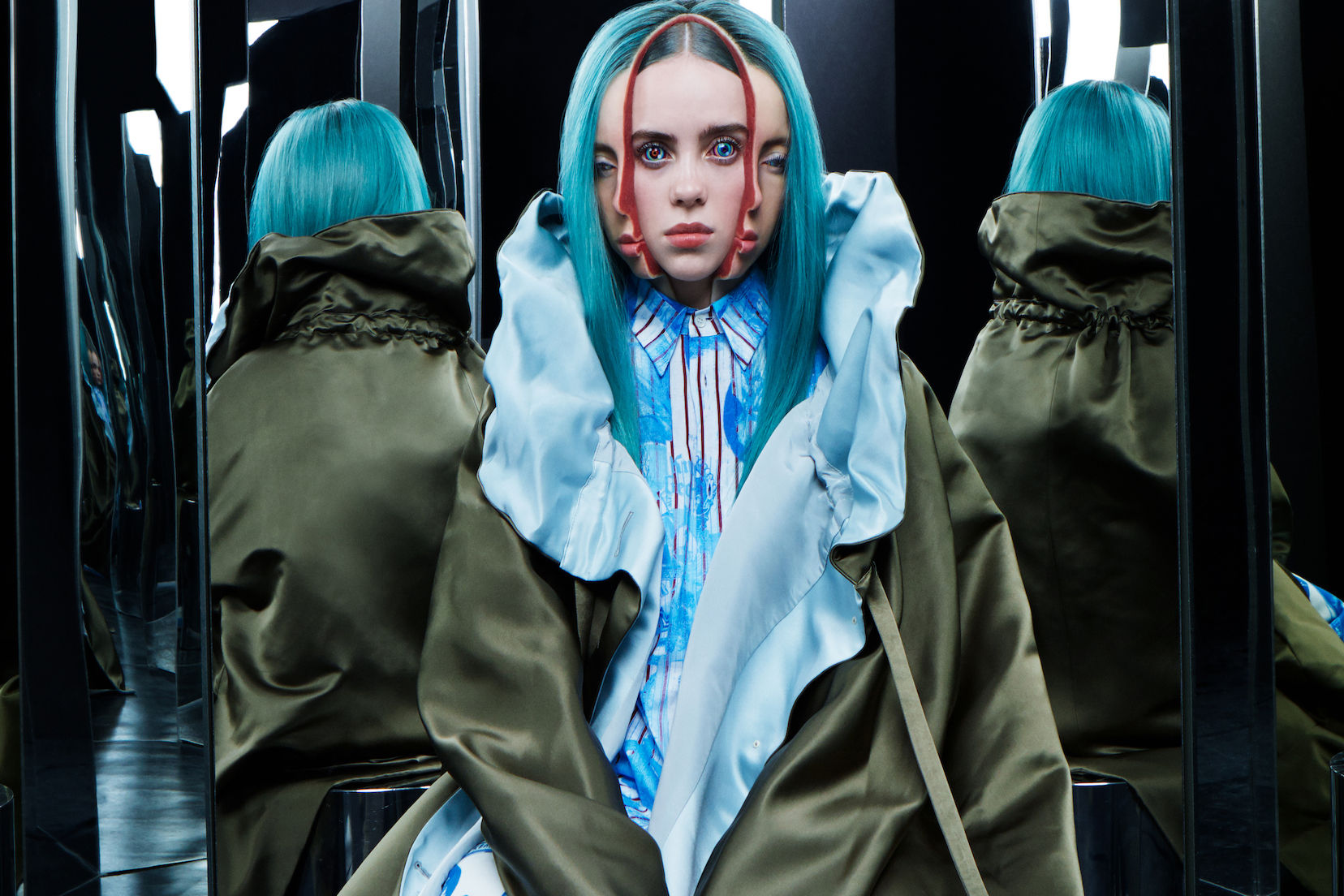 Street Fashion Steal her Style Billie Eilish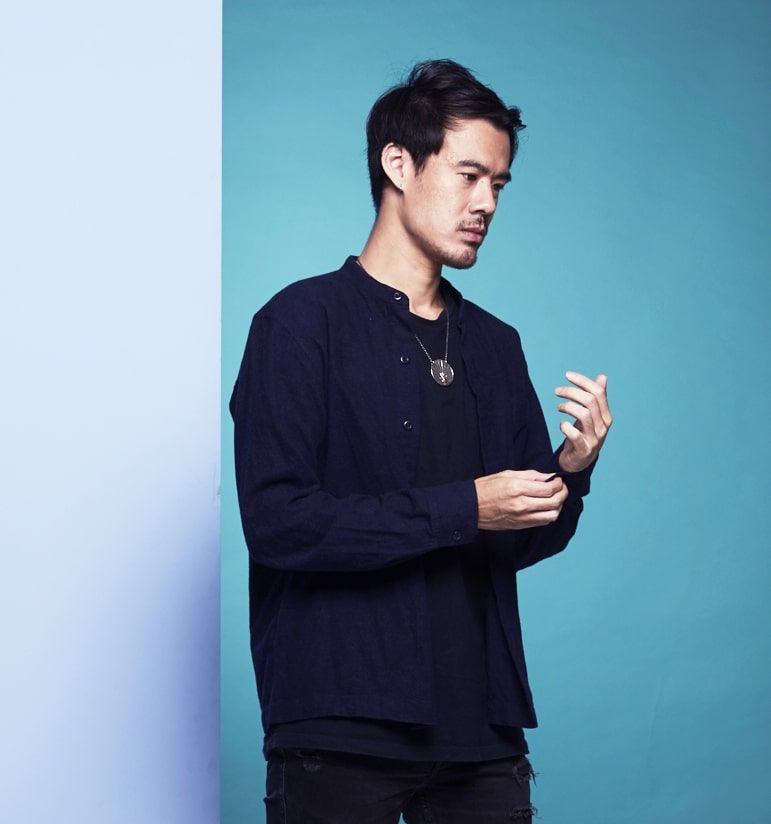 Josiah is the Fashion Director in charge of styling shoots and writing the fashion pages. On his days off, he locks himself at home designing and sewing up a collection in preparation for his label's runway debut.
---