What do you get when a luxury fashion brand and the world's biggest video game company design a boutique?
The answer is in Shenzhen, China, where Burberry has just opened its new social retail store.
"Social retail" may sound like meaningless, modern jargon, but Burberry fleshes it out through its ambitious new shopping space. It's a boutique, a café and a virtual playground all rolled into one.
The third was possible thanks to Tencent, the aforementioned video game company. But the Chinese tech giant is so much more: it also owns WeChat, the social media and messaging app with over a billion users on it.
That's who Burberry hopes to tap into with its new Shenzhen store. There, customers can access a WeChat mini program developed by Tencent, which unlocks exclusive Burberry content and personalised experiences in the store. Users are given a digital avatar of a fawn — a motif favoured by Burberry creative director Riccardo Tisci — that hatches from an egg and evolves the more that they interact with the store.
With the WeChat program, there are plenty of ways to do so. Shoppers can scan QR codes attached to Burberry products to learn more about them, or access a tour of the store. They can make in-store appointments with stylists. They can also book one of the store's three themed fitting rooms, which come with their own set of playlists for customers to choose from.
The app also lets customers make a table reservation at Thomas's Cafe, the in-store café. Named after Burberry's founder, the dining venue serves English and Chinese tea specialities, and doubles as a space for talks, workshops, exhibitions and live performances. It, too, can be booked through the mini program.
All of this will earn users Burberry "social currency", which rewards them with new characters and outfits for their digital avatar on the app, as well as exclusive cafe menu items. They will also unlock "The Trench Experience", a hidden room at the Burberry store that pays homage to the British brand's iconic coat with a host of interactive digital experiences.
Burberry, like many other luxury brands, have seen sales figures drop tremendously in light of the COVID-19 pandemic. In a time when people are shopping less, Burberry's new WeChat program is an obvious incentive to draw tech-savvy Chinese shoppers in. (They did, after all, spend US$2.7 million at an Hermes boutique in a day).
But the program also points to how retail is evolving into an extension of social media. The brand's "social retail" store only connects people with one another as much as apps like Instagram, Facebook and Twitter do — through a screen.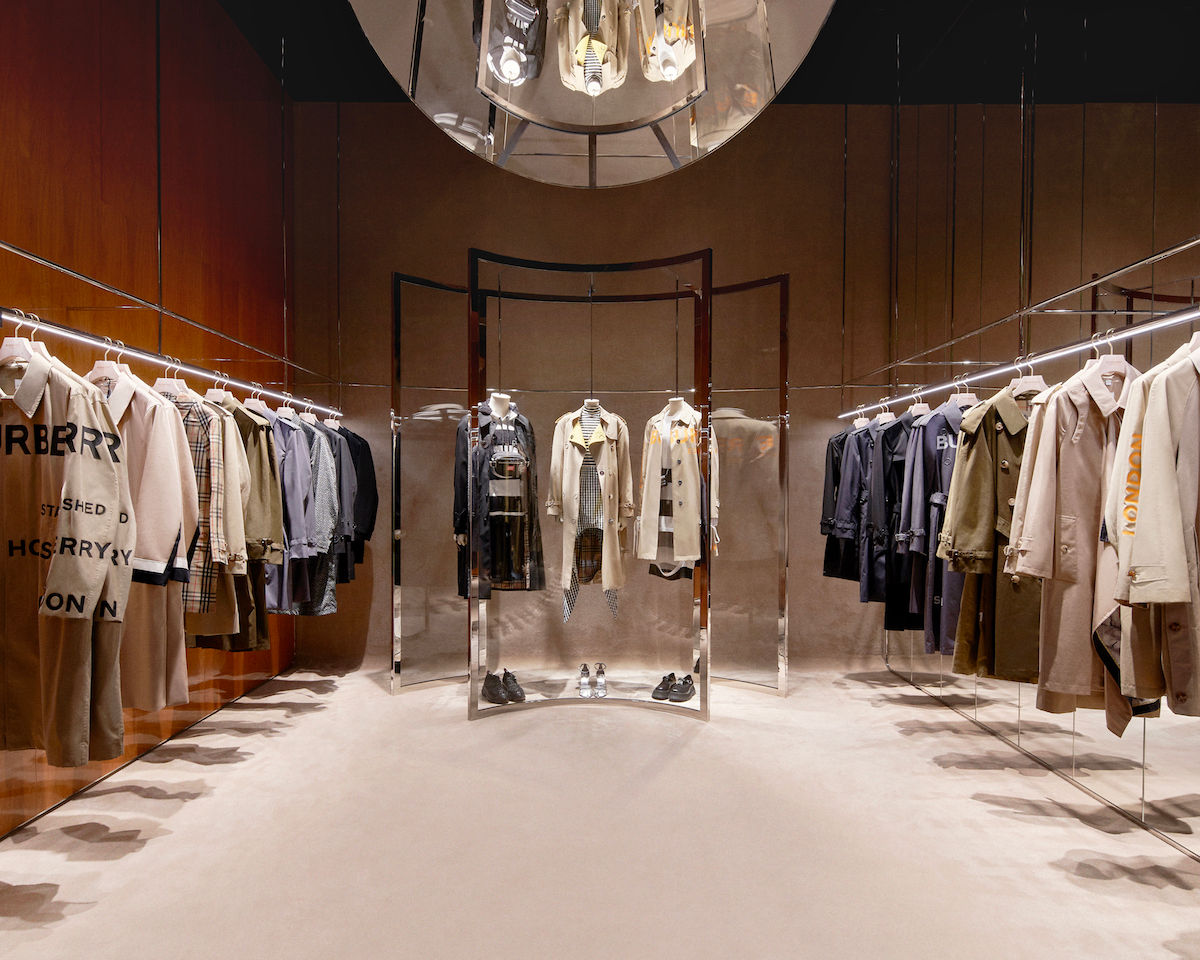 It's a track that other fashion brands are already on, where in-store experiences are created to be shared on social media. Thanks to the pandemic, the digitisation of shopping has also been accelerated in the last few months, with luxury brands offering digital concierge services or opening futuristic virtual stores.
Aside from that, Burberry's Shenzhen store, made in collaboration with Tencent, is yet another example of how the worlds of gaming and fashion are now colliding — and will likely continue to do so. Last month, Gucci launched a new watch with its new ambassadors in the form of an esports team. The Italian fashion brand had also launched a virtual collection on a mobile game, while others like Marc Jacobs did so on Nintendo's Animal Crossing.
Burberry's partnership with Tencent, which aims to develop social retail in China, only promises a future where shopping is no longer just about the clothes. Like much of our lives, it has become about accumulating social currency, winning fleeting rewards and seeking instant gratification.
Header photo credit: Burberry