Ah, the beauty of Instagram. Following the horrific debacle surrounding film mogul Harvey Weinstein's power manipulation and sexual harassment of countless females in the Hollywood sphere, our favourite social media has become the go-to platform to shed light on fashion's very own Weinsteins.
Led by model and activist Cameron Russell under the hashtag #MyJobShouldNotIncludeAbuse, Russell lends her Instagram account to fellow models who direct message her with stories of their sexual assault experiences by photographers or teams on photo shoots: degrading verbal abuse at best ("You're too fat, you'll never make it in the industry"), and underage rapes at worst (one ended with a "Welcome to the industry"). Although names are blotted out and senders are protected by anonymity, Russell's initiative for a safer work environment — particularly in the fashion industry — is part of a colossal wave of change.
Another Instagram worth paying attention to is Diet Prada. Ousting the likes of Phoebe Philo to Miuccia Prada for copying other labels' designs, the honest-to-goodness digital fashion critic has no qualms in calling out the most revered of names. The cheeky account also notoriously spun Stefano Gabbana's "Please say sorry to me" comment on its post — which exposed Dolce & Gabbana's Gucci references — into a slogan t-shirt you can purchase. With free shipping.
From homegirl Bella Hadid's 21st birthday outfit to the hint of an Off White x Louis Vuitton possibility, here are the best 'Grams you might have missed.
(Main image and featured image: Cameron Russell)
1
See model and activist Cameron Russell's statement below. To read model and industry insider anons' heart-rending recounts, scroll through Russell's Instagram account.
"This was not an expose because nothing in these stories should be a revelation for those working in our industry. Instead it was the beginning of a power shift. We are speaking to each other, we are speaking up, we are speaking to lawyers, and we are speaking to well resourced reporters.
The last 48 hours has been devastating. We know what is happening in fashion. We tolerate it and ignore it and excuse it every day. Coming face to face with so many of the people effected is opening to an impossible grief.
To the magazines, agencies, clients, and editors who reached out for interviews, who commented to express solidarity and horror, who said they do not stand for sexual assault, SHOW US.
Is there a hotline for freelancers to call? What are the consequences of workplace sexual harassment, assault, and violence? What will you do now? What will you do next time you are a witness?
We all know who the perpetrators are and we continue to work with them. STOP. Advertisers and magazines, stop hiring these people. Agencies, stop sending them talent. Stop today. Do not wait until lawyers get involved. Do the right thing because the wrong thing is horrific. #myjobshouldnotincludeabuse"
2
Diet Prada is the Instagram account you need to hit the follow button for, if you haven't already. Its posts' main objective? Calling out fashion copies, or bringing attention to people "knocking each other off." It's always interesting to find out which indie label our favourite fashion big names "forgot" to credit.
"Yet another Project Runway Challenge! Custom Christian Dior Haute Couture by Raf Simons BY @csiriano = Christian Sior? Sioriano? ???? Nothing beats Raf's FW12 debut at @dior"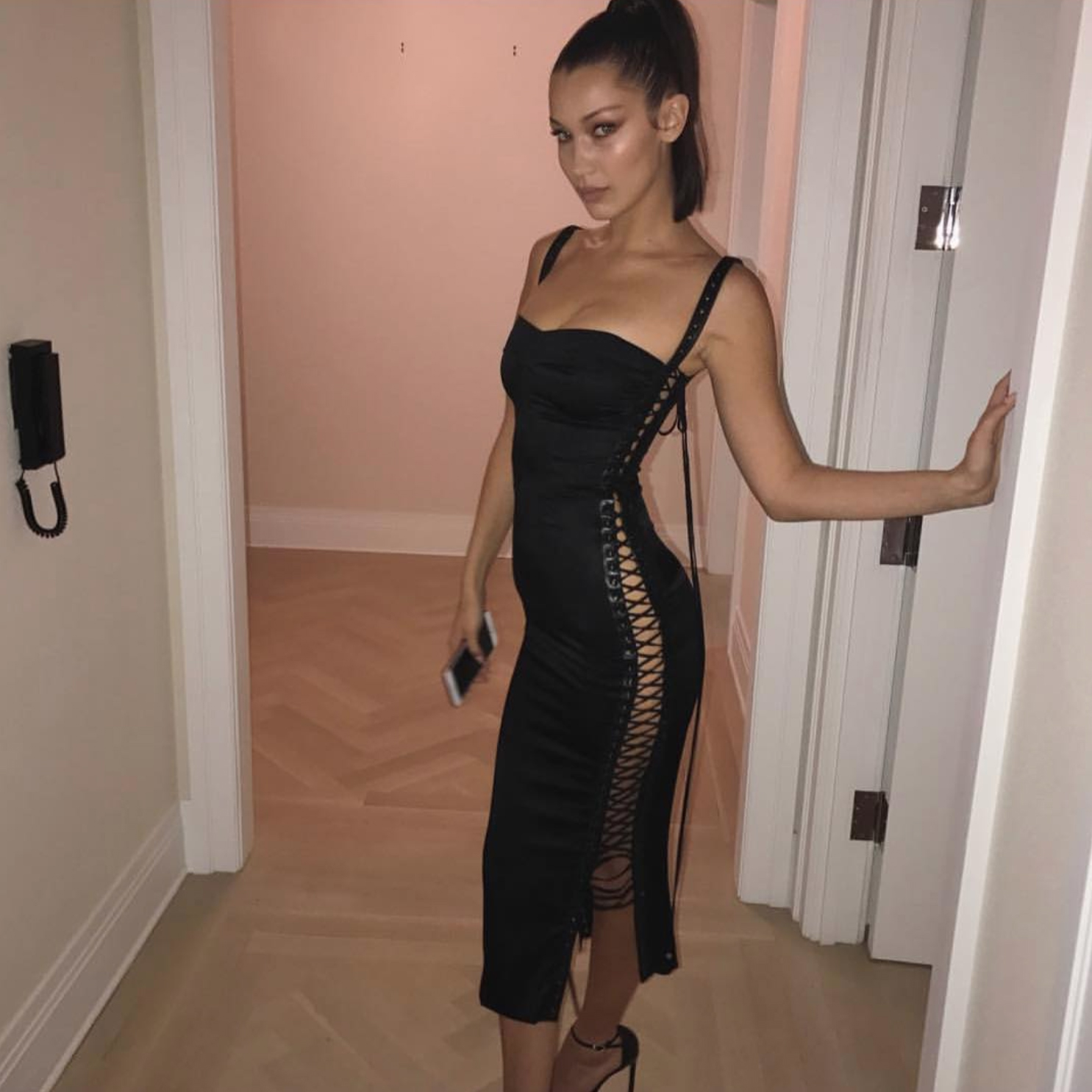 3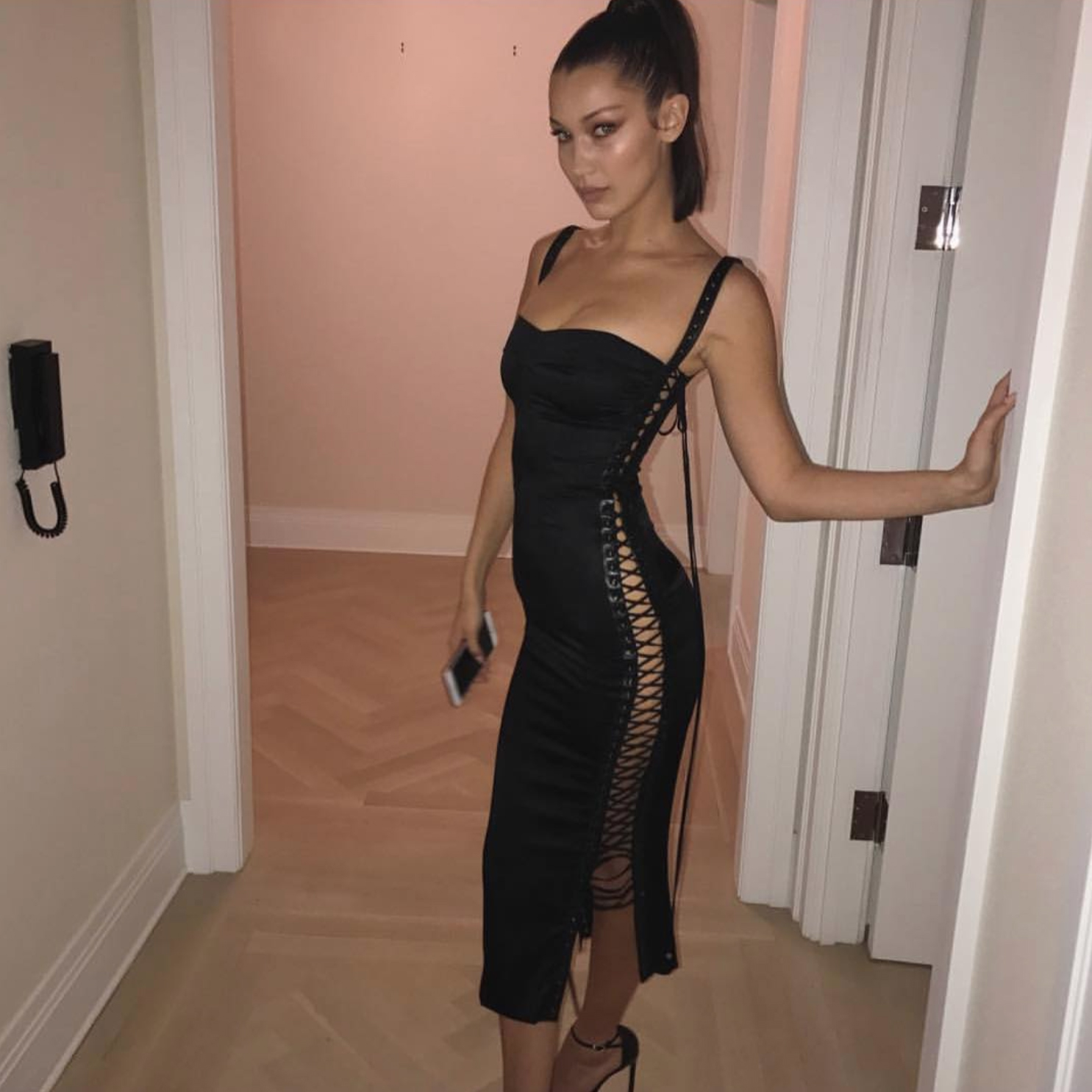 4
Virgil Abloh has dropped hints on a possible Off-White collaboration with Louis Vuitton, posting a picture of Louis Vuitton's Masters II bag that comes with a strap spelt with the signature Off-White quotation marks.
"@jeffkoons & @louisvuitton Masters II keepall with the personalised custom ordered straps to match. #LVxKoons another "Arts & Craft" movement 2.0"
5
Abloh brought said customised bag to attend Vogue's inaugural Forces of Fashion conference. The industry insider panel listed current creative heavyweights the likes of Heron Preston and Demna Gvasalia, to eminent fashion figures Rihanna and editor Anna Wintour.
"wokeuplikethis*"
6
Zoë Isabella Kravitz debuts her Anthony Vacarello-lensed campaign for Saint Laurent's Spring 2018 season. It's about time the perennially edgy actress lends her face to fashion's leading cool-girl maison.
"@ysl / spring '18"
7
On the topic of Saint Laurent: Naomi Campbell recently put her own spin on the famously hirsute yeti boots from Spring 2018, following Rihanna's last week. And if you notice her shirt…
"#mood"
8
…yes, it's part of Riccardo Tisci's NBA-inspired Nike collection. Released just last week, the ex-Givenchy creative director presented a full range of items that merge the worlds of basketball and style. Here's artist Marina Abramović wearing hers paired with the collection's high-tops. Shop yours online starting from 21 October.
"Marina's way @abramovicinstitute #nikert #nikebasketball"
9
Let Yasmin Sewell teach you a thing or three on nailing the impeccable mirror selfie.
"Tonight we paid another tribute to Gianni #Versace and our collaboration with @williamvintage — 500 iconic collectors pieces (although a great deal sold out in the last 24 hours) now live on @farfetch #fortheloveoffashion"
10
Millie Bobby Brown got fancy in Roksanda Illincic's chic Harlin mini dress, which you can shop here.
"Fancy Nancy"