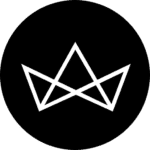 Store explore: Chanel's new Marina Bay Sands boutique is inspired by Coco Chanel's apartment in Paris
After closing in June and opening an ephemeral pop-up boutique with constant store theme revamps to tide you over, Chanel's Marina Bay Sands flagship has reopened in early December with a chic new look — courtesy of design bigwig Peter Marino.
If Marino's moniker doesn't ring a bell, his storied architectural projects will. The New York-based architect is the creative mind behind Chanel's high rise tower in Tokyo's Namiki district, Seoul's posh museum-like luxury department store Boon the Shop, and more recently unveiled, Louis Vuitton's grand Place Vendôme flagship. "I guess I'm sort of to architecture what Marc [Jacobs] is to fashion," Marino was famously quoted in a 2013 interview after Jacobs was announced to end his 16-year tenure as the helm of Louis Vuitton.
Not unlike the eye-catching exterior Marino designed for Chanel's Namiki building, this Marina Bay Sands boutique projects a striking 16-metre high black and white facade that's illuminated with LED. Expanded with an additional unit, the two-storey space employs more than 9,200 square feet space, making it the largest Chanel flagship in Southeast Asia yet.
As futuristic as it may look from the outside, Marino drew his inspiration from Gabrielle (that's Coco for you) Chanel's iconic Parisian apartment on 31 Rue Cambon, where her salad day shows that launched so many of the house's signature pieces took place. Enter the boutique from its Bay Level entrance and you'll be greeted by an assortment of the season's latest accessories in a homely opulent setting swathed in lush, cognac-hues similar to Coco's apartment colour palette.
It's in the six ready-to-wear "salons" though, where you can easily spot the direct influences of Mademoiselle Chanel's former house on Marino's design tropes: An imposing antique fireplace, refined tweed sofas, and a mirrored wall backdrop — all beautifully mingling with specially commissioned contemporary artworks. A Martine Kline painting hangs in-between two book shelves, placed not too far from a polished bronze coffee table by Ingrid Donat.
While finally, downstairs, you'll find a mix of handbags, small leather goods, costume jewellery, scarves and eyewear with two palatial rooms where you can discover the house's key selection of watches, fine jewellery, and high jewellery offerings. A trip to a monumental Chanel mecca needs to end on a high note, after all.