A month before Singapore's circuit-breaker was announced, Fong Loo Fern had an epiphany.
She, like many of us, had been ruminating: in the face of a pandemic, what could her tailoring business, CYC Made to Measure (CYC), do? The answer came to her when her friend Doreen, CEO of the Textile and Fashion Industry Training Centre, reached out to her. She asked Fong for fabrics that students could use to make masks for charity.
"This gave me the idea that we could mobilise volunteers to sew masks," said Fong in an email interview. That idea became the CYC 300k Mask Challenge, an open call for seamstresses (and seamsters) to produce 300 masks in 10 days. The goal? To donate them to Singapore's migrant workers, the community worst hit by the spread of COVID-19.
"My first thought was of the migrant workers," said Fong, who has helmed her family's bespoke clothing company as Managing Director since 1993. "I have always been grateful for the work they do in Singapore."
She also had plenty of masks to spare for the cause. Since late March, she and her production team had researched and stitched various mask prototypes to find the perfect fit. They used CYC's large supply of high-quality Egyptian cotton, leftover from the production of their tailored shirts. On 1 April, just days before PM Lee's first address, they had their finalised design, complete with a washable air filter.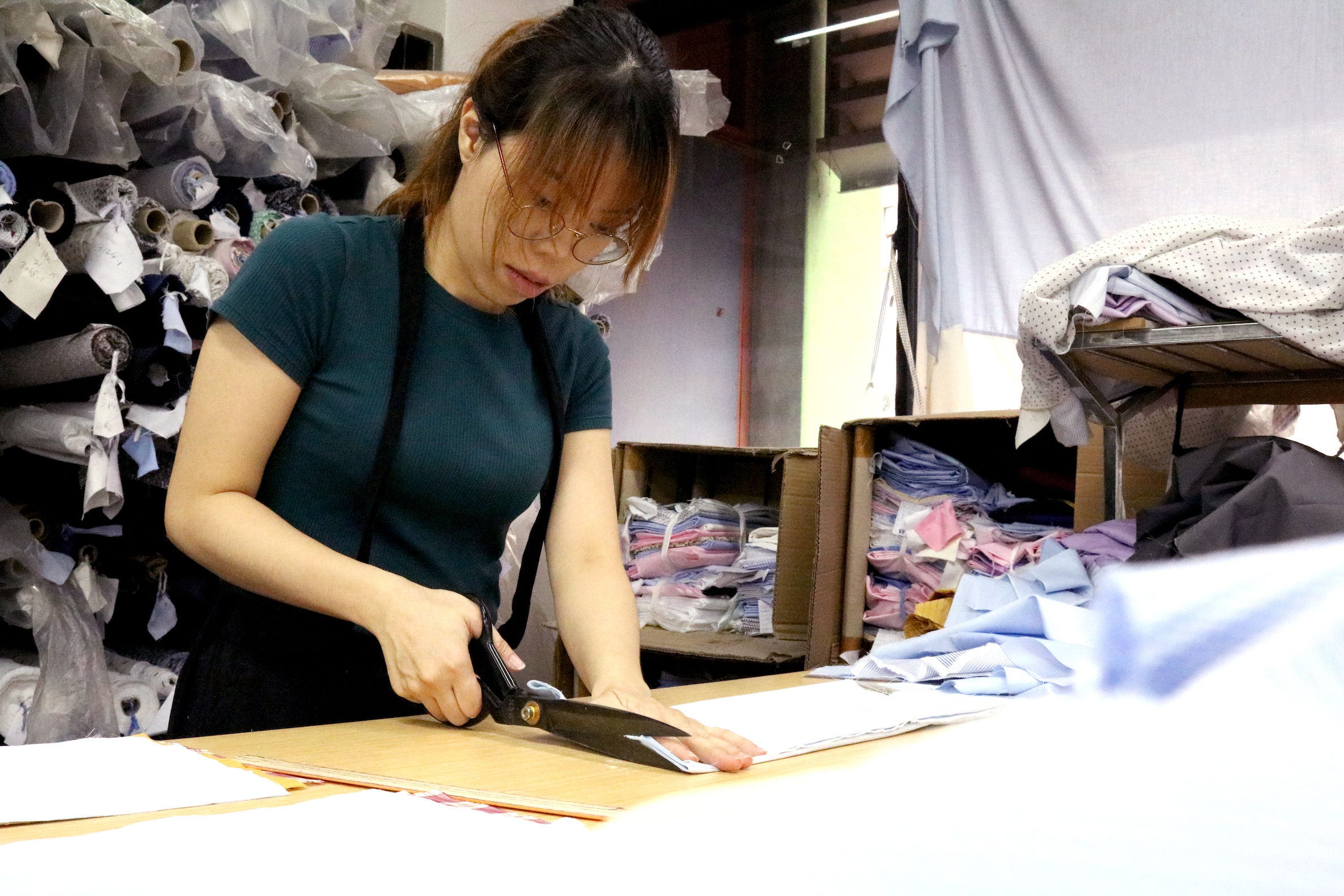 "Making masks seemed natural [for CYC], although at that time, I didn't think that there would be much of a demand as we were told that it was not necessary to wear them," Fong shared. Fast forward to now: the government has made it mandatory for citizens to be masked when outdoors during circuit-breaker, which ends on 1 June.
Clearly, Fong had made a good call. More admirable is her philanthropic one, the Mask Challenge, which received over 4,000 applications when it was announced on CYC's Facebook page — more than enough to meet its target.
Volunteers were provided with sewing instructions and a kit by CYC, which included pre-cut fabrics, twist-tie wire and elastic ear loops. All they needed was a sewing machine, thread, and to adhere to the deadline of end of April.
"The volume to be produced is large and we do not have the luxury of time," explained Fong. "At this point in time, we are halfway towards the target as we have cut more than 150,000 mask kits." Come May, CYC will collect all the completed masks and deliver them directly to the Migrant Workers' Centre for distribution.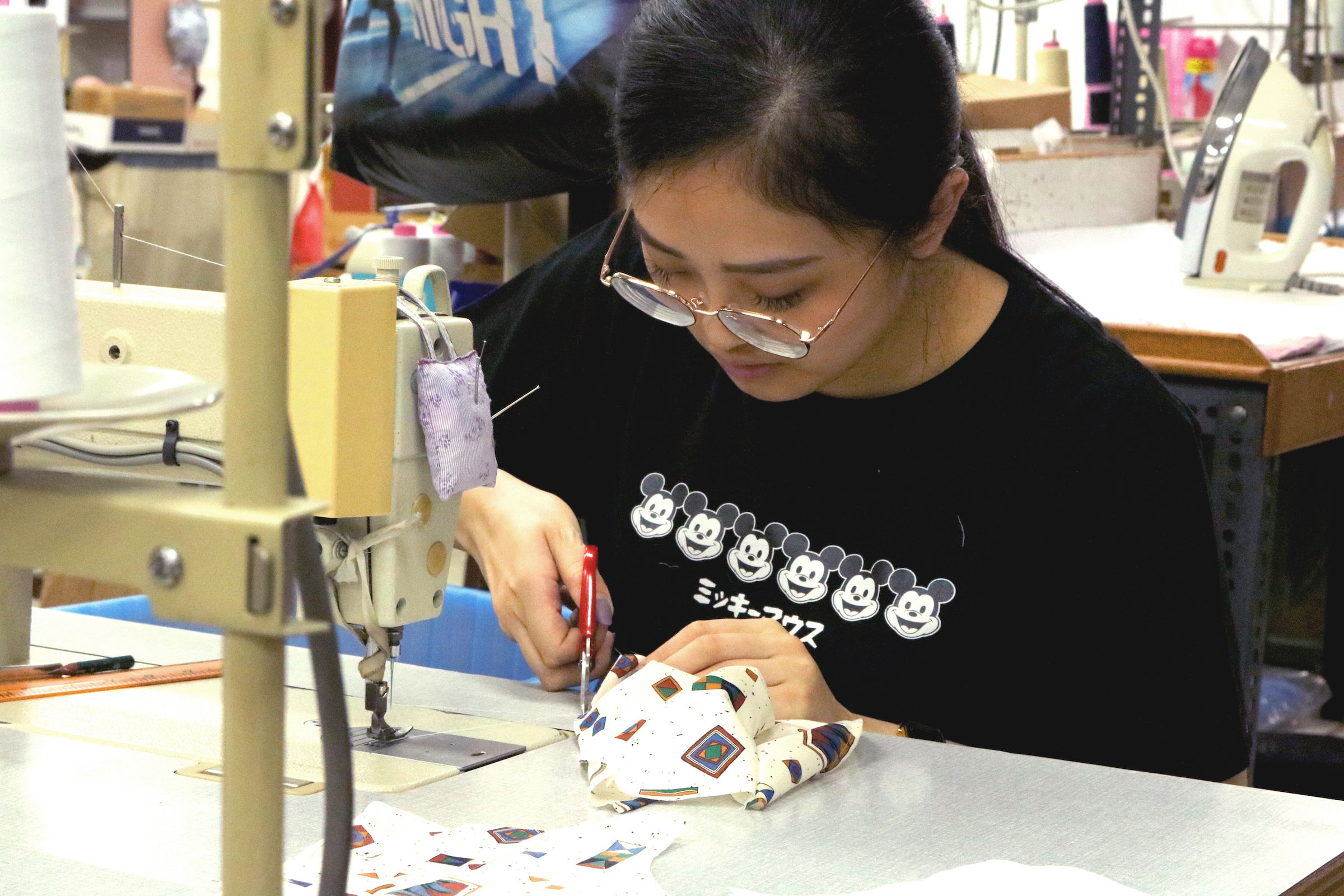 "The most heartwarming observation from this initiative is to see how everyone in CYC have pulled up their socks and are working together with such great enthusiasm," said Fong. "The volunteers are so enthusiastic that many have shared their personal journeys in this challenge on social media."
Even supporters of the initiative with no sewing skills have chipped in to help. "We have received offers from people who were willing to do the deliveries if the volunteers are unable to pick up or deliver the kits," revealed Fong. "We activated some of them and they have been most helpful."
CYC joins a wave of clothing companies around the world that are now producing masks, protective gear and medical supplies. That is despite the uncertain future that lies ahead of them, which Fong herself is wary of. "Being able to help in a way makes us all feel that we are part of the solution to this fight," she says. "The biggest challenge right now is to see into the future and understand what consumers need and want."
"Our greatest hope is that people will still remember CYC when the pandemic is over and that we have created a positive impact in the minds of the consumer."