When it comes to altering or repairing clothes, you could sew a loose button back onto your shirt or maybe even stitch a patch on a denim jacket. Yet when it comes to major changes, we'd recommend you leave the job to the experts — especially when it's your treasured designer pieces.
Finding a reputable alteration shop though, is a slow game. It's about building a good relationship with the person mending the seams. Here, we've put together a list of trustworthy alteration services that fashion insiders frequent.
Some of these stores might not look particularly lavish but rest assured that these seamstresses and tailors have more than a decade of experience in clothing repair and altering under their belt. Your goods are in good hands.
Clancy boutique is a popular choice among creatives from the fashion industry, having been serving the needs of their customers for more twenty years. As their quality and craftsmanship hardly fails, it is a safe choice for customers to alter or repair their precious designer clothing.
Do not let the prices of their alterations deter you. Haute Alteration Initiative has earned the trust of their regular customers after doing everything from meticulously altering expensive wedding gowns to saving badly altered pieces. Besides providing high quality services to their customers, Haute Alteration Initiative also prides themselves in equipping disadvantaged women with sewing skills to aid them in earning their own source of income.
Michelle's Alteration provides a range of sewing services at affordable rates and is one of the few trustable alteration shops in town. They are also well known for their same-day alteration service which allows their customers to alter and collect their clothes on the same day. This is the perfect place if you require any last minute clothing alterations.
Owner of Tang Cottage, May Tang has more than twenty years of experience. While she was trained in clothing making, she has built a strong reputation for providing quality alteration services to her clients. Her formal training in workmanship ensures excellent results.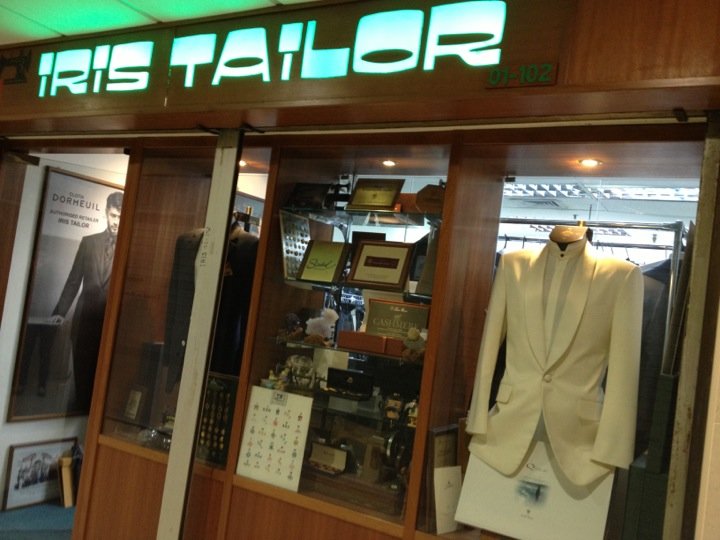 Since its founding, Iris Tailor has been churning out countless suits for their male customers as well as providing alteration services. The shop distinguishes itself from the other tailors in the building with its high end alteration methods, and customers leave with the perfect fit.
Lee Alterations has been providing alteration and tailoring services for the community living in the East for over 35 years. Besides alterations, they offer bespoke tailoring of shirts and pants as well as laundry services.