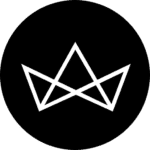 Just in time for pool season, Chanel-owned swimwear label Eres resurrects 5 of its iconic silhouettes
Eres arrived during one of the most pivotal times for women in Europe and other parts of the world. Founded in 1968, exactly 50 years ago, the decade saw student protests, second-wave feminism and newly available contraceptives sparking a sexual revolution in society. Women gained their independence and could finally feel free to dress and act as they pleased. As materials became increasingly sheer and skintight, lycra was invented. Cue: The birth of radical swimwear label, Eres.
In a period when swimwear was limited to unflattering bathing suits sold exclusively within the summer season, founder Irène Leroux wanted to present women with more exciting options. Eres delivered just that, becoming the first brand to sell swimwear all year round. Then in the '70s, its two-piece swimsuits with different-sized tops and bottoms blew up. They offered a realistic and comfortable mould in reflection of the female form.
Dubbed the Chanel of swimsuits ("little black swimsuits"), it was destiny then, when Chanel bought Eres in 1996. After the acquisition, Eres broadened its reach, expanded into lingerie, and advanced its fabric technology.
Fast forward to 2018, the French label is now synonymous with its eschewal of opulence, and is known instead for its refined elegance and revolutionary Peau Douce secret material. The latter's weave is dense yet extremely soft, designed to camouflage imperfections and provide support sans any padding or boning.
The label has come a long way since its inception five decades ago. And in celebration of the golden milestone, Eres brings back five of its classic lines from the archives.
All updated in refreshed shades and silhouettes, the Sirène is fun and flirty with its acetate hoop-strung straps; the nautical-chic Surligné is the ultimate yacht party-apt suit; the Miami renders the typically acidic Hawaiian print in subtle tones; while the Playa and the Niko tease with their date tree motifs and chic eyelets, respectively. Your splashing wardrobe for the entire pool season is all set.
Eres Les Rééditions collection is now available in stores and online.
(All images: Eres)