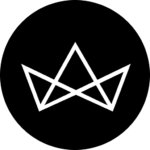 Chanel takes us to ancient Egypt, a Burberry and Vivienne Westwood collaboration, and more fashion news
A day before its annual Métiers d'Art show, Chanel put out a statement vowing to stop using exotic skins in all of its future creations. This move is a massive step forward for sustainable fashion, which is seeing a renewed attention in the industry. Burberry's latest collaboration with Vivienne Westwood is also one with green intentions, as they're seeking to raise funds supporting a rainforest charity. Virgin Abloh was also recently appointed as Evian's Creative Advisor for Sustainable Design, although we're not sure what that role would entail for a fashion designer. Keep reading on to catch up on all the fashion news you might have missed out on the past week.
Chanel holds its annual Métiers d'Art presentation at the Temple of Dendur with a Egyptian-themed runway collection
For the past 17 years, the skills and craftsmanship of Chanel's partnering artisans have shone through by way of the Chanel Metiers d'Art presentations. The show, usually held in December, has no set home, having travelled to Shanghai, Hamburg, Scotland, and Texas all with one constant: it's theme always draws on the legacy and culture of the location it's held in.
This year, Karl Lagerfeld and co took us through a time machine to ancient Egypt, or more specifically the Temple of Dendur exhibit at the Metropolitan Museum of Art in New York City. The clothes reflected the sort of extravagance beheld by the pharaohs and queens of the time. In short, every look had a hint of gold. Some of the models even had their legs airbrushed with the royal colour.
A total of 85 looks were presented that evening, including one modelled by longtime Chanel muse (and upcoming collaborator) Pharrell Williams. He wore a gold long-sleeved jumper with an equally extravagant neck adornment. An 86th look, worn by Lagerfeld's godson Hudson Kroenig, also found its way into the lineup, when the 10-year-old walked with Lagerfeld during the finale.
Burberry and Vivienne Westwood collaborate to save Earth
A few months ago, Riccardo Tisci teased an upcoming collaboration with Vivienne Westwood. Now as we're approaching the year-end, the collection has finally dropped in stores. "Vivienne Westwood was one of the first designers who made me dream to become a designer myself and when I first started at Burberry, I knew it would be the perfect opportunity to approach her to do something," Tisci said in a statement of the collaboration. "She is a rebel, a punk and unrivalled in her unique representation of British style, which has inspired so many of us. I am so incredibly proud of what we will be creating together."
This isn't just any other collaboration between two giants of the British fashion industry, as the proceeds from the pieces will benefit Cool Earth, a charity dedicated to protecting Earth's rainforests. Besides pieces that merge the heritage of Burberry's check with the punk attitude of Vivienne Westwood, there is an oversized tee scribbled with the slogan "Cool Earth has a plan to save the rainforest," so you won't forget the true cause that's set in motion here.
sg.burberry.com/vivienne-westwood-burberry
Bella Hadid visits Universal Studios Singapore — and has an outfit change
Unless you live under a rock and had no access to social media, you would've seen either A. The Weeknd's concert at the Singapore Indoor Stadium Instagrammed by everyone that's anyone or B. Bella Hadid's day out at Universal Studios Singapore. The latter was in town to support her beau during the Asia leg of his world tour, and like any ordinary tourist, they made the regular pitstops at USS and Victoria's Secret Mandarin Gallery flagship.
During her sojourn under the sunny Sentosa sun, Hadid and her posse hit up all the thrilling rides, including Battlestar Galactica and Revenge of the Mummy, all while wearing a white Deadly Doll tee. But midway through her day, she was then spotted with a black crop-top with the Jurassic Park insignia. Where in the world did she find the time to change her outfit while queuing up for the rides? Maybe that's a supermodel talent honed from the many runways she has walked.
Miley Cyrus steps out in cruelty-free fashions
Veganism doesn't just have to mean you're eating plant-based foods. It can translate over to your style too, as evident with Miley Cyrus. The 26-year-old singer/actress has been a vegan for the past four years with her long-time partner Liam Hemsworth, even bringing to her family's Thanksgiving dinner their own vegan meals. But her veganism also transcends into her wardrobe. Earlier this year in May, she rocked up to the Met Gala in a stunning black dress from Stella McCartney, a vegetarian brand (they don't ever use leather, skin, fur, or feathers in their garments).
Recently while promoting her latest single Nothing Breaks Like a Heart, she has been wearing nothing but cruelty-free outfits: a vintage faux fur Vivienne Westwood coat, a Wolford bodysuit, and a Stella McCartney thigh-high boot were all part of her ensemble over three days. These are all sustainable brands that have the Cyrus stamp of approval.