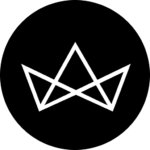 Tom Ford takes his runway to Los Angeles, Moncler presents bio-based down jackets and more fashion news
Big moves are being made in the fashion space this week, what with Tom Ford announcing that he's taking his namesake brand's catwalk to Los Angeles next year instead of showing at New York Fashion week, while Celine deviates from the norm with its choice of model, turning to a social media influencer to front the brand instead of an established celebrity as its choice.
Read on for more of this week's fashion news.
Tom Ford takes its runway to Los Angeles
Tom Ford is set to show in his hometown of Los Angeles, skipping out on New York Fashion Week in February. If you're wondering why, Ford has a specific reason  — in view of the Oscars taking place on 9 February, the designer plans to be on-hand for his celebrity clients. "This year, the New York Fashion Week calendar exactly overlaps Oscar weekend, and the last time that happened I showed in L.A. and it worked quite well. There is an excitement in L.A. on that particular weekend and the relationship between film and fashion is a strong one. In my role as chairman of the Council of Fashion Designers of America, my main intent and priority is to globalize and bring attention to American fashion. There is truly no bigger or more prominent stage in the world at any given time than Los Angeles during the Academy Awards." Ford said.
Moncler presents bio-based down jackets
It's no news how brands have been prioritising sustainability, with Gucci's latest climate change challenge to other brands, for one. Moncler too is no exception. Its new bio-based down jacket is a carbon-neutral jacket, with the main components being derived from vegetables instead of fossil origins. Emissions generated during the life cycle of the jacket offsets through initiatives to conserve forests. The bio-based down jacket is unisex and is available in only one colour, blue.
Available at Moncler.
Vetements releases limited edition Star Wars collection
Ahead of the Star Wars: The Rise of Skywalker to release later this month, there's Star Wars makeup and now, Star Wars apparel. Vetements has teamed up with the sci-fi icon, Star Wars to release a 44 piece apparel collection. The collection is said to include logo t-shirts, socks, baseball caps, backpacks and flurry of logoed items including, eveningwear and high heels.
Vetements x Star Wars will launch on 16 December at selected Vetements retailers. 
Beyonce teases unisex Ivy Park x Adidas collaboration
According to an announcement on singer Beyonce's Instagram, her unisex Ivy Park x Adidas collaboration will be arriving next year. In her series of posts, Beyonce teased a bunch of items: footwear, accessories, and clothing. There's also her sneaker collaboration with Adidas, a platform sneaker with a neon-orange stripe with Ivy Park's logo.
Ivy Park x Adidas launches 18 January at Ivy Park.
Tik Tok star to be the new face of Celine 
Celine spotlights Gen Z culture with its new face, 18-year-old Noen Eubanks. Eubanks is known as the ultimate feminine "e-boy" on the popular video-sharing app, TikTok. Taking the starring role in the new Celine campaign, Eubanks's "soft boy" style has proven to be the new fashion phenomenon.