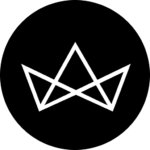 Gentle Monster's new collection, Louis Vuitton launches menswear essentials, and more fashion news
We're at the point when most of the Spring 2019 collections from the luxury fashion houses have made their way into the boutiques already. Now, it's time for the accessories to shine. Other than statement bags, our favourite high street brands like Supreme and Gentle Monster have finally dropped this season's most desirable wares.
Keep reading on for more fashion news post-London Fashion Week.
Gentle Monster releases 18 new styles for Spring 2019
A couple of months ago, we wrote about the demise of micro shades. Well, we're not ashamed to say that we might have gotten that prediction wrong. Just one glance at Gentle Monster's latest collection, Undecember, proves that Matrix-inspired frames are still here to stay. Out of the 18 new styles the Korean cult label introduced, at least seven of them sport a miniature frame we thought had long died out.
[inline-shopcard price="S$509″ title="Mohenic M01″ bg="https://d3ba08y2c5j5cf.cloudfront.net/wp-content/uploads/2019/02/19170424/Mohenic.jpg" link="https://www.gentlemonster.com/shop/ver1_detail.php?it_id=15471873140&cata=g0″]One of the most shoppable styles we expect to see on the streets very soon is the Mohenic. Its industrial silhouette is contrasted with a black, red, or lime adjustable tinted lens on top of the already-narrow lenses. Who cares if you won't be able to see anything in them? Your style is all that matters.
The Gentle Monster Undecember collection is available now at all Gentle Monster boutiques, including their newly-opened Marina Bay Sands flagship store.
Everything from Supreme's Accessories collection for 2019 just got added to our wishlist
Supreme is no stranger to generating hype. The American skateboard brand has branched out into more than wood on wheels, creating the most covetable accessories of all time — a Supreme x Louis Vuitton trunk went for €88,400 (S$135,000) at an auction held last year. So it comes as no surprise that they went all out for their Spring 2019 accessories collection.
Just browsing through the paraphernalia and you can tell that while there's no cohesive theme to the collection – there's a crown, a lighter, a drum kit, and a kettle amongst others – they're all items that you would love to have in your home, whether they're placed in a precious display or used daily like the director's chair.
That's not to say that Supreme has lost sight of its roots. There are still a bevvy of skateboards that collectors can cop, although we'd find it hard to break them in at the skate park.
Louis Vuitton flexes their pun game with the Staples Edition collection for men
Staples can mean two things. They're either a metallic office supply or a wardrobe essential. But for Louis Vuitton and Virgil Abloh, they mean one and the same. The Staples Edition is a new line designed by Virgil Abloh for the French luxury house's Fall/Winter 2019 men's pre-collection. It's an endearing play on the term "staple," which also happens to be the recurring motif of the collection.
Abloh's signature street style isn't as evident here, what with the clothes in the Staples Edition being more everyday-friendly, but as always the devil's in the details. The buttons are stitched in the Louis Vuitton monogram; a staple binds the vents of a black blazer together; one shirt has four compartments stitched to the front.
The Staples Edition will be a permanent addition to the Louis Vuitton portfolio, with each season bringing a refresh of the garments and accessories. The first collection is set to drop in April 2019.
The most iconic Baguette is back
In 1997, the Fendi Baguette was introduced to the world and soon became what might have been fashion's first It bag. 22 years later, it's back and this time, it doesn't look like it's going away again.
For its return into our loving embrace, Fendi conceptualised a campaign over three bustling metropolises: Shanghai, Hong Kong, and New York City. Some familiar faces (think Caroline Daur and Yoyo Cao and Peggy Gou) front the campaign as a new generation of Baguette lovers. With more straps in this edition of the Baguette, you can carry it in so many ways: Over your shoulder, across your body, or tucked snugly under your arm.
The Fendi Baguette now comes in three sizes – small, medium, and large – and will be available in a variety of colours splashed on a soft lambskin exterior.