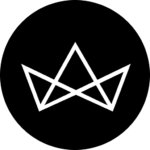 Bottega Veneta's first ever cafe, Jennifer Lopez is the new face of Coach and more fashion news
Fall/Winter collections and collaborations have been governing our fashion feeds the past month, but this week, we take a breather from the trends and the lust-worthy goods to scout out what else the fashion world has to offer.
Read ahead this week's fashion news roundup.
Bottega Veneta opens first cafe in Osaka 
Bottega Veneta's newly opened cafe explores both bold materials and light elements while keeping with the brand's sophisticated Italian heritage. The Bottega Cafe is located at the second floor of Hankyu Men's department store in Osaka and offers up an Italian menu of coffee, tea, juices, wine, desserts, and savoury bites.
Coach announces Jennifer Lopez as global face of the brand
Jennifer Lopez has been announced the new global face of Coach, alongside other ambassadors like Selena Gomez and Yara Shahidi. Similar to Coach, Lopez believes in possibility and self-expression which resonates with the brand's philosophy. "Jennifer is so authentic. She's determined and she's an original who has followed her own path to do things her own way––she really embodies the attitude of Coach and our new campaign," said Coach creative director Stuart Vevers.
Gucci challenges other brands to sign a sustainability pact
Ever since Gucci's last pact to go carbon neutral, the CEO of the Italian house Marco Bizzarri has issued the "CEO Carbon Neutral Challenge" as an invite to other top-level executives to also work towards climate change. As part of this new challenge, CEOs who wish to join the initiative are required to be accountable for total greenhouse gas (GHG) emissions generated by their businesses.
Tiffany & Co's second collaboration with Dover Street Market
This is the duo's second collaboration following their first back in 2015, as well as their first men's jewelry collection. This nine-piece limited edition collection is composed of bracelets, rings, cufflinks, and necklaces all in Tiffany's renowned sterling silver metal.
The Tiffany 1837 Makers Heritage Edition collection is available now at Dover Street Market New York, Los Angeles, London, Singapore, and Ginza until January 15, 2020.