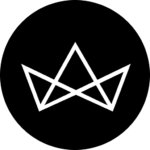 The Outnet's 10th anniversary collection, Schiaparelli's new artistic director, and more fashion news
We're about to head into another month of fashion madness, what with the Met Gala happening in a little over a week. Keep reading on to catch up on all your essential fashion news.
The Outnet celebrates its 10th anniversary with a limited capsule collection
To mark 10 years as the go-to destination for fashionistas everywhere, The Outnet is launching a limited-edition capsule collection created in collaboration with designer brands like Oscar de la Renta, Carolina Herrera, and Christopher Kane.
"This collection celebrates the strong relationships we have with our brands and we are excited to showcase a really varied, compelling, exclusive collaboration," Emma Mortimer, managing director for The Outnet said in a statement to the press.
The pieces from the collection will launch at theoutnet.com on May 14 2019.
Daniel Roseberry is named as Schiaparelli's artistic director
After the departure of Bertrand Guyon, Schiaparelli has announced the 33-year-old Daniel Roseberry as its new artistic director. Prior to his appointment, Roseberry had spent a decade as the design director for Thom Browne's menswear and womenswear collections.
"It is my great honour and my joy to pick up where Mme. Schiaparelli left off some 85 years ago," Roseberry said in a statement posted by the Maison to Instagram. "Schiaparelli was a master of the modern; her work reflected the chaos and hope of the turbulent era in which she lived.
"Today, we find ourselves asking similarly big, identity-shaping questions of our own: What does art look like? What is identity? How do we dress for the end of the world?" he continued.
Schiaparelli's former creations will be exhibited at the upcoming Met Gala exhibition on camp.
Coach starts a new podcast series with Maisie Williams, Selena Gomez, and Michael B. Jordan
Fans of Selena Gomez, Maisie Williams, and Michael B. Jordan now have the chance to find out what drives and inspires these young celebrities every day, and it's all thanks to Coach.
The global fashion brand has just launched the Dream It Real podcast, a weekly conversation hosted by writer and editor Heben Nigatu. Already available is the episode with Gomez, where she opens up about her thoughts on social media and her upcoming album.
Dream It Real is available on Apple Podcasts, Spotify, YouTube, and more.
Lululemon is jumping feet first into the sneaker game
Athleisure's reigning brand, Lululemon, has its eyes set on more than just yoga fanatics and gym rats: the hypebeasts. During the company's analyst day on Wednesday, CEO Calvin McDonald announced that Lululemon will be entering the footwear market by 2019.
This won't be the first time that they have experimented with sneakers. Previously, they have collaborated with Athletic Propulsion Labs (APL) on a series of mens and womens shoes. Besides footwear, Lululemon will also make a push into doubling its menswear collections and launching a new self-care collection.