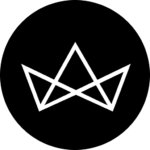 Louis Vuitton collaborates with League Of Legends, Off-White's holey handbag and more fashion news
The fashion world can at times be a bizarre place. How's this for a taster: Louis Vuitton has announced a collaboration with multiplayer online game, League of Legends, while Off-white's launches a bag that literally holds nothing. At Paris Fashion Week, a new model stole the attention on the catwalk with his interesting strut, while Givenchy debuts a new line.
Read on for your weekly dose of fashion news.
Louis Vuitton collaborates with League Of Legends 
Louis Vuitton and American game developer Riot Games has created an unprecedented Trophy Travel Case in light of the League of Legends world championship. The designer case will house the prize that awards world champions of the popular online battle-strategy game. According to the brand, "the bespoke Trophy Travel Case will feature both traditional Louis Vuitton savoir-faire along with cutting-edge, high-tech elements inspired by the League of Legends universe". The Trophy Travel Case will be officially unveiled in Paris on 8 November.
For more information, visit louisvuitton.com

Off-white's latest handbag, The Meteor Shower Jitney bag 
The Meteor Shower Jitney Bag made its debut at Off-White's Spring 2020 show and drew mass attention for its odd look. Some even question whether Virgil Abloh's creation referenced cheese. This questionably fashionable bag's main draw is the punctured holes that make it non-functional, purely a carrier for aesthetics.
German model, Leon Dame becomes the highlight of the Paris Fashion Week runways
The latest fashion week sensation is Leon Dame, a 20-year-old male model from Berlin, who turned heads with his hunched walk on the runway for Maison Margiela. Contrary to the typical struts, Dame rocked a peculiar yet fierce walk in black high-heeled leather boots and black leather jacket as his sole clothing. Move over, Naomi Campbell.

Givenchy launches a new capsule collection, Givenchy Atelier 
Givenchy celebrates its heritage with "Givenchy Atelier", an exclusive capsule collection of timeless pieces featuring a mix of past and present architectural silhouettes. A marry between feminine elegance and structured modern couture looks.  Includes ready-to-wear pieces of daywear staples and occasion wear accessories and shoes.
The Givenchy Atelier collection will debut at K11 MUSEA in Hong Kong on 25 September.

Prada to open Prada Mode, a traveling social club
Here's something new to the fashion world — traveling social clubs. After the success of Prada Mode during Art Basel Miami, Prada presents the third iteration of Prada Modein in London, its travelling concept that focuses on contemporary culture, providing members a unique art experience along with music, dining, and conversations.
Prada Mode London will be held on 2-3 October.