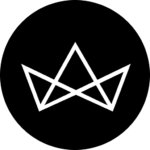 Frank Ocean fronts Prada, Beyoncé reveals her Ivy Park x Adidas collection, and more fashion news
New faces, new collections and new covers: it's only been a week into 2020, but there's already a lot to catch up on in the world of fashion.
For one, Frank Ocean and Rami Malek are the latest celebrities to make waves online for starring in this season's fashion campaigns. Another famous face is Beyoncé, who finally gave us a good look at her highly anticipated Ivy Park x Adidas collection. Her athleisure range drops next week, when Men's Paris Fashion Week will be fully underway and we'll see the latest from Virgil Abloh, Jacquemus and newcomer Craig Green. In other news, Vogue Italia has done the unthinkable: its latest issue doesn't feature a single photograph. Find out why, and see what else is happening in the world of fashion below.
Frank Ocean is the new face of Prada
Frank Ocean's love affair with Prada is now official. The Blonded singer stars in a series of images and clips for Prada's Spring/Summer 2020 menswear campaign, which was unveiled yesterday. Shot by David Sims, the campaign also features actor Austin Butler and film director Nicolas Winding Refn, all of whom represent the Prada man. This isn't the first time Ocean has notably favoured the Italian fashion house. Last year, the R&B musician attended the Met Gala clad in a Prada jacket. He also made the news with his GQ magazine cover, in which he wore a floral turtleneck from the brand's S/S19 collection.
Rami Malek fronts Saint Laurent's S/S20 campaign
Frank isn't the only high-profile face who has been cast in a fashion campaign this season. American actor Rami Malek has suited up for a series of monochromatic shots by David Sims for Saint Laurent's Spring/Summer 2020 campaign. Malek is the latest Internet boyfriend to be picked as a face for the French label, following last season's campaign with Keanu Reeves. This also marks the second time the Bohemian Rhapsody star has been in the fashion radar, having previously modelled alongside A$AP Rocky for a Dior Homme campaign in 2017.
Beyoncé drops a teaser for her upcoming Ivy Park x Adidas collection
Beyhive, get ready: Beyoncé has finally given us our first full look at her new Ivy Park x Adidas collection, courtesy of a teaser video on her Instagram. Following a series of visuals shared last month, the minute-long clip features Queen B herself sporting pieces from the athletic range, including hoodies, cargo pants, a utilitarian jumpsuit and sneakers. The full collection is scheduled to drop next week on January 18, so mark your calendars.
Virgil Abloh previews the new Off-White collection
Speaking of teasers, Virgil Abloh has also taken to Instagram to share a glimpse of Off-White's upcoming Fall/Winter 2020 collection. In a photo, he previewed a printed pleated dress shirt that leans heavily towards the codes of Japanese fashion design. It's definitely a departure from streetwear, which Abloh famously declared as dead last month. The Louis Vuitton designer will showcase the full collection on January 15 at Men's Paris Fashion Week 2020.
New shows and no-shows at Men's Paris Fashion Week 2020
You can expect a lot of changes to the men's fashion week in Paris later this month. For one, Kenzo, like Celine, has chosen to skip it entirely. Instead, the brand's new creative director, Felipe Oliveria Baptista, will make his anticipated debut at the women's Paris Fashion Week in February, showcasing both men's and women's designs.
Jacquemus is also going co-ed for good, starting with his Fall/Winter 2020 show on January 18. (The French designer had previously combined both his men's and women's collections for his 10th anniversary show.) Switching things up even more, the upcoming men's Paris Fashion Week will also welcome London-based designer Craig Green to its roster this season.
Joaquin Phoenix will be wearing his Golden Globes suit to every award show
Last Sunday, Joaquin Phoenix was crowned Best Actor at the Golden Globes 2020 Awards for his role in Joker. In his acceptance speech, Phoenix commended the awards for going vegan, before proceeding to school the rest of Hollywood on its harmful practices that are affecting the climate and environment. And to prove that he does practice what he preaches, the actor has decided to wear his Golden Globes outfit — a custom Stella McCartney tuxedo — for the rest of the awards season. That's according to McCartney, who shared on Instagram that the actor will be reusing his outfit "to reduce waste". Go Joaquin!
Vogue Italia unveils a January issue filled only with fashion illustrations
Vogue Italia has also made its own statement on sustainability. Its January issue comes with seven different covers — by artists, not photographers. In an effort to cut back on the resources spent on producing fashion editorials, Vogue Italia tasked seven artists, including Yoshitaka Amano, David Salle and Saint Laurent collaborator Vanessa Beecroft, with coming up with the magazine's first illustrated cover. The magazine's pages, too, are free of editorial fashion spreads and photographs. Instead, they are replaced by fashion illustrations. Going photo-free doesn't just save resources; it cut backs on production costs. Vogue Italia has announced that the money saved will go into funding the restoration of the Fondazione Querini Stampalia in Venice, which was damaged by the recent floods.
Louis Vuitton shutters its Hong Kong store due to protests
Louis Vuitton has decided to close one of its stores in Hong Kong as the city's anti-government protests worsen. The store in question is located in Times Square Mall, one of the many malls on the Causeway Bay shopping district that have been the target of protestors attempting to force shops to close. And it's working: besides Louis Vuitton, Prada had also announced that its Russell Street store will close this June, while Chanel has put the opening of its Fashion Walk store on hold.
Jump To / Table of Contents