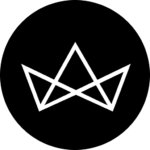 Off-White gets sued, Net-a-Porter's exclusive jewellery section for VIPs, and more fashion news
Drama in the fashion world is usually kept behind closed doors, but in this week's juicy news, a lawsuit is brewing between Virgil Abloh's Off-White and a marketing company named, you guessed it, OffWhite. We also take a look at some of the best outfits seen on stage and the red carpet in the past week, including Beyonce's custom Alexander McQueen tuxedo dress and Miley Cyrus' vegan wardrobe at Glastonbury.
Keep on reading for your weekly dose of fashion news.
Off-White gets sued by OffWhite
It's a headline that would make you do a double-take, but you read that right: OffWhite Productions LLC, a New York-based agency, is suing Virgil Abloh's Off-White for trademark infringement.
OffWhite Productions (note the lack of a hyphen) has been operating since the late 1990s, putting it at least 15 years older than Abloh's Off-White which started in 2012. In the years since, Off-White's dominant SEO marketing has caused significant hurt to OffWhite Production's business, including displacing them from the first page of Google's search results, said OffWhite's counsel.
We're no experts in intellectual property here, so we won't be assuming how this case would go. However, this isn't the first time Abloh and co. have been called out for copyright infringement, and this certainly won't be the last.
Net-a-Porter launches an "invitation-only" jewellery shopping section for VIPs
If your collection of high jewellery is as sizable as the amount of Net-a-Porter packages you've received over the years, then you might find yourself invited to the retail platform's exclusive space for their VIP clients.
Dubbed EIP Privé, it's an invitation-only initiative that will be personalised for every one of the retail destination's "extremely important people" – hence the EIP. Pieces will include one-of-a-kind pieces, rare jewels, bespoke requests, and pieces that were previously only available in-store and are now making their e-commerce debut.
Brands that have signed on for this luxury experience include Boehmer et Bassenge, Piaget, Boghossian, Bayco, Nadia Morgenthaler and Giampiero Bodino. More brands are set to be added later on in the year as the group also expands into men's jewellery on Mr Porter.
Beyoncé wears a bespoke Alexander McQueen tuxedo dress to The Lion King premiere
View this post on Instagram

Beyoncé isn't just a vocal powerhouse – she's a fashion icon too, and her wardrobe is the stuff of dreams. At the recent red carpet for The Lion King's world premiere, she was decked out from head-to-toe in Alexander McQueen, but this look is not one you'd be able to snatch off the rack at the nearest boutique.
Her dazzling outfit is made up of a crystal chandelier embroidered bespoke tuxedo dress paired with a Dégradé crystal embroidered skirt. Keeping with the crystallised theme, she accessorised with crystal jewellery, pin heel sandals, and a box clutch, all embroidered with crystals. Talk about a powerful flex to prove who's the literal star of the red carpet.
Miley Cyrus' Glastonbury outfits is a statement that veganism can be glamorous
View this post on Instagram
Miley Cyrus has been an outspoken advocate for veganism for years, taking things to the next level with a wardrobe full of sustainable and cruelty-free clothes. It's no wonder then, that during her Glastonbury Festival 2019 set, she would be on stage showing us that vegan fashion has a place in the mainstream, too.
Cyrus switched out the stereotypical leather pants for a pair of vinyl trousers from Maison Margiela and paired it with vegan thigh-high boots to channel that rockstar look without compromising her values.
Polo Ralph Lauren is the official outfitter for Wimbledon
For the 14th year running, Polo Ralph Lauren is tapped as the official outfitters for The Championships, Wimbledon. From the chair umpires to the ball boys, the brand will dress all on-court officials in their signature styles. An off-court collection will draw inspiration directly from the on-court apparel, including the iconic Polo shirt that will feature a slimmer fit.
The Polo Ralph Lauren flagship on Regent Street will also feature a customisation station where customers can personalise their own Polo shirt with graphic prints, modern logos, their names and initials. The experience is also available on the Ralph Lauren website.