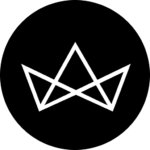 Ralph Lauren gets knighted, Bottega Veneta's ION boutique gets a new look, and more fashion news
As the annual circuit of menswear shows are taking place in Milan and Paris (look out for our trend report next week!), we come reporting with the latest fashion news to keep you updated.
Ralph Lauren gets an honorary knighthood
It's now Sir Ralph Lauren to us plebeians. The revered American fashion designer was recently made an Honorary Knight Commander of the Most Excellent Order of the British Empire for his services to fashion. While the "Sir" prefix is not required to address Lauren as he is American, this honour cements his reputation as one of the foremost fashion figures, as if that was already in doubt.
Other esteemed fashion figures that have been awarded a knighthood include Angela Ahrendts (former Burberry CEO) and Bernard Arnault (Chairman and CEO of LVMH).
Bottega Veneta refurbishes its boutique in ION Orchard
The Bottega Veneta boutique in ION Orchard has finally received its first major facelift since it first opened in 2010. Coming in just in time for its new creative director Daniel Lee's first collection for the house, the new boutique sports an elegant, open design that puts an emphasis on the Pre-fall 2019 collection.
The white walls, antique oak shelves and glass tabletops are accented with bright jelly cubes to prominently display key products of the season.
Bottega Veneta, #01-04, ION Orchard, Singapore 238801
Chanel and Fendi come together to celebrate the life of Karl Lagerfeld
It has been four months since Karl Lagerfeld has passed, and this week at Paris Men's Fashion Week, his former colleagues, confidants, and muses gathered under the roof of the Grand Palais to pay homage to the Kaiser.
From Cara Delevingne and Anna Wintour to Pharrell Williams and Lang Lang, over 2,500 guests celebrated the life of Lagerfeld through song, dance, and the reading of excerpts from the works of his favourite authors like Virginia Woolf and Edith Sitwell.
Gloria Vanderbilt, the woman who popularised designer denim, passes away at 95
"She never let fear or pain or loss prevent her from forging ahead, from moving forward. She always believed the best was yet to come."@AndersonCooper pays tribute to his mom, Gloria Vanderbilt, who passed away at the age of 95. https://t.co/aKwerHuU9p pic.twitter.com/7EGIDbq5vq

— Anderson Cooper 360° (@AC360) June 21, 2019
If you're an owner of a pair of blue jeans, you might have Gloria Vanderbilt to thank. The socialite, fashion designer, and mother to Anderson Cooper passed away on Monday, June 17 in the company of family and friends in her home in Manhattan. She was one of the pioneers who popularised designer denim back in the 70s and 80s, a style of which is still all the rage today.
But that was not all she was famous for: Vanderbilt's name was more often in the press than not, seeing as how she was the scion to one of America's greatest and wealthiest families (the Vanderbilts, if you were curious). From her whirlwind romances her creative side of life, Vanderbilt was always on the move until she was diagnosed with an advanced form of stomach cancer earlier this month, Cooper said.