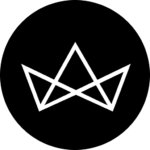 Tiffany's largest exhibition in Shanghai, Marc Jacobs is MTV's Fashion Trailblazer, and more fashion news
After the barrage of fashion news from last week, it's good to take a bit of a breather as we head into the celebratory month of August with all things National Day. This week, we catch up with some announcements of high-profile fashion events that are taking place really soon. Keep reading for your weekly dose of fashion news.
The biggest Tiffany & Co. exhibition will take place in Shanghai next month
Feast your eyes upon 180 years of fine craftsmanship at Tiffany & Co.'s latest and largest exhibition, Vision & Virtuosity. This would be the first presentation for Tiffany's in almost a century and will take devotees of the blue box through a journey through the history of the jeweller since its inception.
Many prized objects from the Tiffany archive will be exhibited through installations split into six chapters. Iconic moments like how the film Breakfast at Tiffany's has played a huge role in popular culture and the exhibition would be one of the few times you'll get to see the Tiffany Diamond, the world's largest and rarest yellow diamond, in person.
Vision & Virtuosity will take place in Shanghai, China from September 23 to November 10, 2019 at the Fosun Foundation Shanghai. Tickets will be available for purchase starting September, and all proceeds will benefit the Fosun Foundation and its charitable programs.
Dior Men's is headed to Miami for its upcoming Pre-fall 2020 presentation
We're still reeling from the cultural impact from Kim Jones' debut presentation for Dior Men's during the Fall 2019 season. Now, we've just gotten word that his upcoming Fall 2020 collection for the storied brand will be taking place in Miami this coming December, coinciding with Art Basel Miami.
For those out of the loop, Miami is a haven for contemporary artists, and there's a treasure trove of themes that Jones could play on. There's the whole Miami Vice aesthetic with its synthwave themes, but the location could also suggest a "love letter" of sorts to America, paying homage to Christian Dior's historic tour of the United States in 1947.
Catch the Dior Men's Pre-fall 2020 show on December 3, 2019.
HUGO by Hugo Boss launches an exclusive capsule collection for National Day
Singapore has its fair share of ups and downs, but at least one month a year we can celebrate our country. Besides watching the fireworks and snacking on some local delicacies, we can also show our national pride with a limited edition Merlion t-shirt from HUGO by Hugo Boss.
The shirt features an inverted HUGO logo in red to contrast with the white base, and a subtle Merlion motif is seated squarely in the O. It's a nice departure from the primarily red clothes we usually see around this time of the year.
The HUGO Merlion t-shirt goes for S$99 and is limited to 350 pieces. A Merlion tote bag can be redeemed with each purchase of the shirt.
Marc Jacobs to be awarded at the first Fashion Trailblazer Awards
One of the most illustrious designers of this generation is Marc Jacobs. From someone who had no advertising budget, he has managed to capture the zeitgeist season after season. To honour his legacy, MTV has teamed up with the CFDA to award Jacobs the first Fashion Trailblazer Award at the upcoming Video Music Awards.
"Jacobs and music are inextricably linked, from tapping Cher and Missy Elliott for his ad campaigns, to dressing fashion icons Lady Gaga, Cardi B and Nicki Minaj," the press release announced. "With a legacy that spans over three decades, Jacobs is a preeminent figure in fashion and music, perfectly embodying the spirit of the Fashion Trailblazer Award."