Christmas is almost here, and chances are you're still picking out gifts for your loved ones. We wouldn't recommend saving your festive shopping to the last minute, as all the shelves are already starting to empty out and you'll have to settle for second-best. But we don't settle for second best here at Lifestyle Asia, and neither should you.
If you were wondering what to get to stuff those stockings this festive season, might we suggest a gift that comes in an orange box tied together with a brown Bolduc ribbon? The thrill of opening something new from Hermès is already an exciting experience. Couple that with some festive cheer, and the lucky recipient of your gift might not even be able to wait till Christmas morning to open their gifts. Who knows, you might even pick up something for yourself in the midst of all this shopping. You wouldn't be bound by any Yuletide laws then, and you're free to unwrap your gift to yourself any time you want.
1
Saddle Leather Care Box
If you have a friend who has tons of leather items (shoes, bags, accessories etc.), you might want to gift him or her a nifty leather care set. While it was made for the tougher type of leather used for saddles, we're sure a little touch up on a belt now and then wouldn't hurt. Included are a glycerin soap, a balm, and a softening fine oil.
2
Avalon Tangram Cashmere Blanket
Nothing adds cosiness to a home more than a cashmere blanket. Throw in some primary colours with a hint of green to spice things up (and get into the festive mood).
3
Alchimie Bracelet
Now this is a gift fit for a queen, or that very special lady in your life. The Alchimie bracelet comes in rose gold and is set with black spinel gemstones.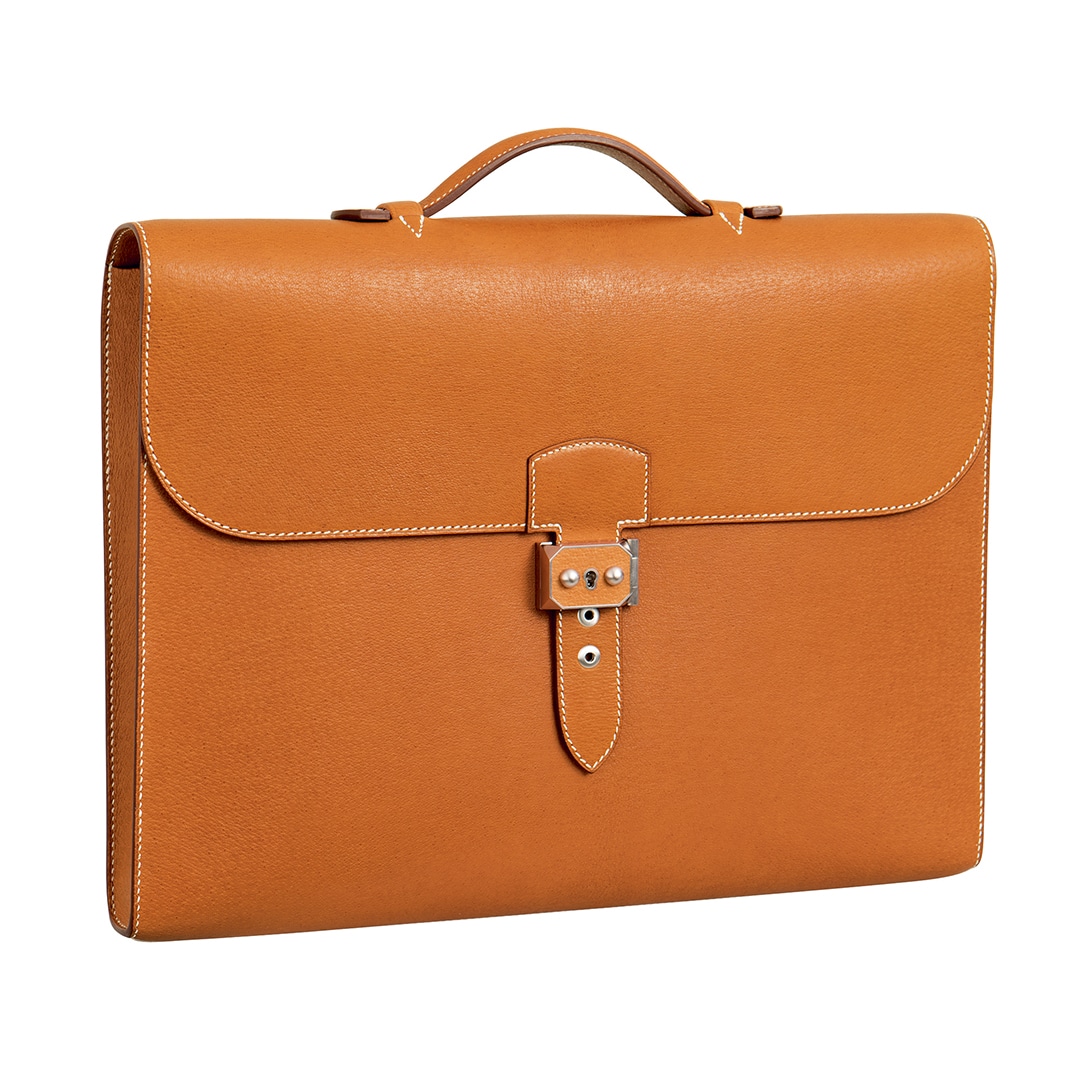 4
Sac à Dépêches Briefcase
You'd want your significant other to enter his office in style for the new year, right? This pig skin briefcase in a light tan shade will have all eyes on him at every boardroom meeting.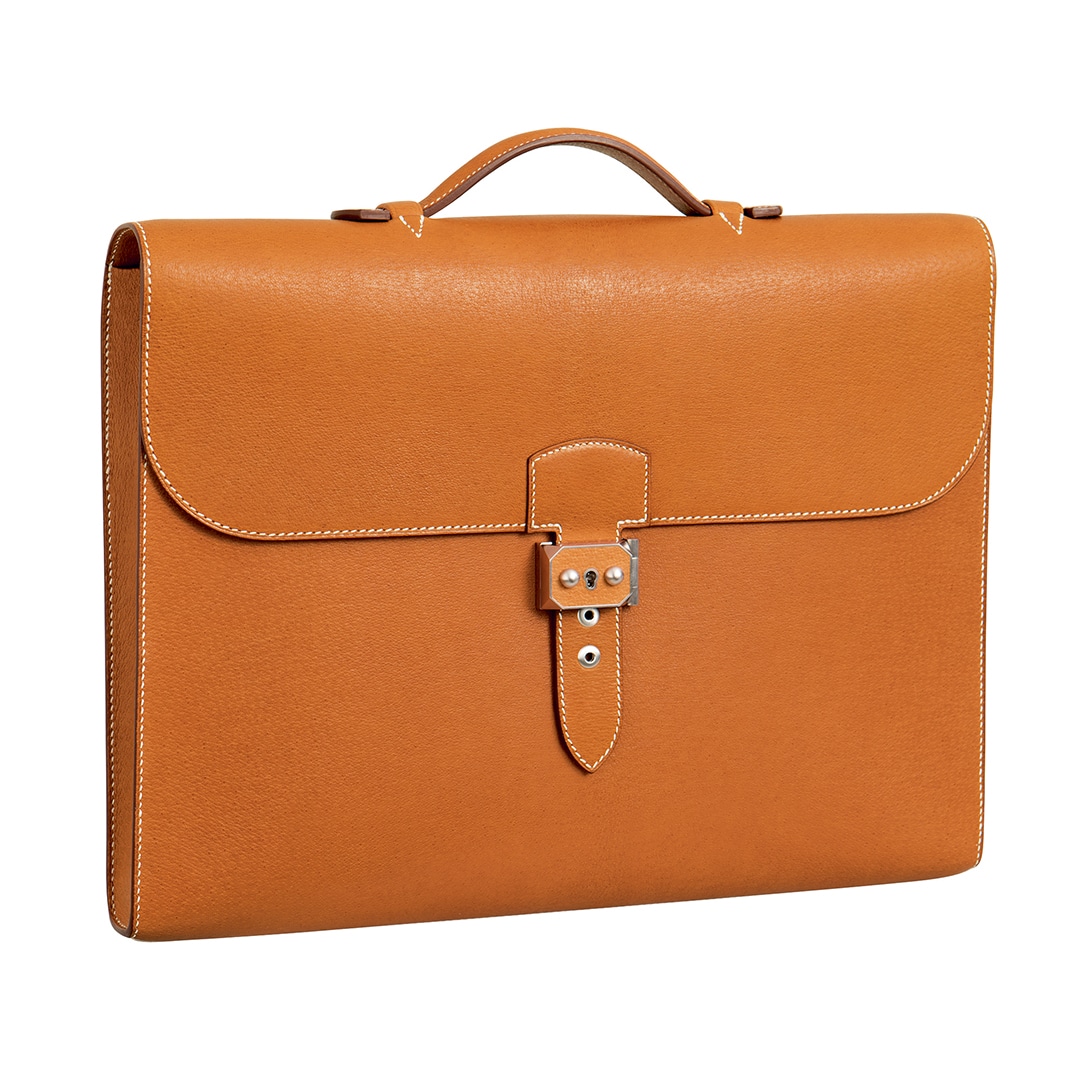 5
Carré Pocket Cases
One can never have too many small leather goods. These Carré Pocket cases in calfskin are perfect for your spare change, keys, or small trinkets if you're taking a quick trip out.
6
Nomad Smartphone Charger
Who said power banks had to be big, hefty, and ugly? This smartphone charger from Hermès is chic, and would be someone's best friend at the end of all the Christmas and New Year parties.
7
Gloves in Glazed Lambskin
There's gonna be that one friend who always makes her yearly trip to Hokkaido during the months of January to May. Why not help her out with this set of glazed lambskin gloves that are sleeved in a luxurious cashmere knit?
8
Terre d'Hermès Eau Intense Vetiver
Building on the iconic Terre d'Hermès from former master perfumer Jean-Claude Ellena, current head perfumer Christine Nagel has created the Terre d'Hermes Eau Intense Vetiver. In this iteration, the vetiver scent takes front and centre stage.
9
Roller Skates
These might be the most expensive commercial roller skates, but hey we're not complaining. Perfect for the young adult in your life who just can't seem to slow down.
10
A two-in-one scarf
The Le Tour du Monde en 63 Cases scarf 90 isn't just your run-off-the-mill Hermès scarf—it's a game, too! The scarf designed by Pierre Marie comes with two dice and a pouch so you can play a board game if you're ever bored (hopefully never). At 100% silk, this might be the most exquisite board game ever.
11
A Porcelain Tea Cup and Saucer
Earlier this year, Hermès and artist Nigel Peake collaborated on a series of tableware titled A Walk in the Garden. This porcelain tea cup and saucer set is one of many in the collection, and it'll be a perfect gift for your friend who you really only see during high teas and brunches on the weekend.
12
7cm Punk Tie
Hermès might have a foundation built on French heritage, but that doesn't mean they can't jazz it up once in a while with some British flair. This punk tie draws on the plaid patterns their neighbours to the West are known so well for, and there's a hidden piercing just on the tipping of the tie.
13
Médor Rock Watch
Time would be the last thing on the mind of the lucky lady that's about to receive this watch. The signature pyramid face of the Médor Rock series from Hermès is encrusted with diamonds and lends the wearer a fierce attitude with its triple tour calfskin strap in an eye-catching vermillion red.