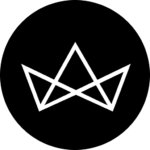 10 best fashion moments of the week: Gigi Hadid's eyewear line, Emily Ratajkowski's Italian summer, and Off-White x Ikea
Big fashion news seem to be the week's common thread in our favourite image-feeding app. This week, leading our fashion Instagram round-up is millennial model Gigi Hadid, who has just added eyewear designer into her growing list of hyphenates. Teaming up with Vogue Eyewear, Hadid's very first collection re-dictates the season's trendsetting silhouettes.
Talking about trendsetting, the Ikea Fratka bag is having its moment under the high fashion limelight. Following Balenciaga's US$2,150 (S$2,796) rendition of the blue shopping bag, Off-White is hot on its heels with a yellow version in the making. Another equally outrageous surprise collaboration took form by pairing the industry's most unlikely combo: Russian streetwear Gosha Rubchinskiy with classic Brit brand Burberry.
On another part of the globe, model-actress Emily Ratajkowski celebrated her birthday weekend by the shores of sun-drenched Tuscany. Her summer get-up? A frilly, striped Zimmerman bikini set, glammed up with gold hoop earrings and charm necklaces. Jeremy Scott, too, brought up the Cruise 2018 glam factor as he flew in models — who also happened to be social media stars — to Los Angeles for a very Vegas Cruise 2018 show.
From Hadid's latest fashion collab, to Demna Gvasalia's winning CFDA moment, here are the week's best fashion Instagram moments you need to see.
(Main and featured images: Vogue Eyewear)
1
Model-actress Emily Ratajkowski is one of those lucky people that gets away with year-round beach-bound attire, but this Italian summer look has got to be our all-time favourite.
"Did I die and go to heaven?"
2
When Balenciaga's rendition of IKEA's signature blue bag almost broke the Internet not too long ago, no one saw this coming: Virgil Abloh spinning his own Off-White take on the exact same plastic bag.
"Some of you guessed it! @virgilabloh @off____white prototyping a fresh take on the FRAKTA bag in IKEA's very own prototype shop in Älmhult. We're in a moment where IKEA is transcending, and people are bringing this 'do it yourself' culture' to the blue bag. What I'm most interested in is doing that process in partnership with the brand. It's allowing me to put my opinion on a classic. It's unique, and distinctly as much of Off-White as it's IKEA". Photo @piotrniepsuj"
3
Shown in Saint Petersburg, Gosha Rubchinskiy's Spring/Summer 2018 collection unveiled a major surprise collab with Burberry. The Russian streetwear label reworked some of the Brit brand's most iconic pieces: The Harrington jacket, the trench coat, and of course, the famed Burberry check.
"Just in: Gosha Rubchinskiy collaborates with Burberry. The designs were unveiled at the designer's rave-themed Spring/Summer 2018 show, held in Saint Petersburg tonight."
4
Pronounce is one of the imminent emerging designers from London Fashion Week Men's Spring 2018. Founded by Central Saint Martins and Marangoni graduates, Yushan Li and Jun Zhou, be sure to keep an eye out for this budding label.
"From Charles Jeffrey to Wales Bonner, take a look at some of the highlights from day 2 of #LFWM"
5
With two Tommy Hilfiger collections already under her belt, Gigi Hadid's retro-chic collab with Vogue Eyewear almost comes as no surprise. Almost.
"SURPRISE ! I designed a capsule collection for @VogueEyewear ft. four styles (each in six colour/lens options!!!) !!!!! If you know my obsession (and collection) with glasses, you know how much this means to me! Thank you to everyone involved :) Available for preorder now at Sunglasses Hut! x #showyourvogue #gigiforvogueeyewear #ad"
6
7
The face of millennials, Hailey Baldwin was also in attendance to sashay on Moschino's Cruise 2018 runway.
8
Yoon Ambush will be joining the Paris Men's Fashion Week line-up again, and this pink detention slip invitation is a telltale sign that Yoon's forthcoming collection is designed for the rebels.
"@ambush_official SS18 'HUES' collection in 2 wks! #pmfw #AMBUSH"
9
The man on everyone's lips for the last two years, Vetements and Balenciaga creative director Demna Gvasalia snagged the International CFDA Award. Pictured beside him is model Alek Wek who looked darkly radiant in Gvasalia's Balenciaga creation.
"Demna Gvasalia of @vetements_official and @balenciaga, pictured here with @msalekwek, was honoured with the International Award ✨ #CFDAAwards: @bfa"
10
Commemorating husband Kanye West's special day, Kim Kardashian threw it back with a photo which seems to be from the pre-Yeezy time. Kanye is seen wearing the Canadian tuxedo (aka Justin-and-Britney-approved denim on denim) with old-school Nikes. Not Adidas. But making the rarest appearance of all will be the elusive, genuine smile plastered on his face.
"Happy Birthday babe I love you so much! You inspire me every day to be a better person! I'm so grateful for you ❤️"