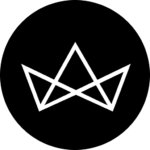 10 best fashion moments of the week: Gucci aliens, Donatella's Versace on the Floor lip-sync, and more
Gucci's band of aliens is not going away anytime soon. They initially made their Instagram debut a few months ago, mumbling Martian lingo against a green screen backdrop. Yet, it wasn't until the social media brawl with Pierre Louis-Auvray, a Central Saint Martins BA student, who claimed creative director Alessandro Michele stole Gucci's otherworldly creatures from Louis-Auvray's digital fashion illustrations, that they blew up. Michele might insist the similarities were coincidental, but accidental or not, the Gucci aliens are here to stay.
For the latest Fall/Winter 2017 campaign, Gucci reinstated fashion's long-lost fantasy element as it put these intergalactic beings into shoes which other luxury mammoths would normally save for the predictable Hadids. The extraterrestrial beings take centre stage in glowing UFOs and far-flung planets that don't resemble ours — a refreshing change we need from the ultra-polished images we're accustomed to.
In another mammoth Italian luxury house, perfection is taking on a new meaning as well. Watch Donatella herself lead her glammed up Versace boys and girls get down to the season's catchy tune (no, not Despacito) — Bruno Mars' Versace on the Floor, in the grandest of mansions. It's an impeccably well-dressed move in raising the karaoke bar to a whole new level.
From Soko and Ava Nirui's fast food-inspired wardrobe to Luka Sabbat's reverent Haider Ackermann look, here are the week's best fashion Instagram posts you might have missed.
(Main and featured images: Gucci)
1
Donatella and her gang of Versace-donning model glamazons — Candice Swanepoel, Natasha Poly, Binx Walton, et al. — lip-synced to Bruno Mars' Versace on the Floor.
"What a fun experience! #VersaceOnTheFloor"
2
Gucci looks to the extraterrestrial and beyond for its FW17 campaign mood board.
"Vintage sci-fi inspirations are found in the #GucciFW17 campaign shot by @_glen_luchford. The #GGMarmont matelassé belt bag is worn over a lurex jacquard jacket, with a sponge headband with Gucci script. A floral bouquet tapestry jacquard dress with embroidery and a nose piercing with dog motif.#gucciandbeyond
Creative director: #AlessandroMichele
Art director: @christophersimmonds"
3
Take styling cues from your favourite junk food the way French chanteuse Soko has.
"I only eat food that matches my outfits.. ????????????????????????… @corymkennedy"
4
Ava Nirui, too, takes pleasure in dressing according her intake du jour.
"I drink so much Coke i think I'm turning into one"
5
If Luka Sabbat — also known as 2017's millennial style icon — ever starts his own cult mass, we're signing up. We sure don't mind a Haider Ackermann-clad pope.
"Might be back on my bullsh*t."
6
In München for the week, fashion buyer Tiffany Hsu dropped by MyTheresa's brick-and-mortar boutique in the city for some chic plastic antics served by Miu Miu.
"Life in plastic, it's fantastic ???? @miumiu @mytheresa.com #MiuMiuAW17 #buytheresa"
7
Elsewhere in plastic was Olga Karput — street style star and founder of Russian retailer Kuznetsky Most 20 — who wore her store's latest Yeezy drop.
"50 shades of nude for @elle_russia in YEEZY Season 4
#km20 #yeezy"
8
Chanel's Gabrielle bag isn't just for the ladies, and G-Dragon is living proof that risk-seizing gents can look so androgynously good with one slung on.
"@xxxibgdrgn #GDragon #CHANELholidays #TheCHANELGABRIELLEbag"
9
Now we know where Simon Porte Jacquemus — the Paris-based designer who heads his own namesake label — gets his keen sense of Provençal style; it runs in the family.
"MY GRANDMOTHER, SHE IS EVERYTHING TO ME.
#JACQUEMUS FAMILY"
10
In Denmark for Copenhagen Fashion Week, cool cat Dilone opened the fashion fiesta's most anticipated show, Ganni, before kicking it back at its garden party with fellow #GanniGirls.
"Thanks for having me open your show @ganni ????????☀️✨"