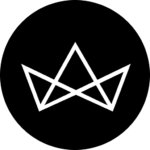 Gucci drops a Dover Street Market exclusive replete with Guccify, Guccy, and Guccification slogans
Cast your mind back to last May, when Alessandro Michele, over a hundred models, and a myriad of Renaissance-reminiscent clothes paraded down Florence's majestic Palazzo Pitti for the Cruise 2018 show. The presentation was obviously as epic as you'd expect from a Michele-orchestrated scheme, yet it was his play on knockoff culture that stole the show.
It trickled in a series of slogan tees or sweatshirts spelling out "Guccify Yourself" and "Guccification" before leading to a "Guccy"-beaded gown and whole suits adorned in Gucci's signature monogram print. Even totes and shoulder bags took on his copycat swerves, sporting the tag lines in shedloads of forms.
Aptly championing the same irreverent spirit is Gucci's seasonal capsule collab with the radical Rei Kawakubo-founded retailer Dover Street Market. The sophomore collab collection sees archival prints getting a new lease of life and the tongue-in-cheek misspellings reenacted in limited edition men's and women's pieces.
For the gents, there's a military jacket, a quilted bomber jacket patched with embroideries, intarsia knits, and a tracksuit co-ord emblazoned with the new Gucci graphic logo on sleeves and leg profiles. While the ladies' selections include embellished graphic t-shirts featuring artist Coco Capitán's philosophical scribbles ("If you've seen it all, close your eyes"), a denim jacket, louche pyjama-like pants, and silk tunics offered in Michele's go-to psychedelic patterns. And in the accessories department? A matching beanie and scarf are intricately hand-knitted with the tiger head intarsia, perfect to bring along your next winter wonderland escape.
Gucci x DSM specials is available in limited quantity at Dover Street Market Singapore, London, Ginza, Tokyo, New York City, and IT Beijing from 15 December. To see more pieces from the collection, click here.