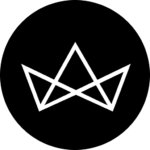 Hermes' Spring/Summer 2020 scarf collection proves that there's a silk scarf for every occasion
In times as unpredictable as ours, there is some comfort in constants.
Like an Hermes carré, for example. Its quality is assured by the way Hermes does everything — with time and refinement. Since the first design in 1937, all of Hermes' iconic scarves have been woven from the finest materials like silk and cashmere, taking months to complete. On the question of versatility, you need only look at the brand's Spring/Summer 2020 offerings.
In it, the Hermes scarf makes several appearances: as a foulard, if the occasion doesn't call for one of the French brand's elegant silk twill ties; as a capelet to keep you covered on cooler days; as a statement earring, and even as a dress. We could go on about the myriad of ways you could wear an Hermes scarf, but it's better for you to discover the artistic accessory yourself.
You'll be spoiled for choice, too. This season, Hermes has unveiled an array of designs brimming with colour and character for its new collection. There's the iconic Tigre Royal print (S$470), now in a vibrant shade of pink with a crown of flowers for its regal Bengal tiger.
Another rose-coloured offering is the Wow double face scarf (S$820), designed by French artist Ugo Bienvenu. Both sides of the scarf feature the same comic strip of the versatile Hermes woman, one in French and the other in English.
The Hermes Football scarf (S$1,150) stands out just as much, with a bold illustration by Anne-Margot Ramstein. And then there's the vast, extraterrestrial landscape drawn by Daiske Nomura for the Hermes Odyssey scarf (S$1,150), navigated by an H-shaped spacecraft. Perhaps the most intriguing of Hermes' cosmic carrés is one that isn't square at all, but circular: the Clair de Lune round scarf (S$1,700) by Dimitri Rybaltchenko.
Showcasing the house's know-how and creativity, it's easy to see why Hermes' signature scarves are often compared to works of art. Still, these distinctive designs are much better worn as a statement of self-expression — however you choose to. You can't find a more intimate piece of clothing than that.
To discover more, visit hermes.com. All photos courtesy of Hermes.