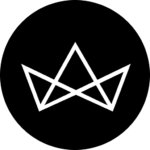 10 best fashion moments of the week: Chrissy Teigen's holiday get-up, Lorde's new look, and more
The mid-summer holiday season is still very much in full force — that much is apparent from the steady flow of tropical escapades displayed on Instagram feeds and stories. First up is Chrissy Teigen with daughter Luna, who are in Venice to join John Legend for his concert stop. Not forgetting her glam mum wardrobe, Teigen donned a deep green jumpsuit with a matching head wrap for a day of city exploring with her family.
While in Barbados, Rihanna stepped out swathed in bad gal logomania: Louis Vuitton x Supreme denim jacket paired with a Balenciaga logo cap that crowned her new turquoise locks — a 180-degree swerve from her tailored ensemble last week when she met the Macrons in France.
Debuting Perfect Places' music video as well as a wholly new look this week, Lorde may not be on vacation herself — but her beachy clip (sans the creepy machete) can double up as a mood board of edgy holiday attires. But if boho inspiration is what you're in need of, look no further than Poppy Delevingne's summery mirror selfie.
From Tyler the Creator's apt park OOTD to the reinvented Calvin Klein flagship, here are the week's best fashion Instagram posts you might have missed.
(Main image: Lorde; featured image: Chrissy Teigen)
1
2
Just when we thought Louis Vuitton x Supreme might be old news already, Rihanna wore her denim jacket (not unlike the one her ex Drake had on, by the way) and topped it off with a Balenciaga logo cap on her shocking blue tresses. Badass.
"crawpova. '17"
3
Is it really Lorde if she's no longer her goth-chic self? In her Perfect Places music video, the singer debuted a new, fashion-forward look — head-to-toe Jacquemus, couture Vaquera — a sartorial move away from her dark persona.
"Behind the scenes of a world I dreamt up and brought to life with my favourite crew. Grant, what a joy to make things with you and spend hours talking s— in directors' chairs on beaches at midnight. I love you!!! ???? Hope you guys enjoy the video in all its joy, boredom, pain, self-medication and surreality ????????"
4
Behind the scenes of Gucci Bloom's dreamy campaign, Alessandro Michele snapped the 'It' girl trio — Dakota Johnson, Hari Nef, Petra Collins — and the picturesque venue that looked like it came out of a fairytale book.
"THANK YOU EVERYBODY "
5
Look no further than Poppy Delevingne's mirror selfie for inspo on how to wear the season's hottest summer staple: The Hawaiian shirt.
"????????"
6
Finding respite within the concrete jungle's park, rapper Tyler the Creator still didn't disappoint us with his fittingly themed outfit.
"musiq- 143 bridge"
7
Raf Simons tapped on long-time collaborator artist Ruby Sterling for Calvin Klein's Madison flagship makeover. Goodbye stark minimalist interior, and hello maximalist industrial space!
"A vision of America: "I wanted the store to generate a very immediate physical experience that could as well be intimately connected to the collections," Chief Creative Officer Raf Simons says. "The use of very direct and familiar references common to the American visual experience creates a simple and emotional connection with the brand." #205W39NYC"
8
Yoon flaunted her forthcoming Ambush jewellery at her new flagship. If Tokyo's your next holiday destination, be sure to include the Ambush Workshop on your itinerary.
"Trying out next collection."
9
Here's proof that swimwear can be your going-out summer staples: Attico co-founder Gilda Ambrosio and shoe designer Amina Muaddi soaking in the Montenegro sun in chic bathing suits.
"♥️ @aminamuaddi"
10
Vetements and Balenciaga collaborator who also happens to be Demna Gvasalia's ultra close friend, Lotta Volkova, isn't the type you'd find baking herself at the beach. She'd rather cover up in stirrup pants and lounge on a fluorescent pink towel somewhere in her backyard.