Has there ever been a K-Pop idol with such a huge presence in fashion as Lisa?
The Blackpink rapper was recently named a judge for a prestigious French design competition, alongside the likes of Phoebe Philo and Pyer Moss designer Kerby Jean-Raymond. Before that, she was already sitting front row at fashions shows for Prada and Celine, the latter brand having hand-picked her as its global brand ambassador.
We haven't even mentioned her chic sense of style: whether enjoying her vacation by the beach or strutting through airports to make the next stop on her touring schedule, the international superstar never fails to show up in an outfit that's worth snapping a picture of. And she often does — just see her Instagram profile, which boasts close to 50 million followers.
Of course, Lisa didn't earn her status as a modern-day style icon overnight. Since debuting with Blackpink in 2016, she has steadily refined her look into a formula, which now effortlessly blends tomboyish, everyday staples with dressier, romantic pieces. And let's not forget all those Celine bags that she is often spotted carrying.
Below, we take a look at the style rules that Lisa swears by.
There's a pair of blue jeans for every occasion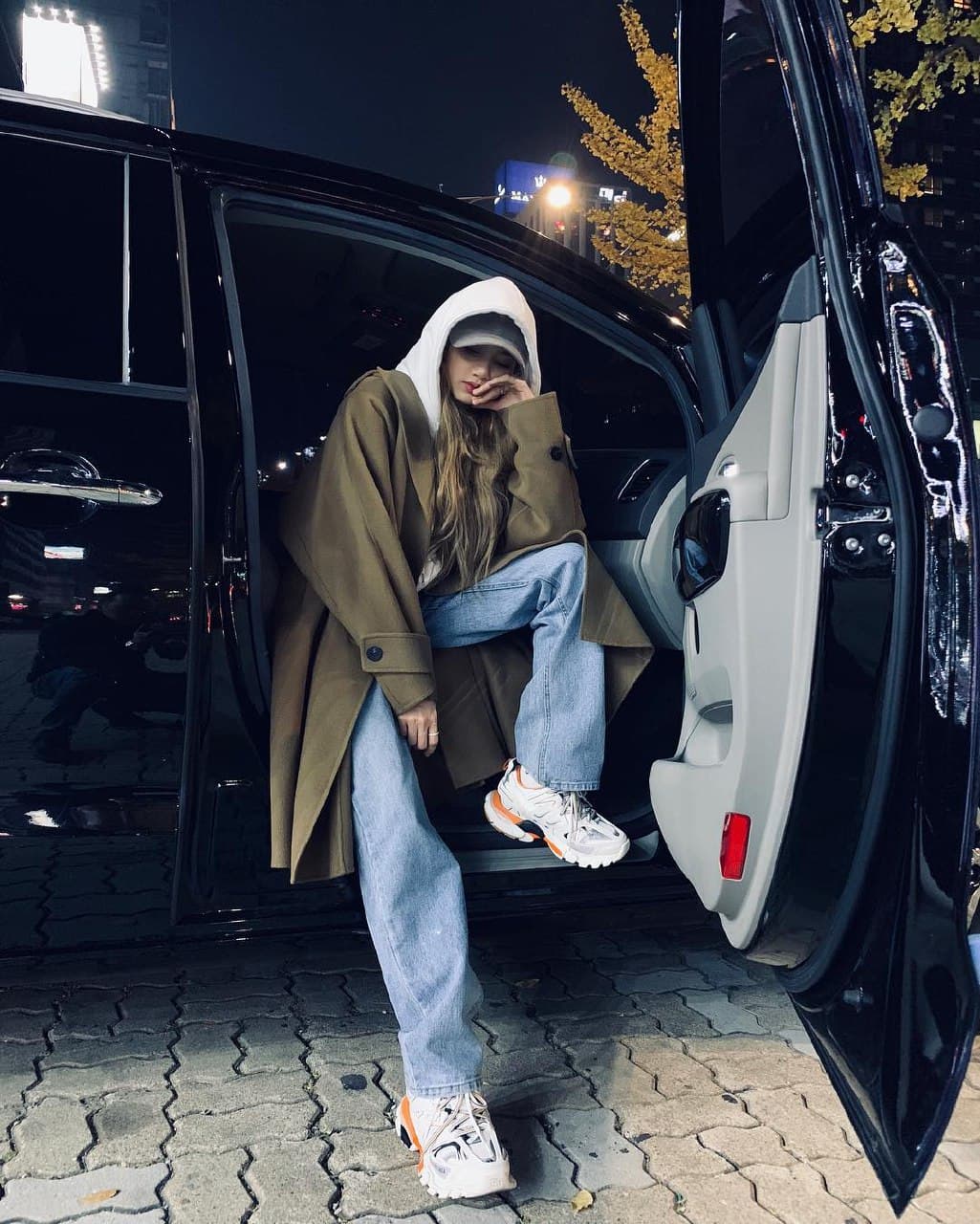 If there's one piece of clothing that Lisa can't live without, it would be blue jeans. When dressing down, she favours wide-leg or ripped jeans to go with her crop tops and sneakers. For a more polished look, the K-Pop star opts for slimmer styles and throws on a pair of high-cut boots — both of which accentuate her long legs.
When it comes to comfort, the baggier, the better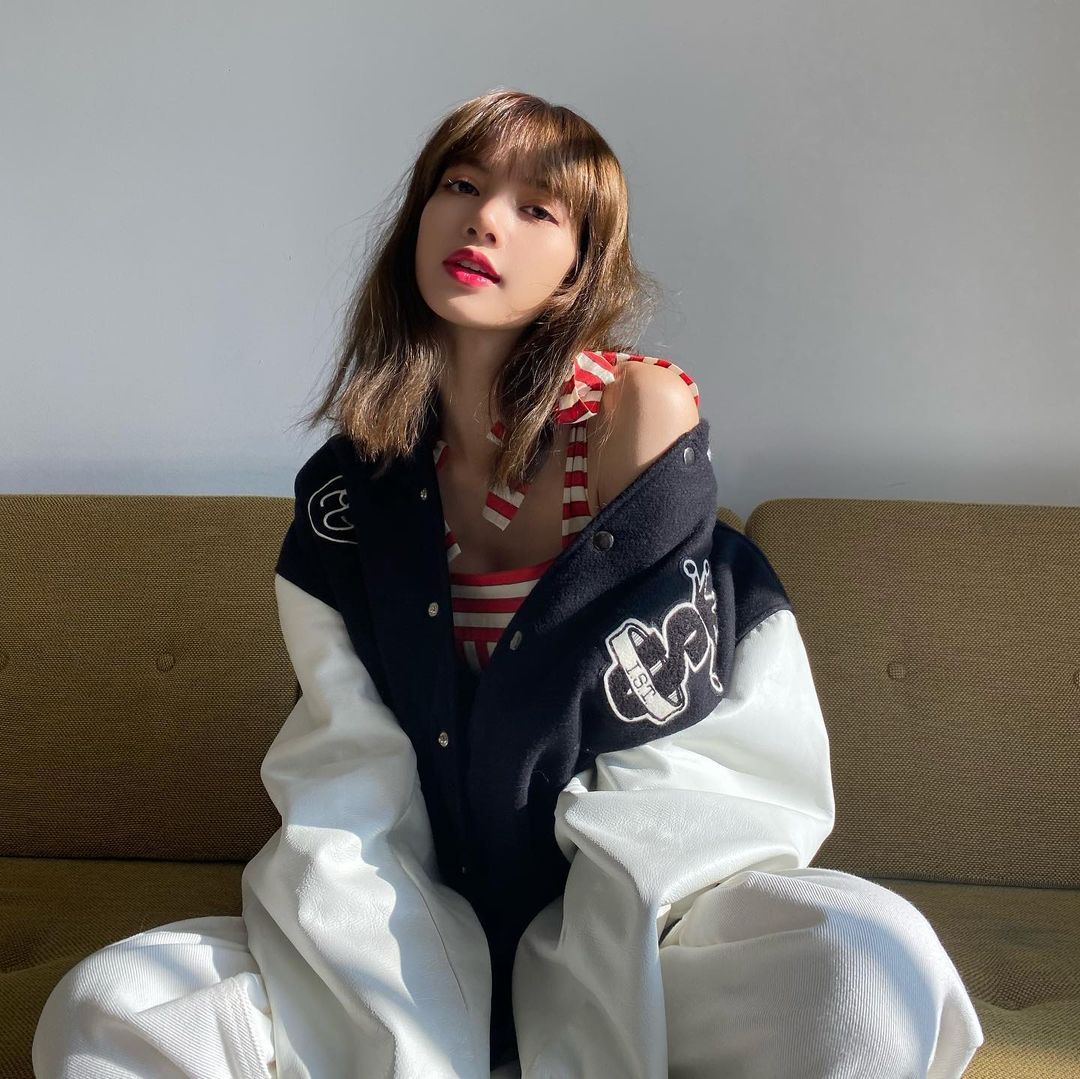 Perhaps it has to do with all the flashy, form-fitting costumes that Lisa wears on stage, but in her downtime you'll likely see her cozying up in an oversized hoodie or sweater. It's also through these baggy pieces that you see her experiment with colour; fans will no doubt recall the egg-yolk yellow hoodie that Lisa wore to the airport in 2018, or the bright magenta one she showed off on her Instagram last year.
T-shirts are the perfect statement pieces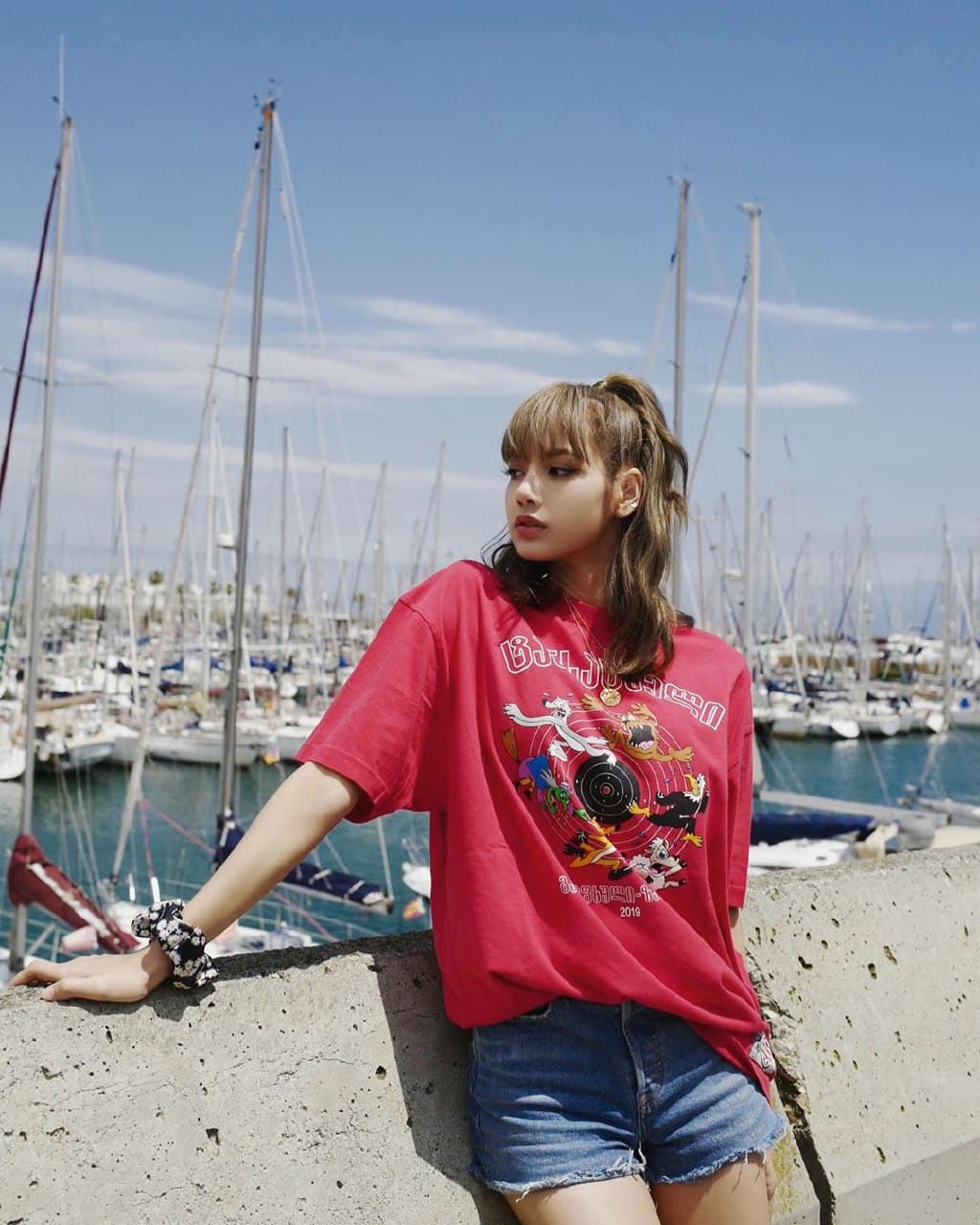 One way that Lisa manages to dress down without looking boring is by sporting a graphic T-shirt. Her tees, like her hoodies, are often oversized, and she likes to pair them with denim shorts or (you guessed it) jeans. They also add a dose of quirk to her outfits; her T-shirt collection includes one featuring a dinosaur, another inspired by Stranger Things, and a Celine one that reads, "I still don't know if this is getting me anywhere".
Smarten up with a blazer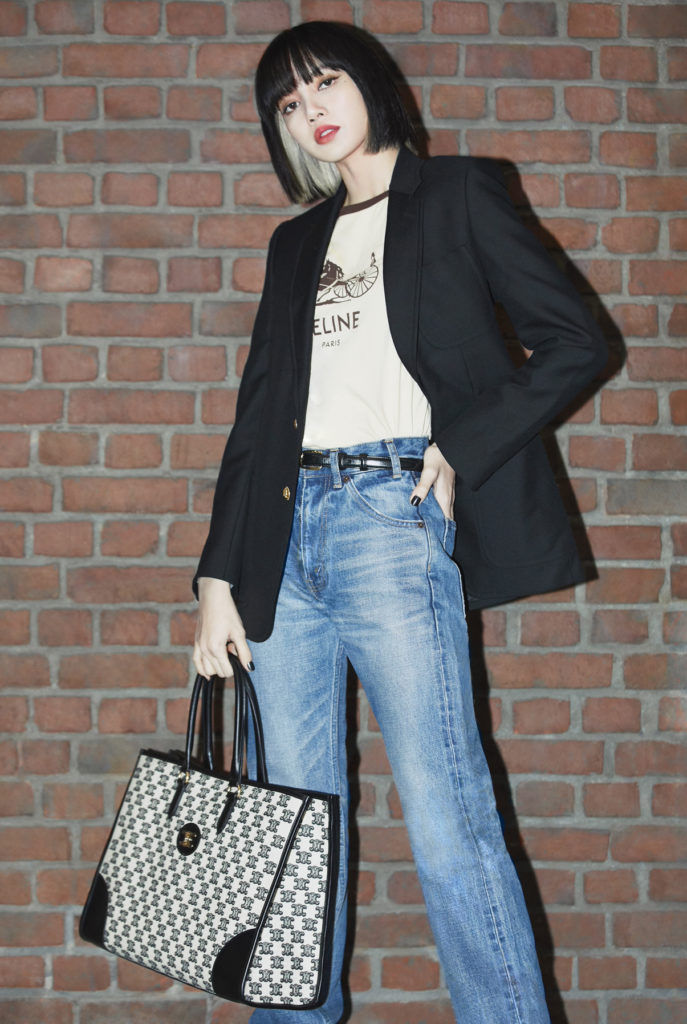 Something that Lisa has in common with fellow It-girl and Celine ambassador Kaia Gerber is her fondness for boxy blazers. Her go-to blazers are black, but you'll also find her wearing menswear-inspired ones with checks or pinstripes. She often layers these jackets over a T-shirt and a pair of jeans, which instantly elevates her laid-back, cool style with little effort.
For a feminine touch, try ruffles and puffed sleeves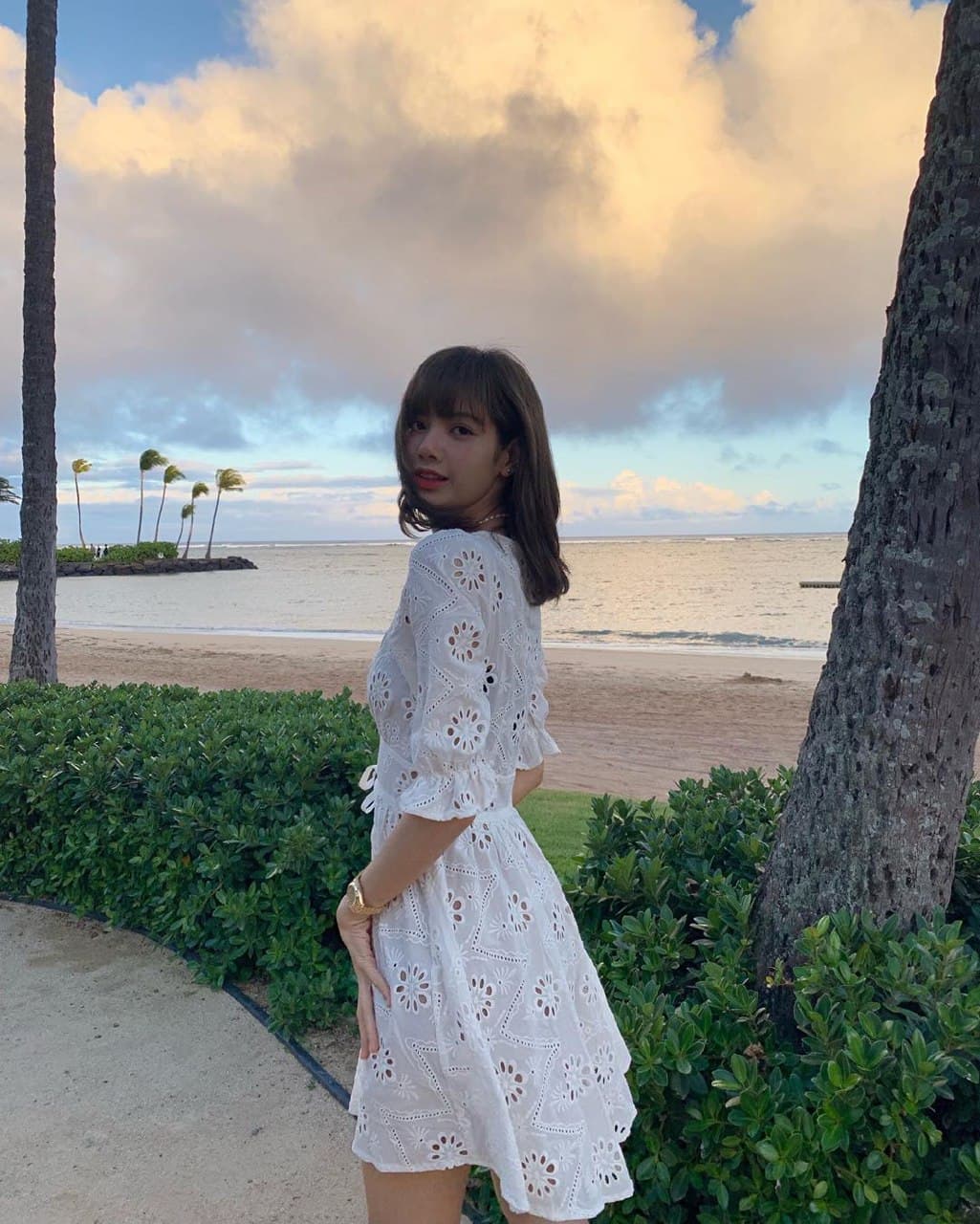 With all this talk of jeans and boxy T-shirts, you might think that Lisa shies away from girly pieces altogether. But that's not the case: the K-Pop idol has occasionally been seen in breezy dresses with polka dots and florals. She also has a range of pretty blouses with smocked details, puffy sleeves, ruffles and frills — all of which balance out the more boyish pieces in her wardrobe.
With Lisa's style codes down to a pat, you're ready to put together an outfit she would approve of. Below, we've listed some of her must-have pieces to help you get started.
Header photo credit: Getty Images
Jump To / Table of Contents