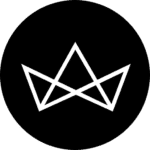 Kim Kardashian in latex, Lady Gaga's space warrior look and more of the best celebrity fashion this week
Not all the best fashion moments happen on the runway.
Sure, the Fall/Winter 2020 shows have provided us with much spectacle, such as the glittering Versace dress that Kendall Jenner closed Milan Fashion Week with, or the countless couture-influenced designs that graced the London runways. And with Paris Fashion Week ongoing, our Instagram feeds are at their most inspiring, giving us look after look to covet for the rest of the season.
Not that all of us have to wait. Especially if you're Kim Kardashian, who needed only to get in touch with her friend Olivier Rousteing to have him recreate the latex looks from his latest Balmain show — all so that she could wear them before anybody else. (And before you question her choice of fabric, you should probably check out the new collections by Saint Laurent, Balenciaga and Richard Quinn; the fetish material has become one of F/W 2020's biggest trends.)
And then there are people like Lady Gaga, whose style choices generally exist outside of trends — or even planet Earth, as was the case of her new music video, Stupid Love. From Gaga's space warrior ensembles to Gigi Hadid's cloud-fit, we list down all our favourite celebrity fashion moments from the past week.
Kim Kardashian wore head-to-toe latex suits
Kim Kardashian made a surprise appearance at Paris Fashion Week on Sunday, wearing an all-latex suit fresh from the Balmain F/W 2020 show. So fresh, they had only been shown on the runway less than 48 hours ago by the time they arrived at her hotel room, ready to wear.
If you ignore the glossy fabric, the outfit would sound a lot less risqué: a brown turtleneck top enveloped by a blazer with 1980s-style power shoulders (a favourite of Kaia Gerber's), paired with matching leggings and gloves. Being made of the rubber material, however, meant that the outfit was skin-tight, highly evocative of BDSM, and the last thing you'd think to wear to church — except that Kim did when she attended the Sunday Service staged by her husband Kanye West at the Théâtre des Bouffes du Nord. Her sister Kourtney wore a similar ensemble in a darker shade, ditching the jacket.
On her Instagram stories, Kim showed off more latex looks for the rest of the day; she sported the same suit in burgundy hours after the service, and ended the evening in a dusty pink shade.
Lady Gaga made her comeback as an intergalactic pop princess
Goodbye Joanne, farewell Ally Maine. Lady Gaga is officially back with "Stupid Love", the kind of disco pop single that fans have been asking for since she released ARTPOP in 2013. She also made her return in typical Gaga fashion — that is, clad in avant-garde costumes, the likes of which have been sorely missing from her recent red carpet appearances at the Oscars or the Golden Globes.
In her new music video, Gaga portrays a "Kindness Punk", a space warrior fighting for peace on her planet. Styled by Nicola Formichetti, Gaga's armour of choice included a hot pink latex bra and matching hot pants, an asymmetrical metallic pink bikini, and a couple of corseted bodysuits with bold shoulders, custom made by Kaimin and Wiederhoeft.
These were paired with an array of spiked belts, metallic chokers and silver chains. Gaga was very much a pink-hued punk, but does anybody else think she looked a lot like Brooke Candy in Grimes' 2012 music video, Genesis?
Doja Cat brought the 1970s back with Say So
If you've been on TikTok, you would definitely have heard Doja Cat's funky love song, "Say So". And if you haven't, check out the new music video she released due to the song's overwhelming popularity on the platform. In it, the singer, who had previously delivered bubblegum pop singles like "Juicy" or the viral meme hit "Moo", nodded to the song's groovy melody with a 1970s-inspired video.
Her first look set the tone: a striped crochet halter dress, which Doja styled with feathers in her hair. This was followed by a lamé sequinned minidress from Poster Girl and an equally blinged-out rhinestone gown straight out of the disco. Both dresses were enviable on their own, but it was the custom Garo Sparo bodysuit embellished with glittering butterflies that really took the cake. In the music video, Doja pulled off the outfit as effortlessly as she did the moves from the TikTok dance that had made her song popular in the first place.
Gigi Hadid brought clouds to Paris
Kim Kardashian wasn't the only Paris Fashion Week attendee who sported designs that have yet to hit the stores. Unlike Kim, however, Gigi Hadid took one from the boys. The model wore a cloud-print coat and pants, which you might recognize from Virgil Abloh's F/W 2020 menswear show for Louis Vuitton.
Gigi completed her cloud-fit with a plain white tee, an all-white Louis Vuitton handbag and a pair knee-high boots bearing this season's biggest shoe trend, the square toe. Talk about a walking daydream.
Dua Lipa channelled Fran Fine from The Nanny
If you were a fan of the The Nanny, you'll appreciate the throwback Vogue did to the sitcom for its latest video starring Dua Lipa. Even more so if you were a fan of the titular character Fran Fine's assortment of striking outfits, which Dua Lipa were styled in.
There was Fran's signature bold, monochromatic jacket and miniskirt combo, complete with tights, or a coat in one of her favourite patterns, the black-and-white checkerboard. But Dua Lipa's wardrobe also had a couture edge: the Don't Start Now singer dons a couple of dreamy ballgowns that were shown at New York Fashion Week, and dines with her dogs in a peachy vinyl evening dress by Marc Jacobs. Is it too early to call her a fashion icon?