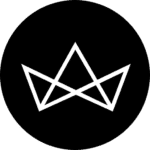 10 best fashion moments of the week: Kim Kardashian West in Yeezy Season 6, "Mark Jacobes", and more
The last month of the year is upon us. And just like how The Weeknd's second most popular track of the year goes, we feel it coming. The festive cheer, that is. We're not the only ones. Prada just released a series of short films starring the likes of Elijah Wood and Emma Roberts to mark the gifting season. Macklemore and his mini-me probably went to the thrift shop for their leopard print and popped collars. While Kim Kardashian West tapped into the holiday's family spirit the best way she could: Debuting Yeezy's unreleased Season 6 garments as part of her wardrobe.
Throughout Spring 2018 fashion shows this September, no one knew for sure if and when Yeezy's Season 6 showcase was taking place. Based on Kanye West's notorious history, it could be shown practically anywhere — on a sun-blazed island, in Madison Square Garden — with the possibilities of invitations coming in at the last minute. Rumours of the show surfaced, but Yeezy Season 6 never did. Until it popped up without warning on who else, but Mrs West's Instagram account.
From Marc Jacobs' surprising bootleg collaboration to Rihanna's road-naming attire, here are all the 'Grams you shouldn't miss.
(Main image: Prada; featured image: Kim Kardashian West)