You've taken ages to choose the perfect pair of leather shoes – they're the right fit, the right cut, and the right stitch (goodyear welted preferably). But before you start wearing them out and pounding the pavement, the hardest part yet is ahead of you: keeping them in tip top condition.
Shoes are arguably the most used and abused item in a man's wardrobe. Unlike a well-made suit which can last years, most shoes – even the premium ones – have the lifespan of a year. Each time you wear them out, the soles take a beating. Every time you're caught in the rain, the glue that holds your footwear together suffers a little. And even if you're storing your kicks, do it wrongly and the leather slowly changes it shape.
But not all is doom and gloom. Leather shoes are not meant to be bought and thrown away with no thought. In fact, taking good care of them will not only save you a dime down the road, the shoes will look beautiful with age. The creases deepen beautifully, the leather melds with the shape of your foot and it gets altogether more comfortable.
So how does one get there? Here's our guide on how to care for leather shoes.
1
Get shoe taps
Before you should even think of wearing out your shoes, invest in a pair of shoe taps. These are fixtures that go on the toes of your soles and the heel if you prefer — two points that get the most pressure when you walk. Yes, it is what tap dancers wear and if you don't fancy sounding like you're about to break out into a Fred Astaire song-and-dance routine, go for the rubber ones. It's an extra step, but a little precaution will go a long way.
2
Invest in good shoe trees
Shoe trees have two purposes: They keep the shape of your shoe while in storage and absorb the oils and moisture that your feet emit. To get both of these benefits, skip the cheap plastic shoe trees and go for the ones made of cedar wood. They might be costlier and harder to find but your shoes will last a lot longer.
3
Use a decent leather cleaner
Give your kicks a good clean every now and then with a good leather cleaner even if the shoes don't look dirty. Leather is the natural hide of an animal so dirt and grime can get into the microscopic grooves. Saddle soap is a good option as it is mild and contains beeswax that can protect your shoes. To clean, remove the laces and wipe the footwear once over with a cloth. Next, wet a shoe brush lightly and apply the saddle soap. Brush the shoes in a circular motion and wipe away the lather with a soft cotton cloth.
4
Protect at all cost
Once your shoes are clean, move on to the next step and coat it with a protective layer. The reason for this is two-fold: It guards your shoes against the harsh tropical weather and preserves the natural suppleness of leather. The best products for this are the wax-based ones that can be applied using a soft cloth. The compounds ease into the microscopic pores and form a light waterproof layer. It also helps to nourish the leather, keeping it moist and supple. With repeated applications, your shoes will last for years to come.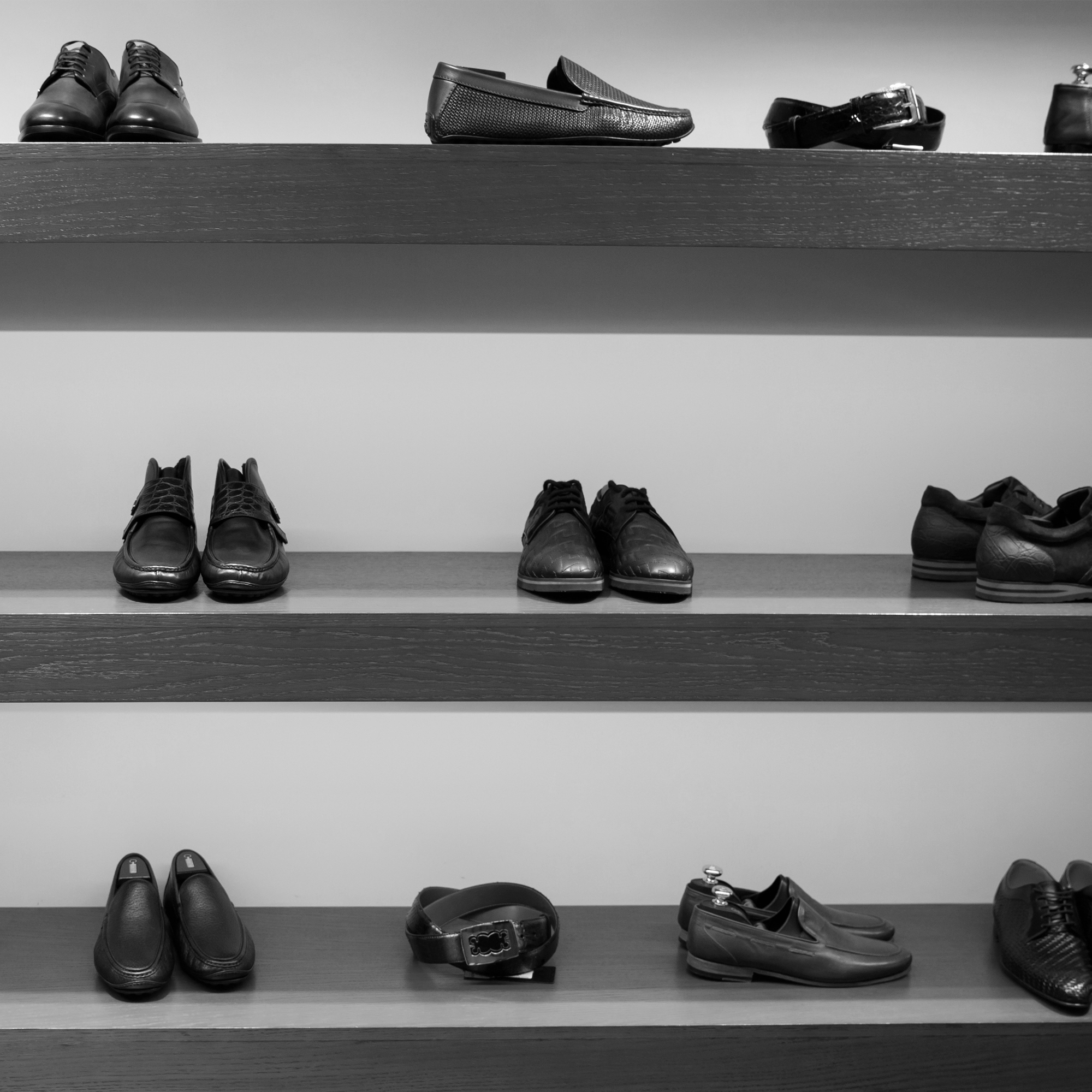 5
Rotate, rotate, rotate
The best way to make a shoe last longer is a bit of a cop out: don't wear the same pair every day. Your soles won't wear out as fast and the uppers won't face as much creasing. To do this, consider getting a few pairs of the same shoe that you like if your budget permits and have a special pair meant for dressier occasions.