It's been a month of stellar fashion collaborations: Dior's Air Jordans are finally being released, Louis Vuitton has unveiled a capsule with Bape founder Nigo, and Uniqlo teamed up with both Billie Eilish and Takashi Murakami. Rounding them off was news of another one: Kanye West has inked a 10-year deal with Gap.
Neither needs introduction. Kanye has long established himself within the fashion world as a tastemaker through both his style (remember shutter shades?) and label, Yeezy. Gap is one of America's most iconic fashion brands. But still considerably under the radar is Mowalola Ogunlesi, who subtly announced herself as the Design Director of their new partnership.
Hailing from Lagos, the 25-year-old is a newcomer — she debuted her first collection at Central Saint Martins (CSM) only three years ago — but that's as far as the term applies to her. That's because Ogunlesi boasts a resume that other emerging designers can only dream of: she has created costumes for British rapper Skepta's music video, designed a Nike collection for Nigeria's World Cup team and made custom looks for the entire Kardashian-West family.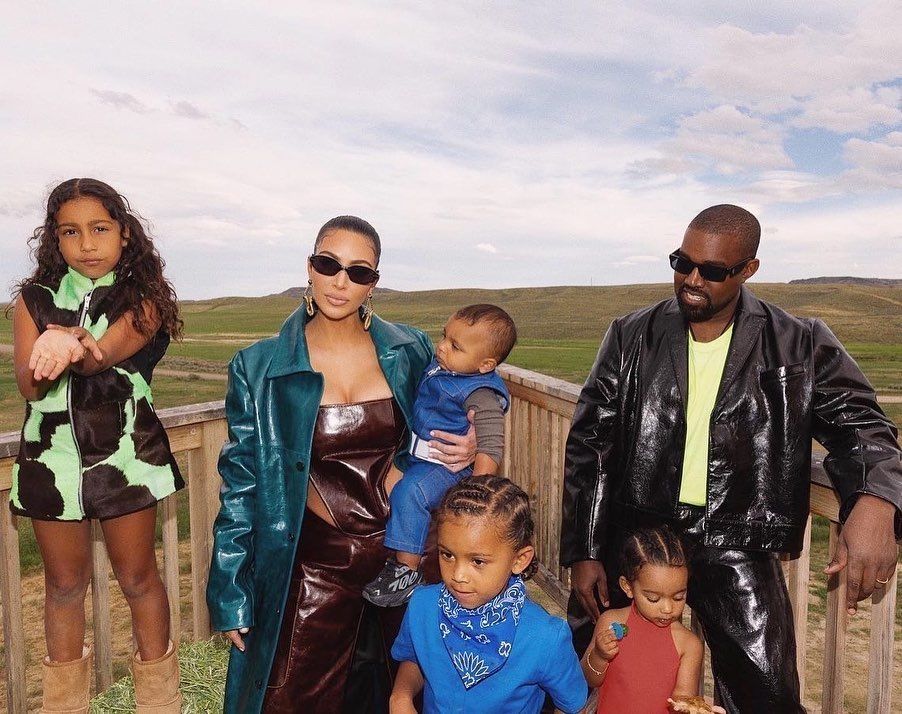 Ogunlesi accomplished all of that without even graduating from CSM. In an interview with SSENSE, she reveals that she dropped out of the esteemed fashion school because she found it "just a bit too dated. There's not really a lot of variety, tutor-wise. Everyone's white, British. Or like white-European." Instead, she learned the ropes by interning for fellow London-based designer, Grace Wales Bonner. "She got me to see that creating a collection is more than just the clothes, it's the whole story," says Ogunlesi.
Ogunlesi's story, like Wales Bonner, is rooted in her African heritage. Her debut runway collection, "Psychedelic", drew from her homeland of Nigeria and its psychedelic rock music of the '70s and '80s.
It was unabashedly sexy: think tight, low-slung leather trousers and equally flashy cropped jackets, hand-painted with Lagos number plates and shop signs. Ogunlesi described it as "a celebration of the Black African male, his culture, his sexuality and his desires."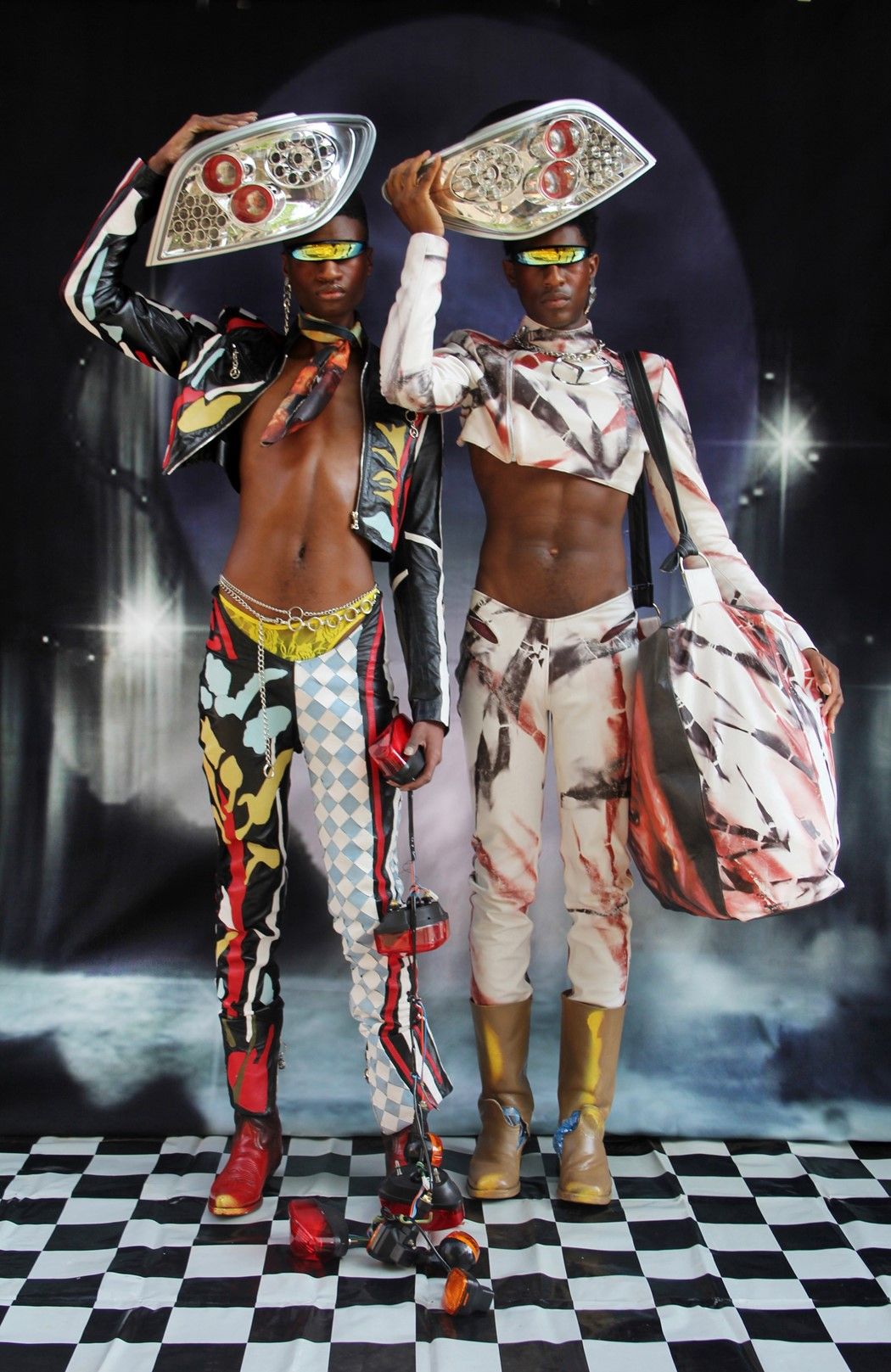 It was also a celebration of music, which is so intrinsic to Ogunlesi's work. Her loud, club-ready collections have been inspired by the likes of Nine Inch Nails, Prodigy and Lil' Kim, as well as Nigeria's subcultures and underground music scene.
This was all the more evident (and audible) at her 2019 solo exhibition "Silent Madness" at London's NOW Gallery, for which she made a soundtrack, short films with musician Yves Tumour, and a rock band of mannequins clad in Mowalola bodysuits.
Unsurprisingly, her designs have spoken to the coolest musicians of today. Drake, Megan Thee Stallion, Solange and Dev Hynes are just some of Mowalola's fans, having sported her cutting-edge PVC pieces or sat front row at her energetic shows at London Fashion Week. So has Naomi Campbell, who showed up to last year's Fashion For Relief show in a white Mowalola gown featuring a striking bullet wound.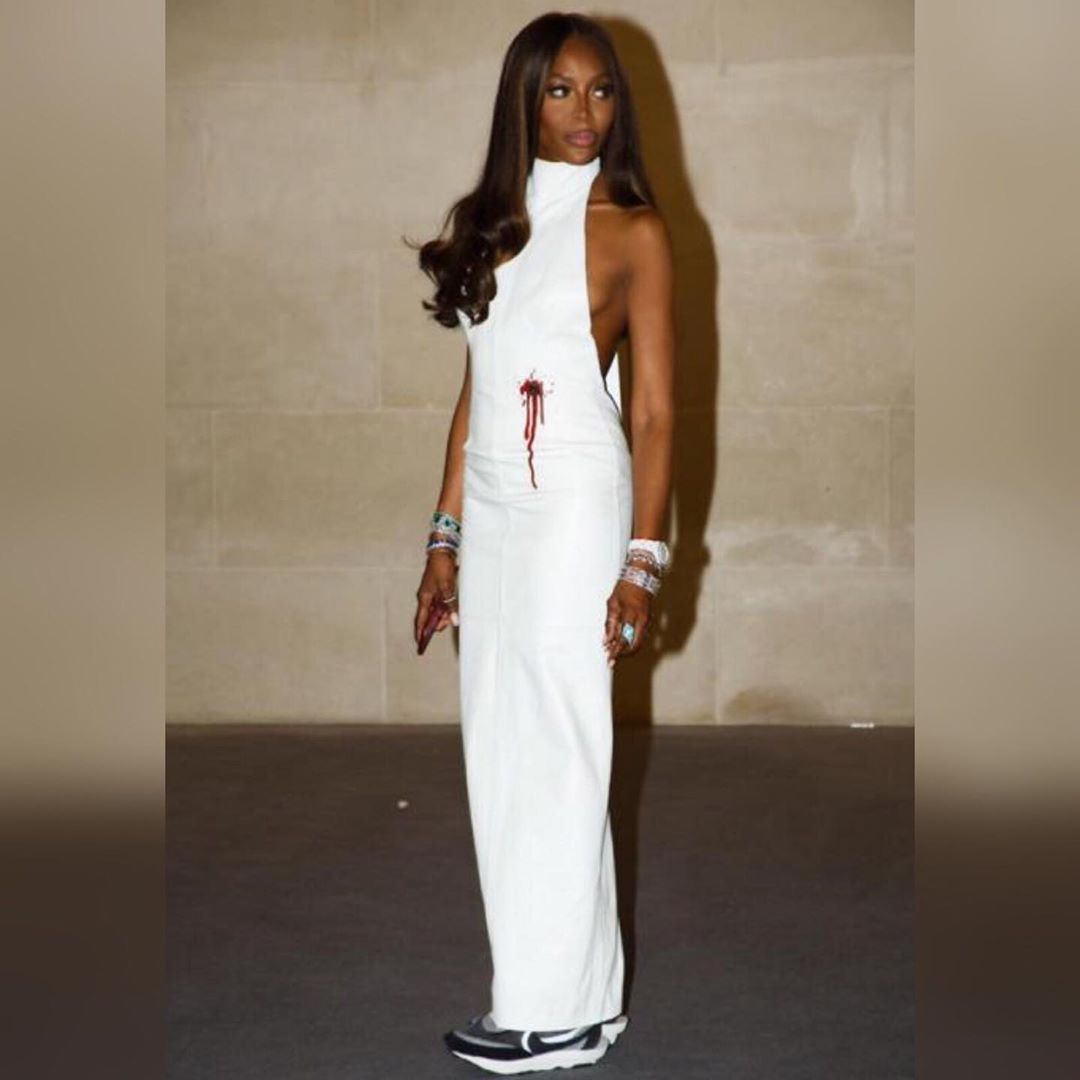 "This gown is from my collection 'Coming For Blood' – a delving into the horrific feeling of falling in love," wrote Ogunlesi on her Instagram. "It screams my lived experience as a black person. It shows no matter how well dressed you are or well behaved, we are time after time, seen as a walking target."
"Inequality is still rife and newspapers clawing at my work is testament to that," she added. Indeed, her label, which she describes as "unapologetically Black and pan-African", brings some much-needed diversity to the fashion industry. And so will her appointment at Gap.
It's certainly a big leap for a creative whose fashion career is a little over three years long, but Kanye West has a knack for picking the right ones. The rapper previously championed lesser-known designers like Virgil Abloh and Matthew M. Williams, who now helm fashion powerhouses Louis Vuitton and Givenchy respectively. Ogunlesi might just walk those same paths — an exciting prospect for a Black woman, whose only benchmark in the upper echelons of fashion is Rihanna.
As part of the Yeezy x Gap partnership, Ogulnesi will lead the design team in creating menswear, womenswear and childrenswear collections, but those labels may be irrelevant to her. "I'm just more into unisex clothing – clothing that is genderless," she said in interview with The Face. "Because I wear a lot of menswear all the time. I don't think it really matters anymore."
Hopefully, it won't matter to Gap customers in 2021, either.