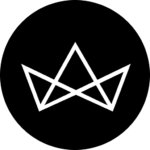 10 best fashion moments of the week: Christmas outfits of Meghan Markle, the Kardashians and more
It's Christmas week, and also the final week of the year. What better way to spend it other than going off the grid and signing off your exhaustive social media life, right? Wrong, according to Instagram royals, and soon-to-be actual royal Meghan Markle via @kensingtonroyal, at least.
All eyes are on Markle, and that could possibly be an understatement. Everyone either loves, supports, envies, and/or low-key hates (nudging a certain LSA editor) the idea of an eligible bachelor of the British royalty being married off. It also doesn't hurt that she's got style down pat. Spending Christmas with the royal family, Markle donned an elegant, tailored topcoat from Canadian label Sentaler for a service at the Church of St. Mary Magdalene in London. Said outerwear was instantly sold out in mere hours.
On another viral note, Kim Kardashian West has been posting family Christmas cards on Instagram every day of the month. The whole gang is there: The Kardashians, the Wests, the grandchildren — but notably odd, just one Jenner. In case you've missed it, Kylie Jenner has been reported for months to be pregnant. No official confirmation from her yet, though.
From RiRi's whiteout look to Soo Joo's rocking Christmas, here are the best 'Grams of the festive season.
(Main image: Kim Kardashian; featured image: Getty)