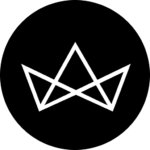 10 best fashion moments of the week: Versace's OG supermodel comeback, and more from Milan Fashion Week
The third leg of fashion month recently drew to a close. Albeit a day shorter than usual, Milan Fashion Week delivered a prolific line-up of action-packed shows. Bold statements were made, iconic moments took place — and all were fervently immortalised in Instagram's digital realm.
First up was Gucci. Alessandro Michele jumpstarted the festivities by sticking to his guns. His maximalist magpie signature is no longer MFW's surprise element, but the creative director knew better to give everyone the Gucci they now dotingly look forward to. This Spring 2018, Michele drew upon a mélange of psychedelic relics to create his hallucinogenic world — including Elton John, lots of glitter, and Bugs Bunny.
Another highlight etched in everyone's mind — and possibly, history — was Versace's special showcase. Donatella Versace paid an emotional homage to her brother by reviving his storied '90s pieces (the Icons collection where Gianni lifted Andy Warhol's silkscreen of Marilyn Monroe was amongst them). But it was the sensational finale that had everyone on the edge of their seats, and then on their feet — Gianni's go-to supermodels Naomi Campbell, Cindy Crawford, Claudia Schiffer, Carla Bruni, and Helena Christensen, dressed in silver leg-baring slit dresses, paraded down the runway hand in hand to George Michael's Freedom. There's only one word to describe it: Major.
From Jil Sander's sleek new beginning to Emily Ratajkowski's take on "when in Italy, do as the Italians do", here are the best Instagram posts from Milan Fashion Week you might have missed.
(Main image: Getty; featured image: Versace)