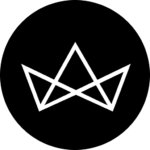 Dior Men's futuristic extravaganza, Donatella Versace revisits her archives, and more fashion news
It's the season of pre-fall shows —  or can we just call that summer? In case you weren't familiar with that term, pre-fall is one of the most important commercial seasons on the fashion calendar. This period marks the transition between the Spring/Summer and Fall/Winter merchandise, and the clothes put on display here usually appeal more to the masses. It can also serve as a fodder for the downtime before the regular fashion shows start in February 2019. Over the past week, pre-fall shows took place all over the world, from Japan to New York. Here's a recap on the best runways we can expect to in stores very soon.
Kim Jones' first Dior Men's Pre-fall show was a visionary peek into the future of menswear
Kim Jones sure likes a good centrepiece. During his debut collection for Dior Men's, there was a giant tuxedo-clad floral KAWS effigy, supposedly of Christian Dior. Now, for his first pre-fall show (it was also Dior's first menswear pre-fall collection), he collaborated with Japanese contemporary artist Hajime Sorayama on an 11m tall female robot that was bathed in the trippiest of laser lights. Around this monolithic sculpture walked the models dressed in Jones' vision of the hypermodern Dior man.
After all, Japan has long been a destination that has caught both Jones and Christian Dior's fancy, and this collection was a tribute to the often-imagined future of the country. The looks brought out on the runway looked like utilitarian uniforms, but when combined with couture methodology and smart tailoring becomes a wardrobe essential that you would want to wear out. The fabrics were treated with a metallization technique so that it glimmers in iridescent blue and silver. Just take a look at Bella Hadid's outfit to the event, and you'd see what we mean.
It wasn't just a display of industrial elements, as Jones had designed new patterns that were inspired by the life of Monsieur Christian Dior himself. Lace and silk made impressionable statements amongst new floral patterns with the cherry blossom taking front and centre.
Alexander Wang dedicates his Collection 2 to the American Hustler
The image of New York City is one of the hustlers always moving and seeking out the next opportunity. That, and two female icons–Carolyn Bessette-Kennedy and Foxy Brown–were the main inspirations for Alexander Wang's Collection 2 show. There seems to be an ongoing narrative here with Wang, as his Collection 1 was an ode to the American Dream.
It was a unisex collection that merged the "uptown" swagger and "downtown" chic of Wang's clientele. Before the show, guests feasted on caviar while sipping champagne in a decidedly posh lobby, where they were then lead to the building's basement that epitomized grunge with its red lighting. Leather skirts were paired with tweed jackets. The stereotypical preppy rugby shirt was given an edgy upgrade with skin-tight latex pants. Some of the female models were accessorised with a towel-like head-wrap, an ode to the freshly-showered aesthetic.
Donatella Versace revisits Versace's archives for her pre-fall collection
New York was apparently a big moodboard for fashion designers this season, as Donatella Versace commissioned a giant bust of Lady Liberty's torch as the centrepiece for her pre-fall show that took place in the New York Stock Exchange. For her, it wasn't just a symbol of New York, but also a symbol of women, empowerment, and strength. This show was the first show since Versace was acquired by Michael Kors for US$2.1 billion dollars, and it also occurred on the birthday of her brother Gianni Versace.
To mark this new era for the House of Versace, Donatella went back in time and paid homage to some of her most seminal looks. That safety pin dress as worn by Elizabeth Hurley in 1994 took on various mutations and was clearly an influence in some of the pieces. The head-scarf wrap made its way accompanying various vibrant ensembles. Long-time Versace muse Amber Valetta closed the show in a flowy colourful gown with a plunging V-neck that was a direct reference to another cleavage-heavy gown she wore back on the Versace Spring 2000 runway.
Miu Miu launches a 'Little Cats' capsule collection featuring the most iconic cats of all time
Cats are some of the best pets to have, and what better way to celebrate them than with a capsule collection from Miu Miu featuring some of the most iconic felines. The cat has long been a regular motif in Miu Miu's heritage and has seen appearances on its ready-to-wear and accessories (most famously in the Spring 2010 collection). This time around for the holiday season, cat lovers can gift themselves (or a fellow cat lady) a Shetland wool sweater emblazoned with a famous pussycat.
Coming in three shades, you can either get the one with The Aristocats' Marie, Alice in Wonderland's Dinah, or The Simpsons' family cat, Snowball II. If you're feeling particularly festive, you can even get all three to really proclaim your love for cats.
The 'Little Cats' capsule collection is available now for S$1,850 at select Miu Miu stores.
The Miss Universe Singapore gown references a particularly iconic Singaporean moment
One way to bring all Singaporeans together is to create a fashion moment so iconic that it generates so much buzz. Moe Kasim did just that with his depiction of the Trump-Kim summit on the gown for Zahra Khanum, Singapore's representative to the Miss Universe beauty pageant (yes, it's still a thing, in case you were wondering).
As much as it represented the most historical moment for Singapore on the world stage in recent times, we couldn't help but cringe a little at the design. The graphic of Singapore's skyline looked like any other stock image ripped off Google, and there's the inclusion of two flags that aren't Singapore's! But, we could see how the overall look was to convey our little red dot's position as a global peacemaker with the accessorised dove wings and peace-symbol neckline. Props to Kasim for tackling such a challenging theme. Let's just hope the look will be well-received when the pageant happens on December 17 in Bangkok.