The little black dress is an endearing symbol. Widely accepted to be popularised by Coco Chanel during her heyday, and adopted by the likes of style icons like Audrey Hepburn, Kate Moss, and every other femme fatale one can think of, the LBD (as it is abbreviated) has transcended the vortex of fashion fads and evolved into a lasting classic that remains in the wardrobes of women until this day. Though the LBD will never die, that sartorial emblem of sensuality has given way to a new model on the Spring/Summer 2019 runways: the little white dress.
Unlike its ivory sibling, the little white dress eschews its capacity for seduction in favour of more modest silhouettes. That's not to say the LWD stands against sexiness, it merely champions form and comfort for its wearer instead of a need to be visually appealing to the observer. This mood is particularly appropriate at a time where the fashion industry seeks to ingrain feminist ideas into the design processes. This is not to say that it is unfeminist to show skin — a woman's body is her own to reveal and conceal as she wishes — but the LWD is here to stand as an equally empowering alternative that embodies a different message.
This new influx of little white dresses also harkens to the silhouette of the LBD Chanel herself first championed, with its loose bodice and slightly more androgynous look. If you're wondering why these designers don't simply return to the roots of the LBD instead of adopting a whole new colour, then let us offer a simple answer. It's spring. The season and light breezy colours go hand-in-hand, simple as that.
Before you get to shopping, we've rounded some of our favourite little white dresses that have walked the runway.
(Featured and hero image credit: Jacquemus.)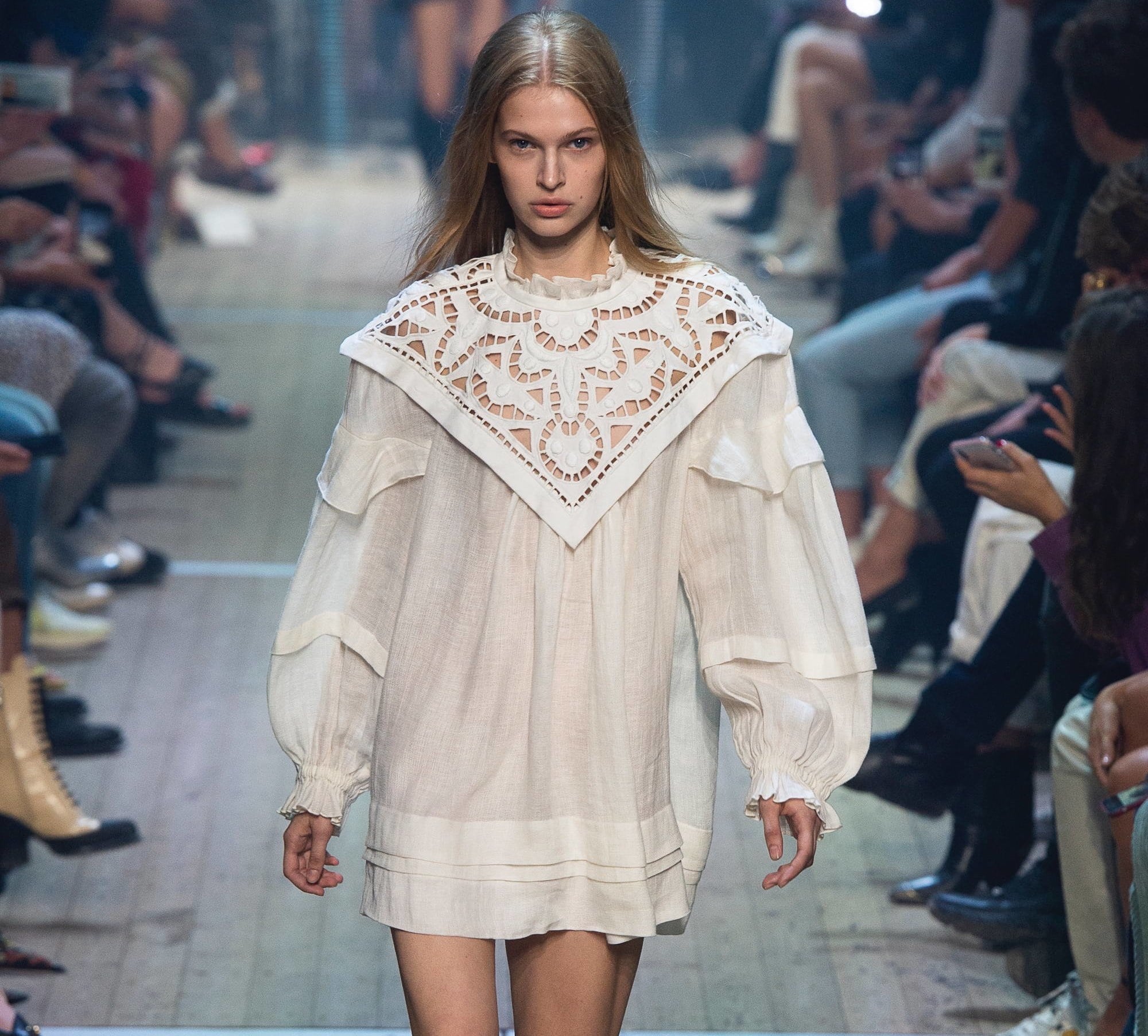 1
Isabel Marant
The fantasy of Parisian fashion during the disco era is given life at the Isabel Marant Spring 2019 catwalk. This Ghalia dress, in particular, blends the boxy shape of go-go dresses familiar to the era with an intricate lacework bib and balloon sleeves that add a touch of intrigue. Pop this on with some thigh-high boots and you're a walking statement.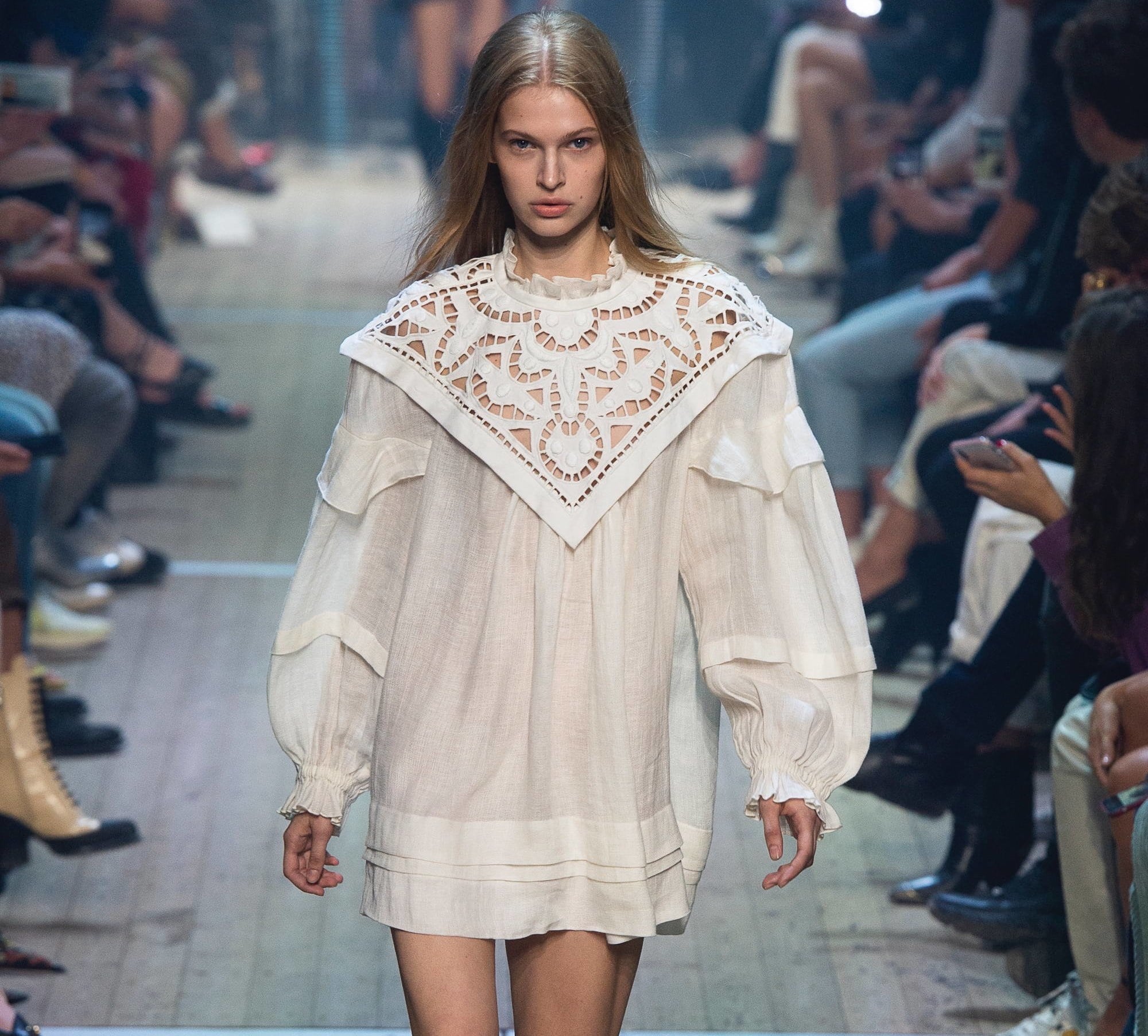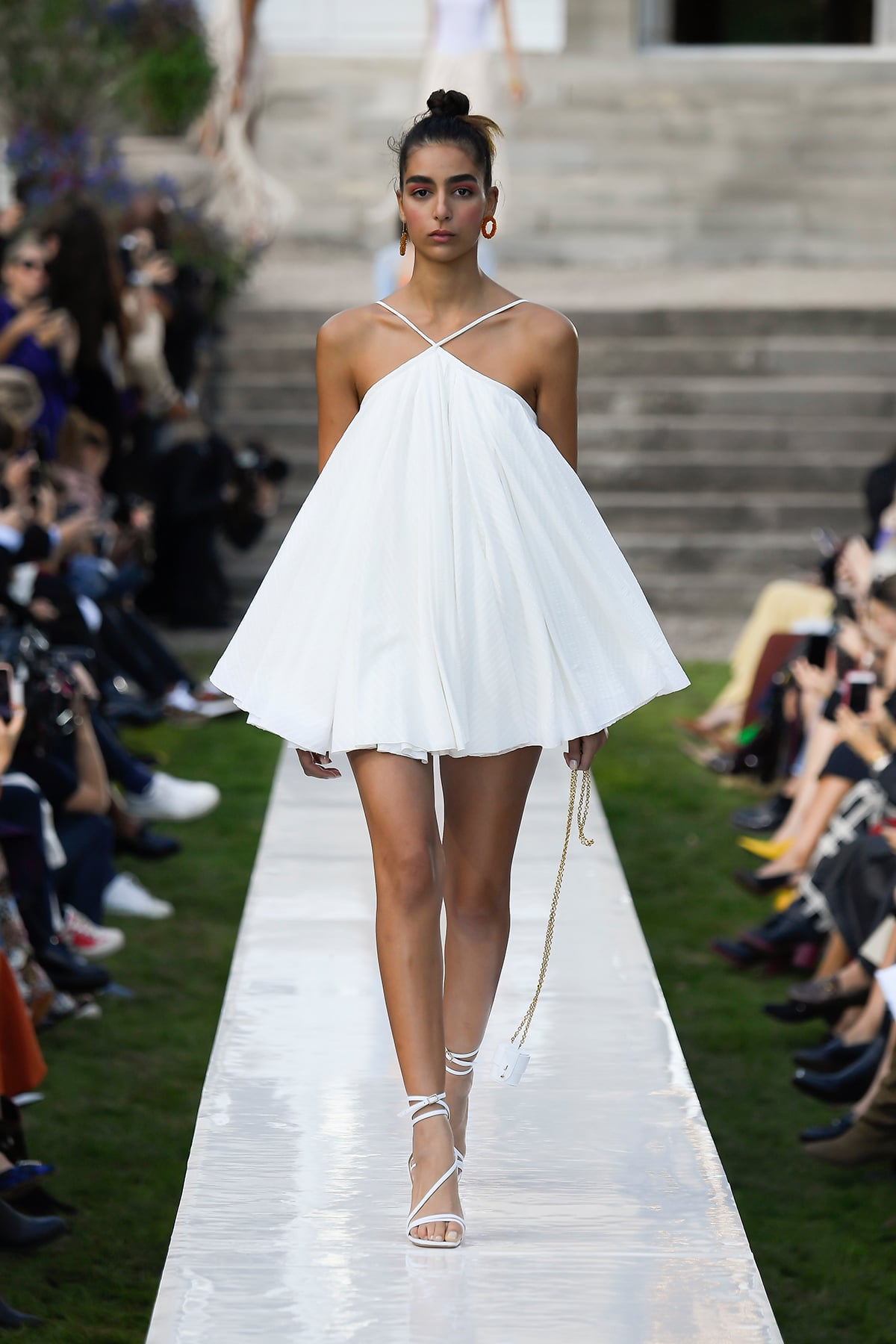 2
Jacquemus
Various permutations of the LWD surfaced at Jacquemus' Spring 2019 runway, each more ethereal than the last. Playing on the concept of a holiday in the Italian Riveria, Jacquemus delivered a summery fever dream with models strutting in white garments that will go straight into our shopping carts come the next beach vacation.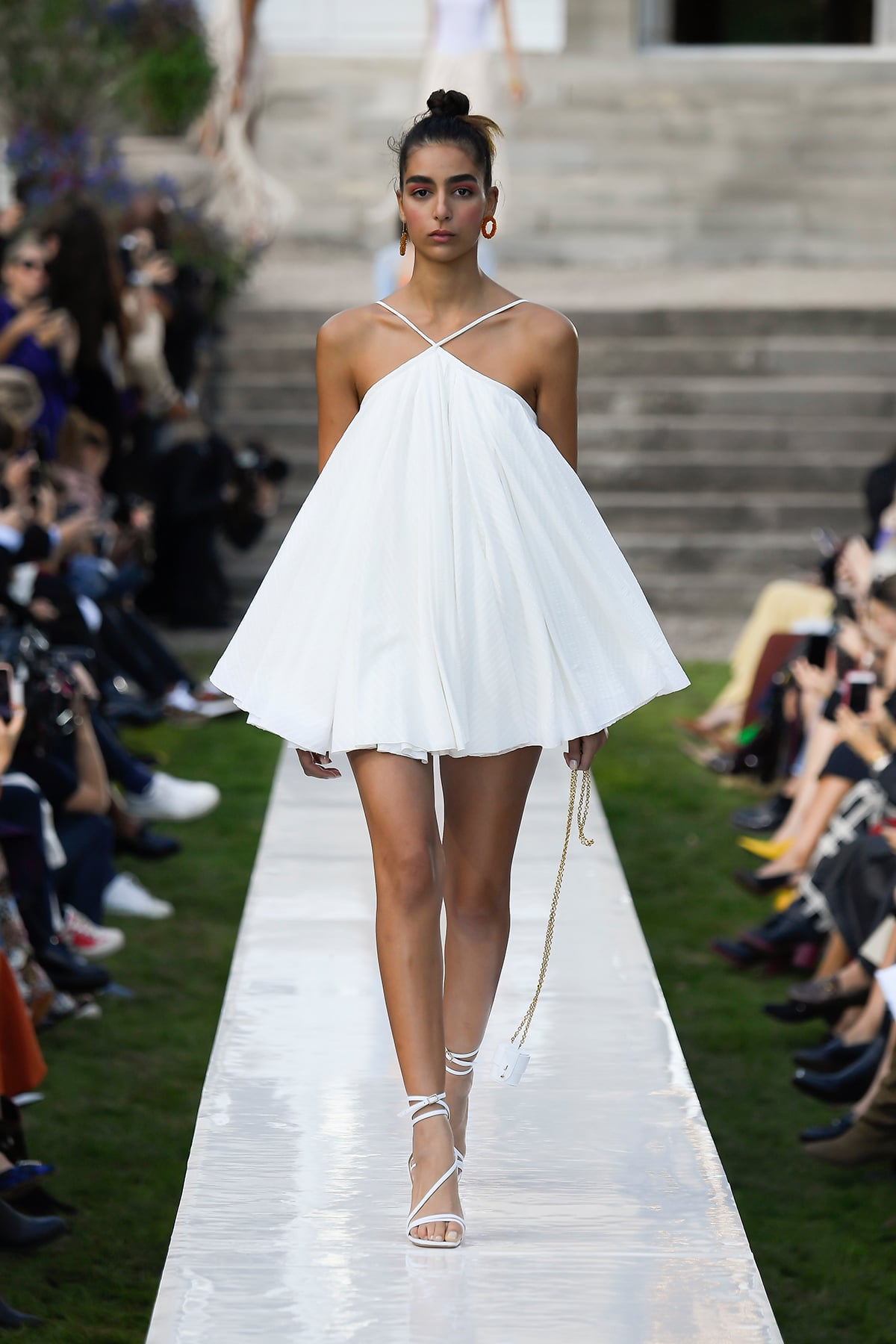 3
Prada
Miuccia Prada celebrated duality for her Spring collection, bringing forth boxy, sporty shapes in the woman's collection that, in her words, championed liberation. We particularly adore the dresses that are a hybrid between a roomy tunic and an A-line dress, dotted with floral emblems for a slight feminine touch without losing its androgynous appeal.
4
Hervé Léger
Bandage dresses are a Hervé Léger icon, but under new creative direction Christian Juul Nielsen, the brand has found a balance between the form-hugging classic and freer, more athletic contours in its latest season. One of our favourites from the line is a reworking of the layered bandage look into a white T-shirt dress suitable for everyday wear.
5
Zimmermann
The bohemian era has long been fodder for designers come the spring and summer, and at Zimmermann, that is no exception. Nicky Zimmermann turns to a soap opera, Number 96, for inspiration when conceptualising the storm of mini dresses that appeared on the runway, including this intricate white beauty with a layered scallop trim that's worthy of any cocktail occasion.