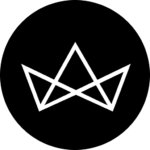 10 best fashion moments of the week: How Rihanna, Kaia Gerber, and more wrapped up fashion month
As the hectic fashion month finally came to an end last week, relief was internally exhaled — even if many wouldn't like to admit that out loud. Industry insiders could finally take a breather, models could sit back and take time off from catwalks, while designers took their bows and went back to their respective ateliers to churn out next season's lineup.
But for some, the closure of Spring 2018 fashion month marked the beginning of their wardrobe rebirth. Rihanna, for instance, test drove Saint Laurent's Insta-famous yeti booties — becoming the first (of the guaranteed more to come) to wear them fresh off their runway appearance. Elsewhere, Solange Knowles hosted Surface Magazine's award bash in Shayne Oliver's Kirakira-perfect Helmut Lang dress in metallic orange. Transgender model Teddy Quinlivan also took her Maison Margiela in-flight essentials from her runway look into a CGI-polished plane ride as her cheeky goodbye to fashion month on Instagram.
Meanwhile, creatives and maisons are moving on to their next steps. Yesterday, Louis Vuitton announced its new brand ambassador, Emma Stone, by dressing the actress for her Battle of the Sexes movie premiere. Designer Riccardo Tisci, who just exited Givenchy, dropped hints about his next creative project with sportswear giant Nike.
From supermodel Cindy Crawford's homage to the late Hervé Leger to daughter Kaia Gerber's tribute to Alexander Wang, here are the best 'Grams you might have missed.
(Main image: Helmut Lang and Getty; featured image: Rihanna)