In the cult American series Gilmore Girls, there is a scene where a character has a meltdown in her favourite department store.
She charges into the place like a conquerer with a credit card, and proceeds to buy the most expensive things in sight — Brioni suits, diamond watches, glass sculptures. When a saleswoman dares to ask, she retorts, "What are we not looking for?"
That character, sans aggressiveness, is very much the kind of woman you would have found in Singapore's department stores throughout the 19th and 20th centuries. She's rich, stylish, and wants only the finest things that the Western world has to offer, be it furnishings, fashion, wine, watches, sporting goods or technological marvels like the electric fan.
She, along with other moneyed Singaporeans and European immigrants, could have them all at Robinsons, then the "handsomest shop in the Far East", or John Little, "the Finest Store East of Suez". They were some of the oldest retail giants here; the latter was put to sleep a few years ago, and now Robinsons is going, inevitably, into that good night.
I didn't know the Robinsons of yore, with all of its old-world glamour and aspirational significance. My nostalgia is mined from the last decade, which I spent morphing into a young adult and discovering how seriously I was into the whole fashion thing.
And Robinsons had fashion: well-made clothing with long lives, each one a canvas where a brand's aesthetic, not their names, took precedence. All those trips to The Centrepoint with my mother set my expectations of clothing, and shopping in general.
Imagine how distressed I was when I finally step foot into a fast fashion store. Clothes strewn about, stitches coming undone, creases and folds visible against the unflattering lighting — horror of horrors! And then there would be that sick feeling in my gut: someone made these awful clothes, and they probably had to do it under awful conditions. No, back to the bubble of Robinsons I would have to go.
I loved walking through the different departments in Robinsons; they provided ample source material for me to dream up my life with. I would eye the ties at the menswear section for my future beau, or examine the vast beds in beige or blue, wondering which would suit my Victorian home best.
These fantasies often fall flat when I shop online, with all that business of zooming in, clicking through a slideshow, and scanning the technical specifications in the sidebar. On the screen, everything you could buy is reduced to a mere object. They aren't placed among tasteful interiors to suggest the rest of the story that they fit into, nor can you get a sense of them in a way that might inspire something in you. A bed is a bed. A tie is a tie. Shopping online is merely mundane.
Let's not forget how overwhelming it is to have the world at your fingertips. Do I get this blouse or that one? Is the fabric really that bright? And is it cheaper on another website? But how do I know I can trust that website? Oh look, the algorithm has just fed me 10 others pieces just like the one I have decided to get.
By contrast, Robinsons felt like a friend. It narrowed the choices down for you, presenting you with its recommendations. I liked the idea that someone had picked out the brogues that became my favourite shoes, or they knew that the new fashion label on the women's floor would speak to me.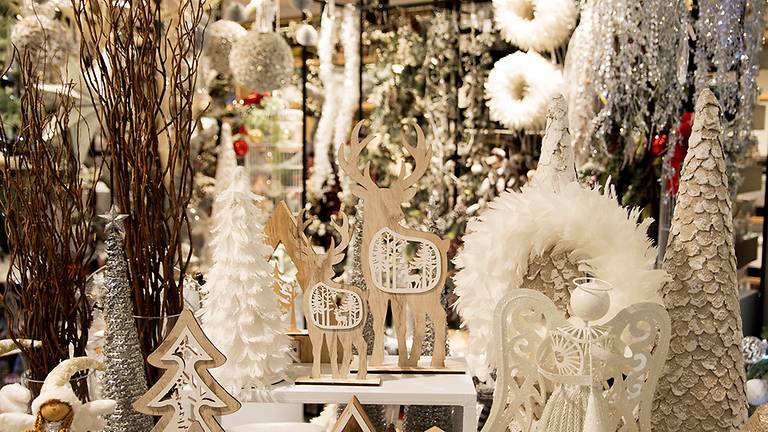 In fact, at Robinsons, it was always about the people for me. Most of the staff were old-timers, valued for their expertise and top-notch service. But I liked them for how friendly they were, sometimes even funny. The ladies at the beauty counters weren't anything like the assistants at Sephora; there were no dismissive glances there. And if you're looking for clothes, rest assured that you will be told, frankly, whether that dress looks good on you or not. The salespeople knew what they were talking about.
Then there was that other group of people that I would find at the department store: shoppers, from all walks of life, each one of them on a mission of their own. Shoppers in couples, shoppers in families, shoppers with baby. I wasn't limited to people who shared my age or tastes.
Come Christmas time, Robinsons would transform into what I imagine New York's Grand Central Station feels like, with all the comings and goings. I would get a glimpse into the different lives of my fellow shoppers. I fancied that I knew them intimately in the gifts they bought, or the wrapping paper they chose. It was the one place where I could actually feel the holiday spirit.
You won't get any of that excitement in a transient pop-up store, or scrolling through an Instagram boutique. Today, retail experiences are at odds with what Robinsons offered; they are heavily discounted of a human connection. And they will continue to be, as we ease even more into a life of virtual and digital reality.
People don't seem to mind the loss. At least, that's what the queue that formed outside the Heeren store told me. It was like watching vultures feed on the carrion of something I once loved.
Robinson's closure feels like an ending that I should have seen coming, because the signs were all there: the constant sales, the introduction of slogan T-shirts and sneakers, the way the company sluggishly made its way to e-commerce. It had survived fires and bombings, but somewhere along its 162 years of existence, it simply got lost.
Today, the woman that Robinsons first opened its doors for would shop on a luxury e-tailer. She would get assistance from a consultant, either via email or telephone. She would add to cart, check out, and think nothing more of the whole experience. The only warmth to be found in all this is on the package at her door, newly delivered by someone she would never see again.
Header photo credit: Bill Johnston, singas.co.uk