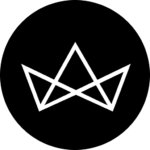 10 best fashion moments of the week: Rihanna meets the French president, Selena Gomez does eccentric, and more
The week on Instagram proved to be an exhilarating one with the emergence of bold, new looks. Take, for instance, Selena Gomez's Fetish music video was dropped to critical acclaim. All ties to the sweet Disney ingénue persona were wholly cut off, thanks to photographer Petra Collins who directed the chilling scenarios through her dreamily eerie female perspective.
Then there was also Helmut Lang's attempt on being relevantly cool again. Tapping Isabella Burley — editor-in-chief of cult cool-kid bible Dazed & Confused — as the label's first-ever in-house editor, Helmut Lang has started its complete branding overhaul from its logo and website, to its latest campaigns featuring the likes of Japan's fledgling fashion icon Yoshi and '90s actress Traci Lords.
While in the City of Lights, the sci-fi chicks of Valerian dressed to the glitzy nines for their Paris premiere. Cara Delevingne was an extraterrestrial glamazon in her Alexandre Vauthier number, while bad gal Rihanna was pretty in Prada pink with her boho-chic two-piecer. The next day, Riri manned up in an oversized suit for a cazh meet-up with France's first couple, the Macrons.
From the classic black-white family pic to welcome Lucky Blue Smith's uncommonly named baby girl, to Kendall Jenner's bare-it-all shoot, here are the week's best fashion Instagram posts you might have missed.
(Main image: Selena Gomez; featured image: Rihanna)