First there was the dirty shoes phenomenon, now there's "snockers" — the footwear fusion of socks and sneakers. It's been rapidly gaining momentum ever since — surprise, surprise — Balenciaga's Speed trainers that made their debut end of last year. What Demna Gvasalia sends down the runway, gets the street cred. Not long after, came Acne Studios' Tristan, a spruced-up rendition that slants towards black-tie fete than marathon-ready, and more recently, Dior Homme's B21 sweater-like kicks.
But looking past trends and fads, the demand for laceless shoes, or rather, time-efficient footwear are at an all-time high. In an era where time equates to dollar signs, a minute or three saved every morning makes the difference. For over more than seven decades, scientific minds behind the business of shoe-making have been exploring the possibilities of minimising time spent on putting our sneakers.
In 1941, we saw the birth of Velcro, which admittedly gathered a cult fanbase made of pre-teens and Ryan Macklemore. Then Vans chipped in with its classic slip-ons in the epidemic outbreak of the skater culture. Still, none of these were the well-rounded answer to the modern need for streamlined-meets-performance design.
Enter: The Nike Presto. Released in the early noughties, Nike dubbed the first-ever sneaker with built-in socks as "a t-shirt for your feet". 15 years later, Adidas ushered in the Ultra Boost, featuring a similar snug, upper-knit model with a plastic lacing structure made for performance-boosting purposes. And as 2017 proves to be the year for menswear casualisation, where suits are out and hoodies are in, sock sneakers may just be the ugly-cool, comfort-embracing riposte we need. Plus, it sure doesn't hurt to have one less step in getting dressed.
Below, meet the sock sneakers to slip into your shoe rotation.
1
Balenciaga's Speed trainers
Like its name, these sought-after kicks sell out like hotcakes in speedy minutes. So add 'em onto your wish list and keep your eyes peeled as Matches Fashion begins its countdown to the drop of Speed's higher-top spin.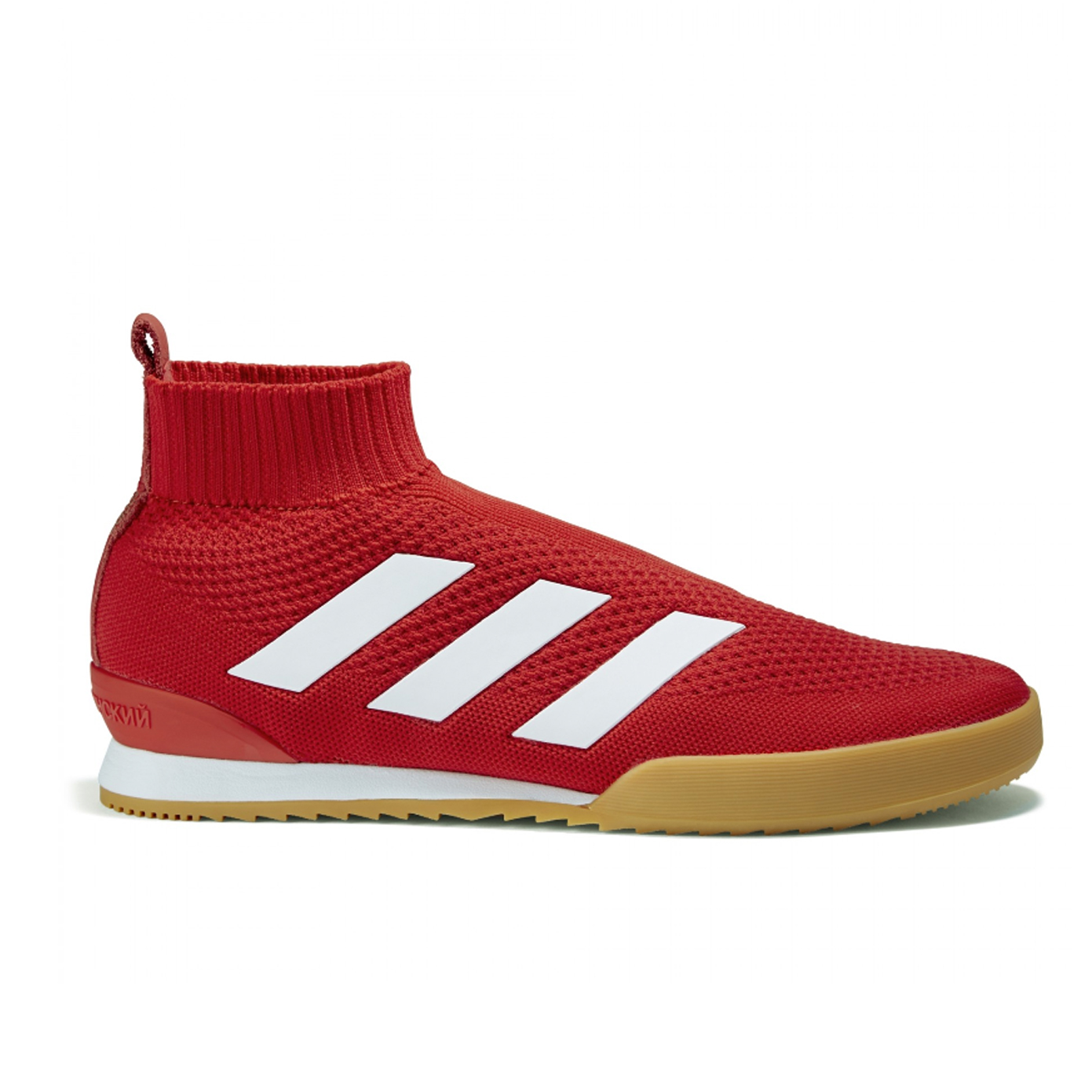 2
Gosha Rubchinskiy x Adidas' ACE 16+ Super trainers
Available in black, white, and red, these Super trainers won't look out of place in a football field or a queue for the latest Gosha Rubchinskiy drop at Dover Street Market.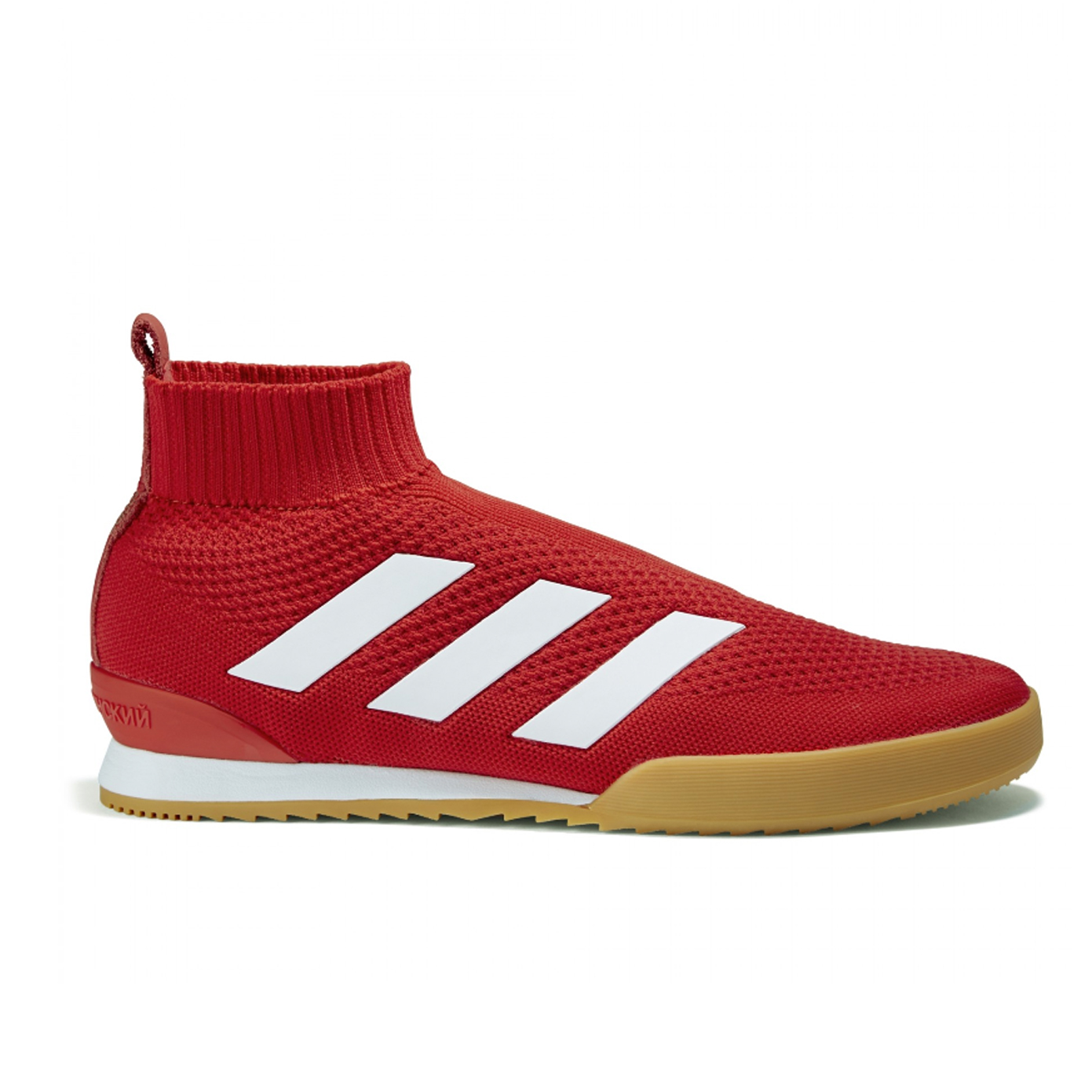 3
Dior Homme's B21 sneakers
If Kris Van Assche is on board, so are we. Meet the Dior Homme B21, the tubular-shaped sock sneakers that kills two trends (the other being logomania) with one stone.
Dior, price upon request
4
Acne Studios Tristan low sneakers
If suits and ties are your thing, Acne Studios' dressy Tristans will be your perfect match.
5
Vetements x Reebok sock trainers
What is Vetements without the hype? So it only made sense that their sock sneakers that are made in collab with Reebok made their early social media debut half a year before their drop.
Launching in 2018