The sphere of men's accessories aren't as diverse as women's, but a good pair of sunglasses is something that can pull any outfit together. It's a sound investment, immensely practical, and undeniably stylish. No matter what your personal style is, or what the occasion calls for, here are the best sunglasses for men to pair with any outfit.
All sunglasses from Sunglass Hut. 
1
Smart casual — Whether you're going to work or a party, a preppy outfit should be completed by equally hip sunglasses. Pick a pair with subtle design elements, like a tortoiseshell frame for added style points.
Sunglasses pictured: Persol PO3165S
2
Casual — Kit yourself up for a movie, or to go shopping with this casual ensemble. Toss in a couple of trendy pieces to make everything pop, like snazzy reflective aviators.
Sunglasses pictured: Ray Ban RB3562
3
Sportswear — For outdoor workouts or a commuting post-gym, bag yourself a sporty pair of glasses, and you'll go from sweaty to stylish. Plus points if the glasses are reflective. You don't need anyone to see you wincing after legs day.
Sunglasses pictured: Oakley Trigmin
4
Formal — If you need any justification as to why an already dressy suit needs to be elevated with sunglasses, just give "men in suits" a quick Google search. It's an understated accessory to bring a hint of suaveness to your formal gear, especially with a classic frame style.
Sunglasses pictured: Ray Ban RB3016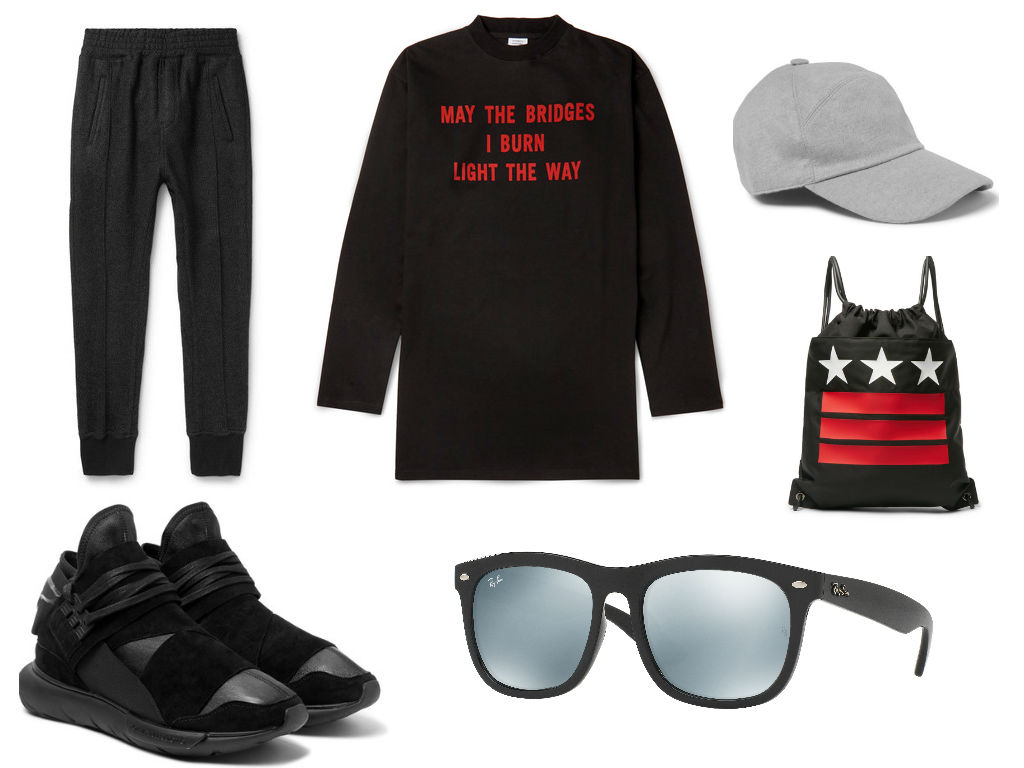 5
Athleisure — Fit right into the trend of the year by completing your street style look with a pair of sunglasses that's the right mix of sporty and chic.
Sunglasses pictured: Ray Ban RB4260