Where temperatures are high, the standards of dressing up tend to slacken. Here within our equatorial borders, function takes precedence over form, that's a given. It's easier to anchor our daily wardrobe with fuss-free pieces that don't brook excessive perspiration. That includes, of course, the classic shirt.
Be it designed for our formal 9-to-5s or casual weekends, the long-sleeved staple is apropos for all occasions. The fool-proof no-brainer. Still, don't let humidity stop you from throwing in a lil' pizzazz to the streamlined garment. Layer to add dimensional depth to it, tuck it in and untuck too sometimes. Below, we've gathered a few ways you can up the ante for the classic shirt from corporate-apt to Fashion Week-bound within minutes.
(Main image: ; featured image: )
1
Double the shirt
As Prada Fall 2018 show guest Changmin of K-pop duo TVXQ fame recently made a case for last month, two is better than one. Underneath his cartoon-scribbled pinstripe shirt was an even zanier comic book print shirt. Take a leaf out of this look: The inner shirt's sleeves were rolled up over the outer's, ruggedly scrunched over the elbows, and two buttons of the outer shirt were undone to reveal a glimpse of the concealed eccentricity. Though if prints aren't your cup of tea, stick with clean canvases. Play with two plain shirts in lighter and darker tones. It's still twice the fun.
(Image: Phil Oh)
2
Layer over a t-shirt
If the shirt-on-shirt trick seems like a stretch, try this t-shirt layering manoeuvre. Effortless yet fashion-forward, the extra veneer injects nonchalant oomph. The outcome is still arguably formal and you're topping it off with a sweat-absorbing in-between. What's not to love? Style it up with minimal accessorising — barely-there necklace, micro sunglasses — for a pack of punch.
(Image: Phil Oh)
3
Unbutton from the bottom
To tuck or not to tuck is an age-old question. There's no wrong or right, both can be flattering when well-styled — but mastering the art of untucking without passing off as a reluctant dresser can be trickier. One way to nail it is to unbutton two or three buttons from the bottom. This deliberate trick counters the uncouth disinterest it otherwise exudes.
(Image: Dan Roberts)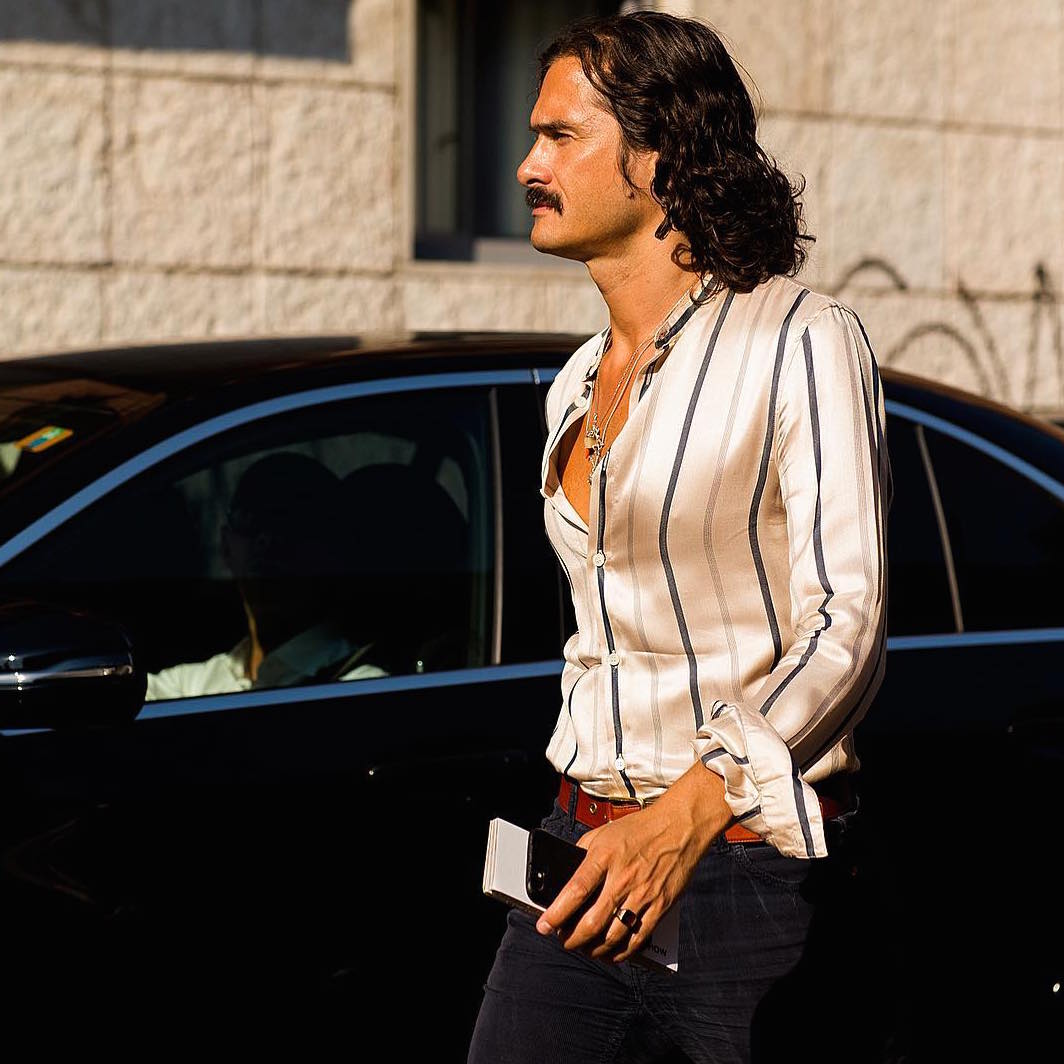 4
Plunge the neckline
The ultra-deep hair chest-skimming V neckline has been a big menswear no-no for some time now. Yet as rigid masculinity is on its way out, men have more freedom to explore clothing once restricted to them. If you're a nonconformist looking to channel your inner 21st-century hippie, follow the lead of Another Man's editor-in-chief Ben Cobb. A fashion icon in his own right — New York Times and Vogue each wrote an entire feature dissecting his personal style — Cobb is the man to look up to for sleazy-cool shirt inspo. Unbutton that silk shirt halfway to the navel, one button at a time.
(Image: Alexander Luque)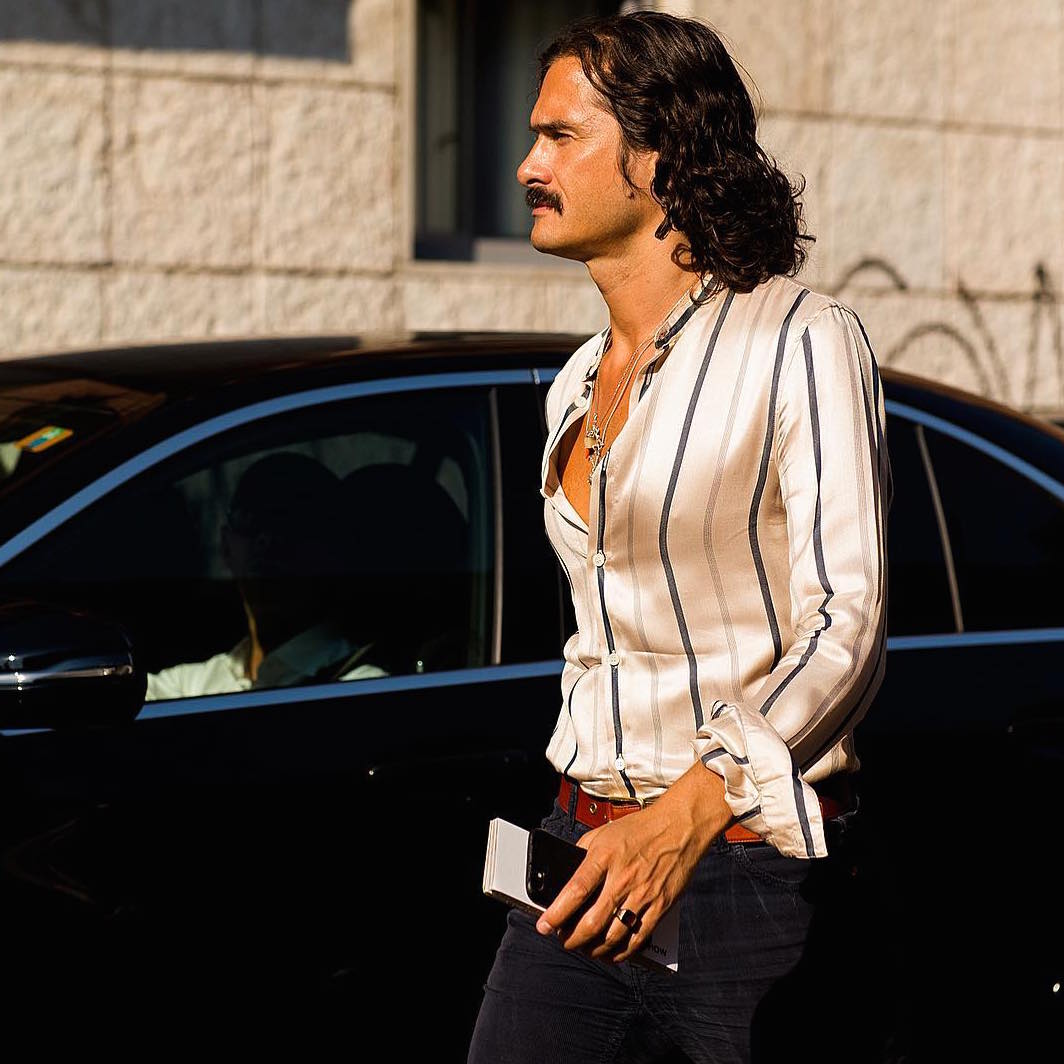 5
Vary your sleeve length
That rather-oversized work shirt can appear right at home on the streets of Milan Men's Fashion Week — not an overstatement. A slightly undone single fold of a shirt cuff or the simple turning back over of shirt sleeves have the sway to shake up the silhouette of your office uniform.
(Image: Phil Oh)