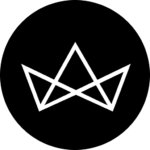 10 fashion moments of the week: Supreme x Rimowa is happening, a Kardashian-West family photo, and more
Up till this day, there has been no fashion collaboration as massively anticipated and epidemically hyped as that of last year's Louis Vuitton x Supreme link-up. But here's one that may just set a new record for 2018: Supreme x Rimowa. Poised to paint airports red, James Jebbia's cult (is it still though, when millions are self-proclaimed devotees?) New York streetwear label is set to team up with the LVMH vanguard for a lineup of suitcases. Other than a short video teaser on Supreme's Instagram*, no other details on the collab have been revealed. One thing's for sure, though: Expect it to sell out minutes after the drop.
*UPDATE: Supreme just released an image of the collab's product selections. There are two available sizes with two colour options, red and black. See below.
On another Internet-breaking facet is the inaugural family picture of the Kardashian-West household. It features everything you'd expect: Kanye's signature stern frown and Kim's grumpy-chic furrow, offset by North's unsure grimace, Saint's daydreaming gaze and Chicago's serene nap. What you wouldn't expect, though, is the customary amount of agony that goes with every family photo ever taken, which apparently doesn't exclude even the universe's most famous kin. Read Kim's confessional caption below.
From Supreme x Rimowa's unofficial mock-ups to Yoon Ahn's first day as Dior Homme's jewellery designer, here are the week's top 10 fashion moments.
(Main image: Kim Kardashian West; featured image: Supreme)